Ideas That Will Help You Out in Converting AVI to GIF
An easy yet powerful editor
Numerous effects to choose from
Detailed tutorials provided by the official channel
GIFs have grown in popularity over the years. They are a great way of expressing emotions in a fun way. You can create a GIF out of any video using a conversion tool.
Converting a video AVI to a gif has several benefits. It can be useful for creating cute gifs or memes. Most savvy agencies or freelancers are using this method to improve the effectiveness of their marketing campaigns.
Doing it manually will lead to splitting the video into several pictures at your own time. But with these ideas, you can avoid this extra task and directly convert AVI to GIF in just a few simple steps.
Part 1
How to Make an AVI to GIF on Windows/Mac/Online?
There are many ways to create AVI to GIF based on your device operating system. Go through the various steps below to create it.
01
Convert AVI to GIF with Uniconverter
Step 1: Launch Wondershare Uniconverter
Download Wondershare Uniconvereter software from the official link to your PC/Mac (With Mojave). As the home interface appears, click on the "Toolbox" tab and choose the "GIF Maker" option.
Step 2: Upload the AVI File
In the GIF Maker window, click on the "Import" icon to upload AVI files from your PC. On the right pane, select the start and stop times of the videos for GIF-making.
The next thing to do is select the output size and frame rate of the desired GIF output. On the bottom, click on the "File Location" to choose the directory for the output file.
Step 3: Convert
The end step is to convert AVI to gif by clicking on the "Create GIF" button to begin the process.
02
Convert AVI to GIF with VLC Media Player
VLC is a cross-platform media player so you can use it on your Mac and Windows to convert AVI to Gif. It's free and comes with numerous functions and support other than playing media. It can be used as a GIF maker too because of the snapshot feature.
Step 1: Launch VLC Media Player
Run VLC Media Player and then click on "Media" > "Open File" to upload the AVI file from your PC or Mac.
Step 2: Select the Video Frame
As you can see, the video will start running on your VLC media player screen. Now, select the video frame for getting the desired animation. Next, go to the "Video" menu and choose "Take Snapshop". This step will save the video frame in the PNG format to the My Pictures folder.
Step 3: Open MSPaint
You will have to open MSPaint on your PC. When it opens, click on the "File" menu and then open the snapshot that you had taken in the previous step. Again, click on "File" > "Save As" > "GIF" to download your GIF.
03
Convert AVI to GIF Using Photoshop
Converting AVI to GIF with photoshop can be a bit complex but you will get the highest quality GIFs in a short time. Read the steps here to start converting your AVI file.
Step 1: Launch and Import
Run Adobe Photoshop on your PC or Mac. As the home interface will open, click on "File" > "Import" > "Video Frames to Layers". Now, import your AVI video.
Step 2: Cut the Part
Separate that part of the video for which you want to create a GIF. From the "Range to Import option, select the default "Beginning to End" or "Selected Range". You also have to check the box in the "Make Frame Animation" option.
Step 3: Check and Save
Come back to the window and check the animation. Trim or add frames if it seems necessary or else simply go to the left side of the animation and click on check forever.
At last, open "File" > "Save for Web". Now from the "Preset" menu, choose from the GIF option or select from the drop-down list manually. Finish by clicking on "Save".
Part 2
What's Best 5 GIF to Avi Converters?
01
Cloud Convert
Cloud Convert is a sophisticated, browser-based one-stop shop for all your video conversion needs. It can easily convert AVI to GIF online. It has been packed with plenty of features for yielding desired output to the users. You can adjust fps, preset, resolution, aspect ratio, codec, and more before getting the final result. Not only does it fit your video and image conversion needs but also provides you with audio, ebook, spreadsheet, and many other file conversion facilities. Over 200 file formats are compatible with this platform.
02
Any Conv
Any Conv is a powerful solution to convert gifs to AVI files online without any downloads or installations. It supports over 400 file formats and you can use it with any of your devices. Convert any file from one format to another, or from a batch of files at once. This app doesn't even ask for registration to use and is completely free! There are various options to modify your GIF before the final conversion to AVI such as changing screen size, resize handling, video bitrate, and more.
03
Veed.io
Veed.io helps you to convert Gif to AVI and other popular video formats. You can directly upload a file from your computer or add it from your Dropbox. Moreover, you can paste a YouTube URL link for conversion of a video to GIF. It offers you a whole set of video editing, video conversion, and a lot of other features. If you are looking for some additional help in video creation and editing, it's the best platform for you. Check it out today and start bringing your ideas to reality. The majority of its features can be accessed free of charge.
04
MiConv
MiConv is another easy to use cloud-based gif to AVI converter online platform. This multi-platform online converter tool can turn any GIF to AVI online within a few seconds. In an hour, it allows you to convert around 120 GIFs stably. Don't worry about the performance because you will get the highest quality output here. You just have to upload or drag and drop your files. After conversion, your files will be removed in the next two hours so no other person can access them.
05
Convertio
Convertio lets you convert a video file into various formats. It works as an ebook, image, video, document, presentation, font, audio, and archive converter.
You can add files from the computer, dropbox, and google drive. The maximum input file size allowed here to convert is 100MB. If you wish, get the output AVI file from a GIF with increased size and quality.
Part 3
Bonus Want to Edit AVI Videos? Use Filmora
If you want to do something extra apart from GIF-making, like video editing, we have a surprise for you. Wondershare has rolled out the latest update of Wondershare Filmora Video Editor in the V11 beta version. It is a wonderful video editor for professionals as well as amateurs.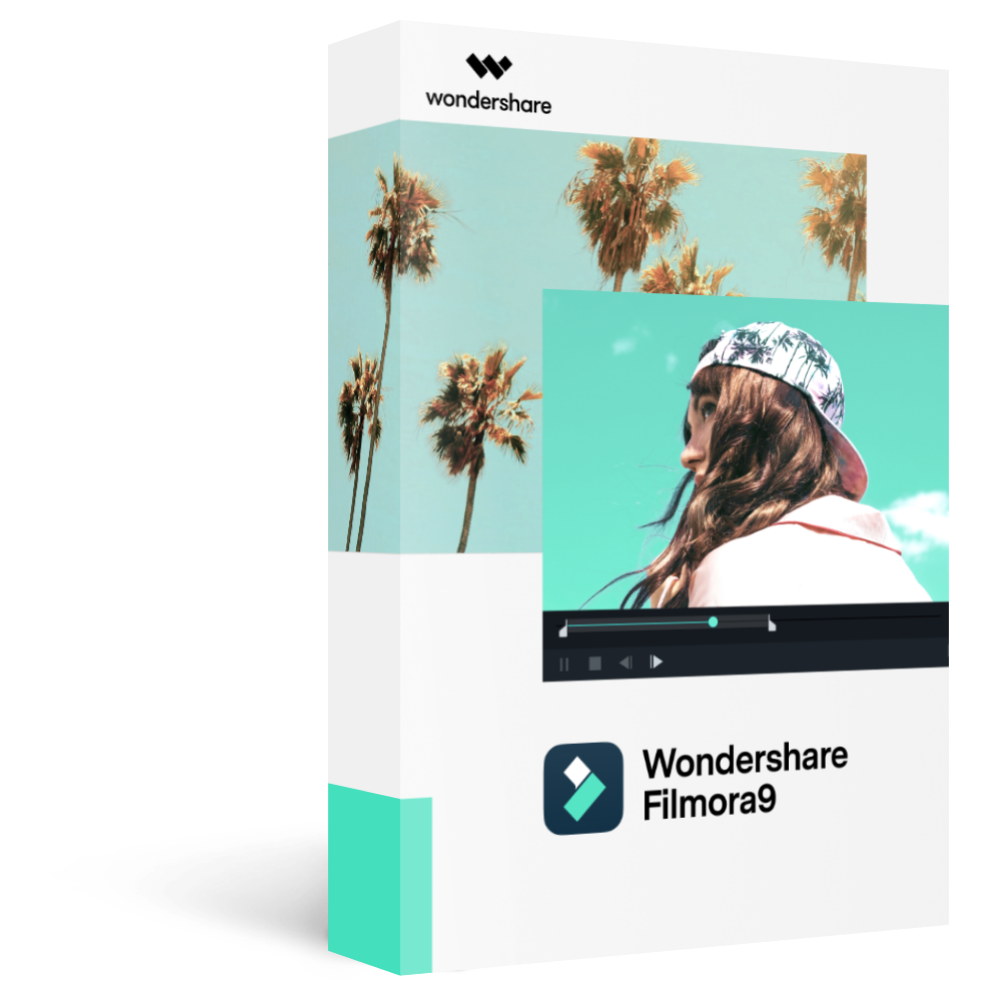 Wondershare Filmora - Best Video Editor for Mac/Windows
5,481,435 people have downloaded it.
Build unique custom animations without breaking a sweat.
Focus on creating epic stories and leave the details to Filmora's auto features.
Start a creative adventure with drag & drop effects and endless possibilities.
Filmora simplifies advanced features to save you time and effort.
Filmora cuts out repetition so you can move on to your next creative breakthrough.
You can enhance your videos with a range of professional editing tools, including video effects, transitions, sound effects, and more. It can also help you create GIFs from UHD 4K videos without any quality compromise. This software also supports many other video formats, so you can personalize any of them as per your choice. It can turn your video idea into reality with perfection.
With the most comprehensive set of video editing tools available, Filmora is the most convenient way to create videos. It can also convert AVI to GIF and vice versafor your business, brands, and social media channels. More than just an editor, this is your all-in-one video production suite.
● Key Takeaways from This Episode →
● Thank you for taking some time out to read this article! We know the amount of time and effort you put into creating an animated GIF. We don't want your time to go in vain by not having it be perfect.
● I hope these few tips will help you out in the future. Now, you will be able to create the most perfect GIFs to share with family, friends, and business associates.
● For all-in-one video editing tools, you can always use Wondershare Filmora. If you have any other ideas or questions, please leave a comment below.