FilmoraScrn is not available now. If you are looking for a screen recording and video editing toolkit, please try -
Wondershare DemoCreator
.


Capture Screen, Web Camera and Audio
Screen Drawing and Mouse Spotlight
Powerful Video Editor with 100+ Resources
Zoom & Pan, Audio Ducking, Green Screen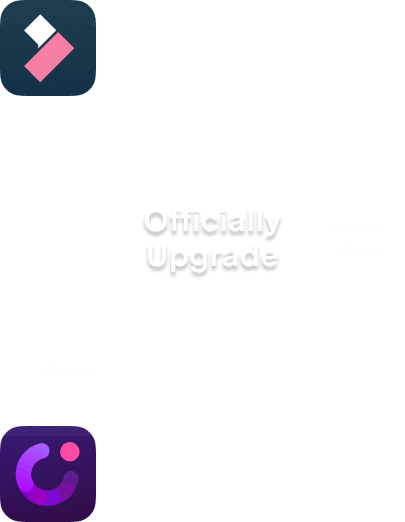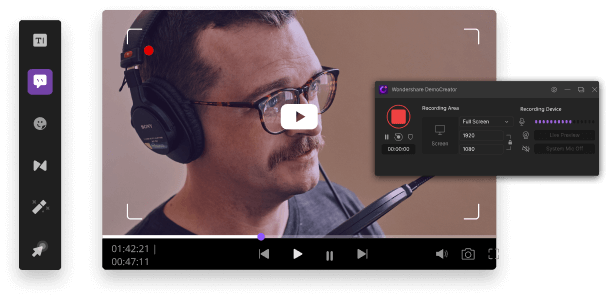 Powerful features for high quality screen recordings
2 Devices
Record from your screen and webcam simultaneously.
Real-time Screen Drawing
Write and draw on the recording screen as you want.
Mouse Spotlight
New mouse spotlight feature to help you highlight any key point.
Zoom and Pan
Zoom and pan on a particular object from the video easily.
Full Editing Suite
Edit your clips quickly and easily with a wide range of professional tools.
Effect Tools
Built-in effect tools to make your videos stand out.
Audio Recording
Record system sound and microphone audio at the same time.
Audio Fade in/out
Make the beginning and end of your audio more smoothly by fading in/out.
A modern and intuitive design
that will help you finish projects faster.
Features
Screen Drawing Tool
Draw lines, rectangles, circles and more on your recording screen clearly.
Cursor Effects
3 Different cursor effects to help you make your ideas expressed better.
Spotlight
Attract your audiences' attention and highlight the key point.
Custom Recording Field
Allow you to customize the recording area.
Pan & Zoom
Zoom in and out on a particular object from the video helps you drive the attention of your audience and give them a detailed view.
Audio Fade In and Fade Out
With the fade in and fade out effects, you'll be able to make the beginning and end of your audio more smoothly.
Audio Recording
Easily record your computer system audio and microphone sound.
Green Screen Effects
Easily replace parts of your video with green screen backgrounds to take your project to a new level.
Transitions
13 stunning transition effects, such as dissolve, erase, evaporate and more to let your video flow better.
Full Editing Suite
Edit your clips quickly and easily with a wide range of professional tools.
Annotations
Add text and other elements to enhance the learning experience for your viewers.
Import Over 50 File Formats
Import images, videos, music, and other media files.
FPS (15-120)
Perfect for recording fast-paced games. (Up to 60 fps for Mac)
Export To MP4, MOV, GIF
Export to multiple formats
PIP (Picture In Picture)
Add a second image or video to your main footage, like a facecam for gaming.
Tutorial Features
Draw circles and arrows on your screen to help direct attention.
What our users are saying
Jonathan
DemoCreator User
Not buggy like a lot of video editing programs. I kept getting surprised at the features that were available without any special packages. Totally worth buying it… Really, truly five stars!
Ania Karkh
DemoCreator User
Finally, a user-friendly software for the not so tech savvy user! Love it.
I have tried and given up on iMovie multiple times. I downloaded the trial of DemoCreator and bam! I got a great video with transitions and music within an hour! Excellent product.
Functional Comparison
Screen Drawing Tools

No screen drawing tools.

Screen Drawing Tools

Easily write and draw on the recording screen in real-time.

Green Screen Effects

No green screen effects.

Green Screen Effects

Support the green screen effects to highlight important areas.

Transition Effects

No transition effects.

Transition Effects

Rich transition effects available to make your video more outstanding.

Old UX

Generally simple-to-use but some effects are out-fashioned.

Brand New UX

DemoCreator has a more friendly and intuitive interface design. You can easily find the functions you want, creat your demo video conveniently.

Annotations Effects

Limited number of annotations, no stickers.

Annotations and Stickers

More useful and powerful annotation and sticker effects for creating stunning tuorial or training videos.

Captions Effects

Captions are out of date

Captions

More creative captions, enrich your videos