How to Create After Effects Gifs
An easy yet powerful editor
Numerous effects to choose from
Detailed tutorials provided by the official channel
GIFs have been around for quite some time but as the flow of content continues to plummet on popular social media platforms like Facebook or Instagram, the demand for GIFs would continue to increase.
Unfortunately, you won't be able to make a gif in after effects directly, unless with the help of a plug-in like GIFGun.
Before moving forward, keep in mind that using Adobe Media Encoder is an easier method for compressing your exports rather than any third-party compressor.
In this article, you will find easy to follow methods using which you can create after effects GIFs within a matter of minutes.
Part 1
General Knowledge on GIF Animation
01
What is a GIF?
The acronym GIF stands for Graphics Interchange Format and the file is created in bitmap image format. This was developed back in 1987 by a working in CompuServe.
This format was incredibly successful on the WEB due to benefits like smaller file sizes, broader support, and its easy compatibility with Operating Systems.
However, GIFs are much more suitable as simple graphics and logos rather than Live Action Videos with its palette limitation of 256 per image.
Creating a GIF is like looping an animation or animated elements. You can use these animated GIFs in banners to engage your audience or even create fun sharable content for your Facebook pages.
You can start by creating basic easy animations in Photoshop and then elevate them by using After Effects.
02
Why create a GIF?
Here are a handful of things you can keep your eye on if you are just starting on making GIFs;
● Simple Product Demonstrations. With simple 3 to 4 step GIFs, you can briefly introduce steps on how to use a product.
● You can provide instructions in a short span of time.
● UX designers use GIFs to show the functioning of certain digital experiences.
● You can introduce GIFs on your page to keep followers engaged.
● You can display some amazing things on your website.
Part 2
Difference between making GIFs in After Effects and Photoshop
Creating GIFs in After Effects and Photoshop are both one in the same thing but the results may vary depending on which choice of tools and features suits you better.
Now, for those who are learning Photoshop and After Effects for the first time, to understand the difference in results between both these software lets familiarize you with their features in brief.
01
What's Similar?
Since both are designed by Adobe, there are bound to be similarities in the tools and interface they use. Both these software enables you to use layers of editing from the layer panel where you separate the blending or transform multiple layers. You can apply masks to these layers in different ways on both software.
02
Groups (PS) and Nested (AE) Composition
In Photoshop, you can group layers together and apply styles, blends, and transformations together. However, in After Effects, this is called Nesting.
Both are in a way similar to each other but Nesting Comps give users more functionality as it interprets probable compositions during the nesting process.
Smart objects used in PS are also comparable to Nested Comps as you can apply filters over one while applying effects to the other.
03
Vector and Shapes
You can use the Pen tool or Shape tool in both PS and AE that creates shape layers without losing any integrity. Both the applications support Bezier which lets you control curves between anchor points in PS and vertices in AE.
04
Destructive Effects
After Effects does not provide you with destructive effects while in Photoshop you can apply non-destructive filters. You can also combine several layers to apply changes or distort your images but these permanent changes cannot be made in After Effects.
You will also notice that although there are several similarities, there are tools and features which are not shared between both applications. The types of tool categories would also vary. Like with After Effects, you can create paragraph and character styles that you can apply to texts.
Part 3
How to Create After Effects Gifs
After Effects harbors greater video editing capabilities rather than the basic animating options you can try on Photoshop. In creating a GIF, you would want to leverage the combination of tools offered on both After Effects and Photoshop.
Let's first get into how you can create an animated video on After Effects and then convert it into an animated GIF in Photoshop.
01
Animating in After Effects
Step 1: Open After Effects, go to 'Composition' and create 'New Composition'. You will need to fill out the dimensions and specs for your project on the window that pops up. For example, 300x250 px at 30 fps and 6 sec duration.
Step 2: You can import assets by dragging and dropping, or by going to the 'Project Panel' in the After Effects Workspace as shown in the image.
Step 3: Now, you can begin animating your Assets. Drag them and add them to the 'Composition' panel or 'Timeline' panel. Placing them in either one will make them appear on both. Adjust the layers according to the topmost layer on the panel.
Dial down the scale of every animation to 0% so that can be animated in a growing sequence. Select the layer you wish to adjust and click on 'Transform'. Click on 'Scale' to give that layer an active marker on the timeline. Set the scale to 0%.
You can now begin animating the first item by moving the current time indicator to 06f (the 6th frame on the 30fps timeline). Scale the item back to 100% and the marker will reappear.
Repeat this for the other items. Keep in mind that each item has a 06f space between them for later adjustability.
Your equation is now complete and all that is left to do is animate your CTA button. Adjust the position of the top layer on your CTA and set the current time indicator to start time on the button animation. Click on 'position' to set up a marker on your Timeline. Forward the 04f then nudge the button and reverse back to the original position so that it looks like a button clicking animation.
Your animation is now complete. Now go to 'Composition' and shorten the time in the 'Duration' panel.
Step 4: Go to Composition. Click on Pre-Render and a new selection will pop up. Now click on 'Render'. Your output will be a .mov file.
If you find exporting gifs from After Effects too complicated, you can also upload and loop videos using Wondershare Filmora Video Editor which has plenty of other amazing video editing features you can drag and drop to create.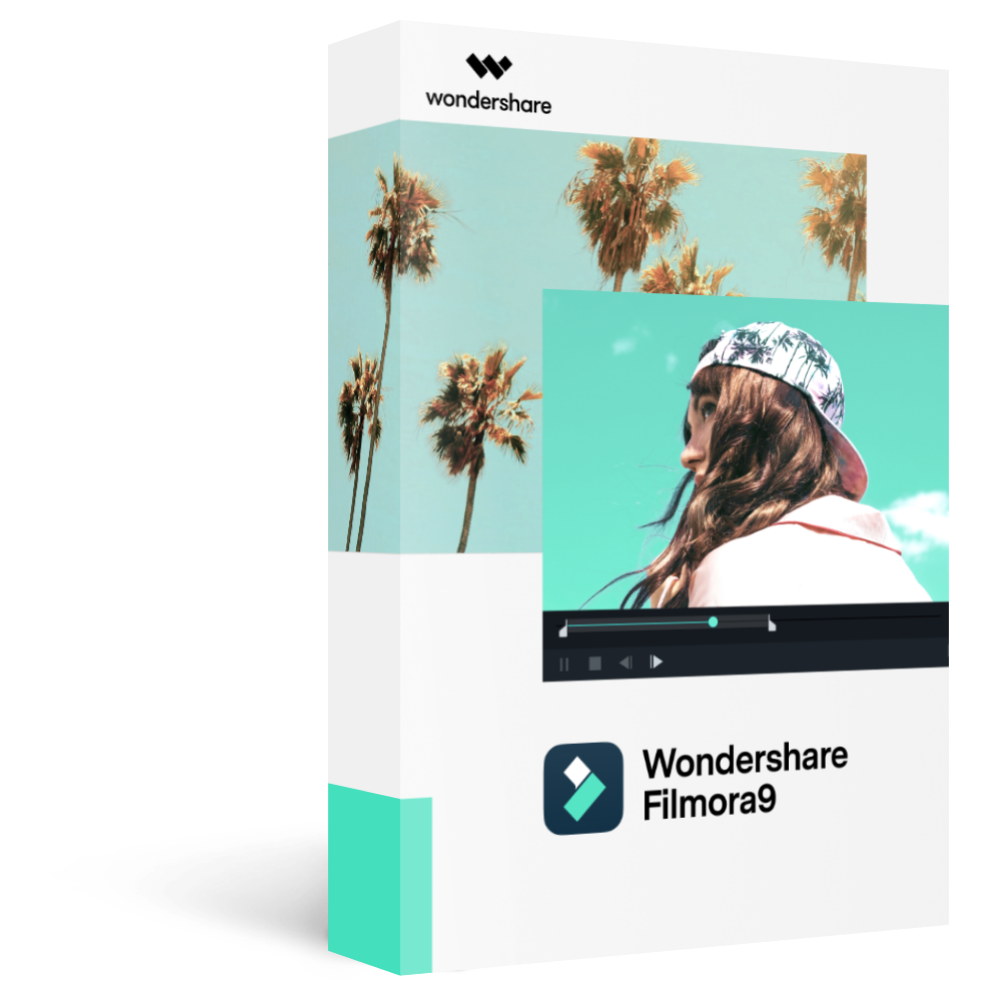 Wondershare Filmora - Best Video Editor for Mac/Windows
5,481,435 people have downloaded it.
Build unique custom animations without breaking a sweat.
Focus on creating epic stories and leave the details to Filmora's auto features.
Start a creative adventure with drag & drop effects and endless possibilities.
Filmora simplifies advanced features to save you time and effort.
Filmora cuts out repetition so you can move on to your next creative breakthrough.
02
Converting Animation to GIF in Photoshop
Step 1: Create a new file in Photoshop with the same specs as you did in After Effects. Now go to 'File' > 'Import' > 'Frames to Layers' and import the saved .mov file.
Step 2: If you don't automatically see the timeline, go to Windows > Timeline.
Step 3: Decide on how many loops you want in your animation. Once you are done with your GIF, go to 'File' > Export. Apply the Legacy Save for Web and choose the format for your GIF.
Step 4: In Export options, you can gain access to several presets to apply to your animated GIFs. The more color displayed in your GIF, the larger its size. You can use Dethering to smoothen gradients and shades. Looping is also turned off on Photoshop but you can apply looping from the 'Options' shown at the bottom of the menu.
Part 1
Ending Thoughts:
● GIFs are a popular type of media that is quite trendy and easy to make using Adobe after effects gifs or Photoshop. They are called Graphics Interchange Format and are best used as simple graphic images.
● You require a combination of both Photoshop and After Effects, though both share similar interfaces, tools, and effects. You can group or nest compositions, apply filters or effects, and adjust vectors and shapes.
● After Effects is better than Photoshop in terms of creating videos, so you can first create a project in AE and then import the project onto PS after exporting after effects to gif. You can also use Filmora for the first step of this process.