The Complete Guide to Converting GIF to SVG With Ease
An easy yet powerful editor
Numerous effects to choose from
Detailed tutorials provided by the official channel
The Complete Guide to Converting GIF to SVG With Ease
Are you searching out methods to transform GIF to SVG? Then you are lucky to have found the right article. While Scalable Vector Graphics can help you scale a photograph to any length with very little distortion, editing and playing your animated SVGs documents on a few gadgets can cause compatibility issues. Moreover, SVGs aren't well suited with all websites, so in case you need to apply it for your weblog or websites wherein they are now no longer supported, then you may want to transform it to an extra handy layout like GIF.
There is plenty of photograph conversion gear and online editors that can help you convert SVG to GIF. However, now no longer all GIF converters and editors are green and clean to apply. In this article, you'll know about the top SVG to GIF converters that you may use to make GIF images and use them together along with your buddies quickly.
Part 1
Best Easy GIF to SVG Converters
01
INetTools.net
It is a very online animated GIF to SVG converter. You get the option to select and upload the GIF from your storage. After uploading, it instantly starts converting it to the SVG and shows you the results when finished. Now, the converted SVG file can be downloaded. This online converter supports multiple conversions such as uploading multiple GIF files at once and converting them to SVG simultaneously. Also, there is no maximum file size limit mentioned anywhere and the SVG has the same colors as the GIF.
02
Aconvert.com
This is the next website you can use to convert GIF to SVG. Multiple input methods are supported by this website. You can upload GIF documents out of your nearby storage, Google Drive, Dropbox, or even fetch a GIF through pasting a URL to it. Apart from a couple of entering methods, this internet site offers you a choice to alternate the picture length for the SVG file. By allowing this option, you could set the scale for the SVG after which the conversion begins. This way, you could convert and resize the SVG in a single step and download the final output.
03
PicSVG.com
This is another free website to convert SVG to GIF animation. This website converts JPG and PNG files to SVG along with GIFs. But unlike other websites, there is a size limitation on the input file. Here, you can convert GIFs up to 4 MB in size which seems decent enough as most of the GIFs are within 1 MB of size.
04
Online-Convert.com
This is a free cloud converter platform that supports dozens of files types and can animate GIF to SVG. This supports batch conversions and lets you input files from many sources such as local storage, Dropbox, Google Drive, or via a URL. 100 MB is the maximum file size limit which is enough. After adding the GIF files, conversion can be started and you can get the SVGs in the output.
This website has lots of settings that will help you to customize to get the desired output. Along with all these options, you can also set the black and white threshold and speckles threshold for the final SVG output.
05
Inkscape
Inkscape is a GIF to SVG converter software for Windows, Mac, and Linux. Primarily it is used for designing vector graphics. The format of the images can be changed easily as you get the "save as" feature in it. This feature helps you to easily convert GIFs and other images to SVG, PDF, PNG, PS, EPS, DXF, etc. The main advantage of this is that you can convert GIF to different kinds of SVG such as Plain SVG, Optimized SVG, Compressed SVG, etc.
Before converting GIF to SVG, you can edit GIF images using various tools. A lot of filters are provided too which you can apply to the input GIF image, such as bevel, blur, color, distort, pixel tools, etc.
06
RealWorld Paint
It is a nice free GIF to SVG converter desktop software. In this, you can view, create, and edit graphics in various formats such as GIF, SVG, WEBP, PNG, JPG, etc. Its "save as" feature can also be used for converting images from one supported format to another.
A good number of image modification tools are also included in it such as resize, crop, rotate, watermarking, filters, and more. Additionally, you can also draw designs over the GIF image using its painting tools.
07
ImBatch
It is a batch image processor using which can also convert SVG to GIF animation and vice versa. Bulkpictures are used for editing and converting. You can easily add several GIF images to it and convert them all to SVG format at once. Since it lets you edit images, you can modify input GIF files before converting them. A wide number of image formats are supported for batch processing such as camera raw images (DNG, CR2, SR2, NEF, ARW, ORF, etc.), JPG, PNG, BMP, TIFF, and many more.
08
LibreOffice Draw
LibreOffice Draw is a free GIF to SVG converter software for your desktop. This software comes with the popular free open-source office software called LibreOffice. Many other office-related applications in this package include LibreOffice Writer, LibreOffice Calc, LibreOffice Impress, etc.
When using it, you can simply open a GIF image file in it and then save it in SVG vector format. You can easily edit the input GIF image before the conversion. For eating the image, you can use its drawing tools, transformation tools, text tools, formatting options, etc.
Part 2
Best SVG to GIF Converters
01
CloudConvert
This is an easy-to-use online file conversion tool with a robust and scalable API. It is an all-in-one cloud-based converter and supports over 200 different file formats from vectors, audio, and video. With this tool, you can convert SVG to GIF in your browser and email it to yourself or transfer it to combined cloud services like Google Drive and Dropbox.CloudConvert'sfull version starts at $8. You can also use the free trial version to convert your files quickly.
02
Convertio
Convertio is an easy file converter that offers both paid and free online versions to convert SVG to GIF animation. The software payment pricing system starts at $7.99and it also works with all file types. More than 300 different file format conversion is applicable and it allows you to upload your converted files to other applications such as Dropbox and Google Drive. 100MB is the maximum file memory size that you can upload to this tool.
03
CoolUtils
It is a powerful desktop SVG to GIF converter that offers a variety of file conversion utilities such as an online file converter to convert your animate SVG to GIF. The tool's interface is clear and easy to understand, supports a lot of file formats, has reactive support, and features powerful engines that help to process your files in one go.
04
Wondershare Filmora
It is an easy-to-use and trendy video editing software that gives power to your story and gives amazing results, regardless of you are a beginner or an expert. Wondershare Filmora Video Editor helps you to get started with any new project by importing and editing your video, adding special effects and transitions, and sharing your final creation on social media, mobile devices, or DVDs.
It is an interactive platform and editing tool that is easy to navigate. It gives lots of values and makes the process of converting SVG to GIF easier and more interesting. Filmora is free to download software. After signing up for free, you can edit videos, GIFs, and images without any watermark. It also allows the editing of GIFs to include subtitles, text, or captions.
It is a very remarkable editing tool with a wide set of attractive features that can make your image highly customized. Filmore also allows you to extract still images from video without changing the resolution.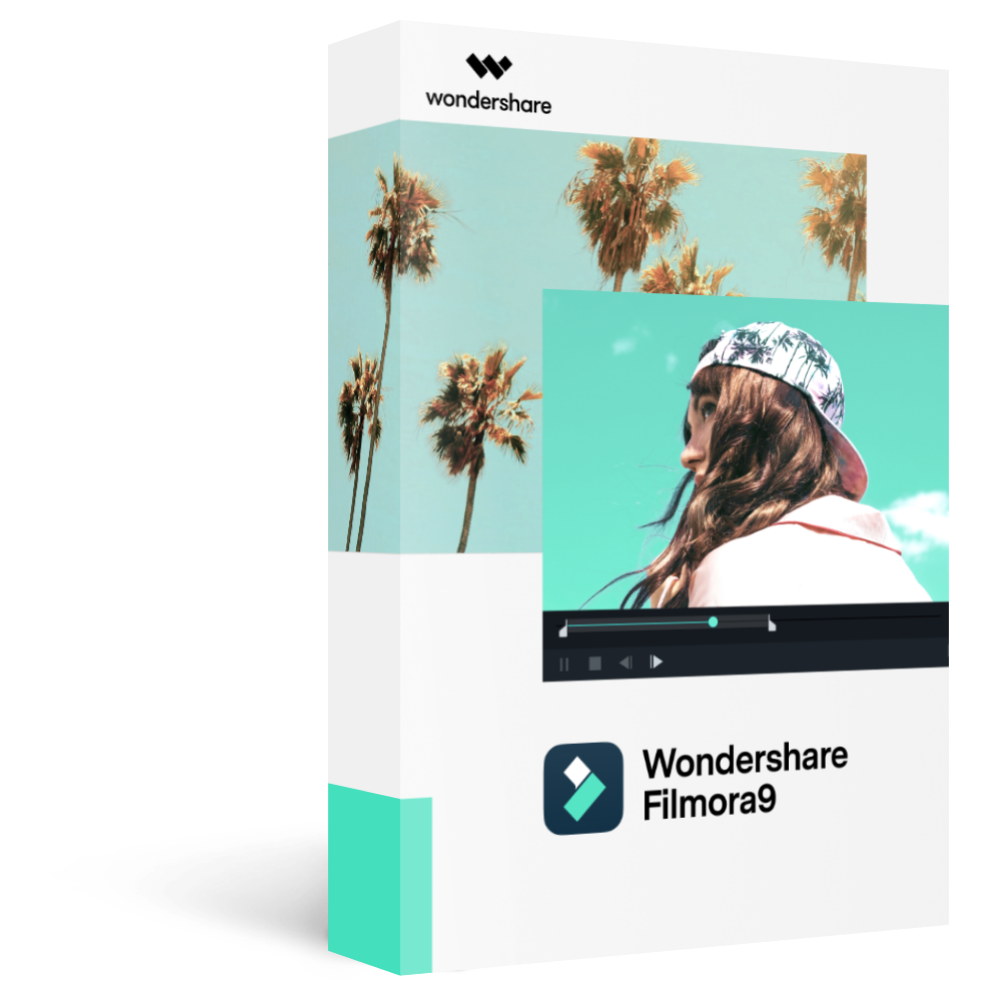 Wondershare Filmora - Best Video Editor for Mac/Windows
5,481,435 people have downloaded it.
Build unique custom animations without breaking a sweat.
Focus on creating epic stories and leave the details to Filmora's auto features.
Start a creative adventure with drag & drop effects and endless possibilities.
Filmora simplifies advanced features to save you time and effort.
Filmora cuts out repetition so you can move on to your next creative breakthrough.
05
GIMP
This is another free alternative to an SVG to GIF converter software for Windows, Linux, and Mac. It is a very well-known image editing software with diverse image manipulation and painting tools. By using it, the format of supported images can also be changed with the help of its export feature. Hence, you can also convert SVG to GIFin this software.
However, by default, this software does not support SVG as an output format. So, for converting GIF or any other image file to SVG, you need to install an additional plugin to it.
Part 1
Ending Thoughts:
Since you are now reading the end of this article, we are hoping you now know everything about SVG to GIF converter and the best SVG and GIF converter and vice versa that you can turn to and quickly convert your image files and share them with your friends as well as the meaning of SVG.