How to Create Discord GIF Avatar in Depth Guide
An easy yet powerful editor
Numerous effects to choose from
Detailed tutorials provided by the official channel
Discord is no secret, gradually becoming one of the most popular platforms for everyone. And why not when it allows users to communicate via different channels, including video calls, texts, media, voice calls, and files through private channels.
The digital platform is under Discord Inc and became official a while back. It operates under multiple operating systems, including macOS, Android, Linux, iOS, Android, iPadOS, and web browsers. As a result, it is an excellent way for everyone. The platform has risen to fame in the last six months, with many people using it.
As much as the platform is doing great, many things often arise, especially creating Discord GIF Avatar. In other words, how to deliver the best PFP or avatar for your account. Since Discord has recently gained maximum fame, there are fewer details. Fortunately, this article is here to save the day. It includes relevant information about an animated avatar for Discord or GIF discord avatar. Read through the summary below.
Part 1
Why is Discord Becoming Popular Recently?
How often do you visit social media? You probably know that the current trending networking platform is Discord if it is frequent. After all, it has risen to fame with millions of users in no time. Plus, the introduction of the GIF Avatar Discord has left many fans amazed with the application. You can also confirm its popularity with the many friends using it. 
Discord features multiple good points that explain why most people love it, including the avatar Discord GIF. However, many people still question its popularity and its rise recently. As a result, this section will answer this question using relevant facts.
● It is suitable for gaming communication: Discord is primarily popular among gamers. The platform is new, but it has quickly overtaken its competitors, Skype and TeamSpeak. Why? Many gamers consider it a revolutionized application that solves all their worries making gaming communication bigger and better. Before Discord, gaming communication was difficult and dangerous. After all, you need to share personal Skype details that connect with your phone, making it a not-safe option. When we consider TeamSpeak, you realize that it is limiting with the option available since you only have a voice call. Discord brings out the best network channel; gamers and friends have quickly started using it.
● Most services are free: Discord includes multiple benefits that make communication straightforward and convenient. Luckily, most of the services available are free, meaning that almost everyone can access them. As a result, many people would quickly settle for Discord compared to other platforms since you can get so much at no cost. Currently, they have the Discord Nitro gif avatar, which is affordable and multiplies the fun.
● Create Discord bots are no cost: Discord allows users to create bots for free without including any hosting fee hence an affordable option.
● Constant updates that match the audiences' needs: Things change in no time for Discord. Why? The developers are active and listen to the community's opinion of what they want and why they need it. Therefore, it delivers the show that people urgently need leading to popularity rise.
● It rarely includes ads in private chats: A platform can become frustrating, mainly when it features multiple ads every minute. However, Discord is different since it almost has no ads. Therefore, people can freely chat with friends and other gamers.
● Discord is safe: The settings under Discord are safe since they include suitable privacy options and monitoring. Thus, it is a safe option. But many people often raise the question of open chatting in apps and the security issues that come with them. Many people can confirm that Discord is a safe option and if you feel otherwise, ensure that you only add friends you know.
Part 2
Why Discord Emojis?
From the information above, you can tell that Discord's primary role is communication. And we all know that emojis are the real deal in every conversation since emojis easily communicate our feelings. Currently, most platforms with messaging options include emojis to multiply the fun. The same case happens for Discord emojis. They are there to make communication appealing, interesting, funny and reveal how you feel about a situation.
Importance of Discord emojis
● Emojis help you to communicate the right emotions. Sometimes, it's impossible to express the right feelings using words, and emojis come to the rescue in such situations. Of course, they are useless for formal communication, but Discord holds a considerable weight for various issues.
● They are fun and exciting. Sometimes you can choose to use an emoji instead of writing some phrase, and this option works for all. Besides, it feels good to see different emojis instead of a long paragraph that tells the same story.
● Emojis make communication easy. We are in the 21st century with multiple revolutionary changes with our communication channels. Young people prefer emojis for different conversations.
● It offers a sense of presence in a conversation. People believed that they could only hold exciting discussions when they were together. Over time, this statement has been proved impossible since we can't always be there to hold serious talks. We need Discord emojis since they give a sense of physical presence.
● They liven up a serious conversation. Have you ever noticed, people tend to include emojis when having serious talks making them more casual and creating a friendly environment that suits everyone? And this trick often works.
Discord emojis are conversation aids that every communication channel need. Why not, when it gives a sense of friendliness. Try out the Discord emojis and discover the simplest ways to make a conversation lively.
Part 3
How to Create Discord Emoji GIF
There are two popular ways to create an emoji Discord GIF avatar, Discord Nitro animated avatar and Discord GIF avatar without Nitro. The emoji GIF you make depends on the Nitro version you are using.
Creating a Discord account is simple and free, not even considering the hosting cost. However, the developers include the Discord Nitro version, which contains multiple features that make conversations bigger and better. However, the Nitro version is a paid subscription of $4.99 monthly. Creating a discord emoji GIF is quite simple if you are under the later version. After all, it includes the available GIF options that you can choose from depending on your taste. However, if you are under the free option, you won't have this option.
For standard Discord users, things work differently. They can still add Discord GIF Avatar emojis but via a long process. Check out the details below referencing MiniTool content creator Zoe in an article about making Discord PFP a GIF.
Step 1: Download Application of Choice
We have many websites that offer Discord GIF avatar free. The animated avatars for Discord emojis are readily available for all. Some popular apps are Giphy, Tenor, and Emoji.gg. The latter is a simple platform with multiple animated Discord emojis; you can download those that match your taste.
Step 2: Search for the GIF you need
You can then search for or download a discord avatar gif that suits well as per your need.
Step 3: Click the GIF and open it on a new tab
Next, click the GIF for discord avatar to let it open into the new tab.
Step 4: Save on the GIF and export it to your PC.
In the end, save your selected avatar gif discord.
Another convenient option for non-nitro users is adding animated emojis to a Discord Server using the NQN Discord bot. Note that you need to have a server to include the NQN bot.
Part 1
How to Make a Discord PFP Avatar Online
If you are a Discord user, you understand that the platform is flexible when dealing with servers and profile names but limiting the PFP (your profile picture). Hence, it is necessary to invest in suitable options. If you wish to design something unique, you must create the GIF file or image online using different websites and resources. Besides, the communication platform is yet to introduce editing features. Here is a straightforward way to make GIF Avatar in Discord online referencing Peter Davis' article, how to make discord PFP online.
Step 1: Search Online
First, you need to identify what face, personality, or character you want to symbolize through your Avatar. For this purpose, you can Google search also, to figure out different characters such as cartoon characters, drawings, illustrations, illusions, etc. Find the right site to download the PFP you need or take the help of multiple emojis and GIFs available under the Wondershare Filmora Video Editor application.
Step 2: Launch Filmora to Upload Character
Next, launch Filmora, upload your character and resize it to a circular shape.
Step 3: Edit your work
Now, go to the editing process using Filmora video editors
Filmora video editor is among the top editing software. The platform is friendly and supports the GIF format. It includes powerful editing skills, and you can easily import your file through drag and drop. After that, customize your PFP avatar GIF discord.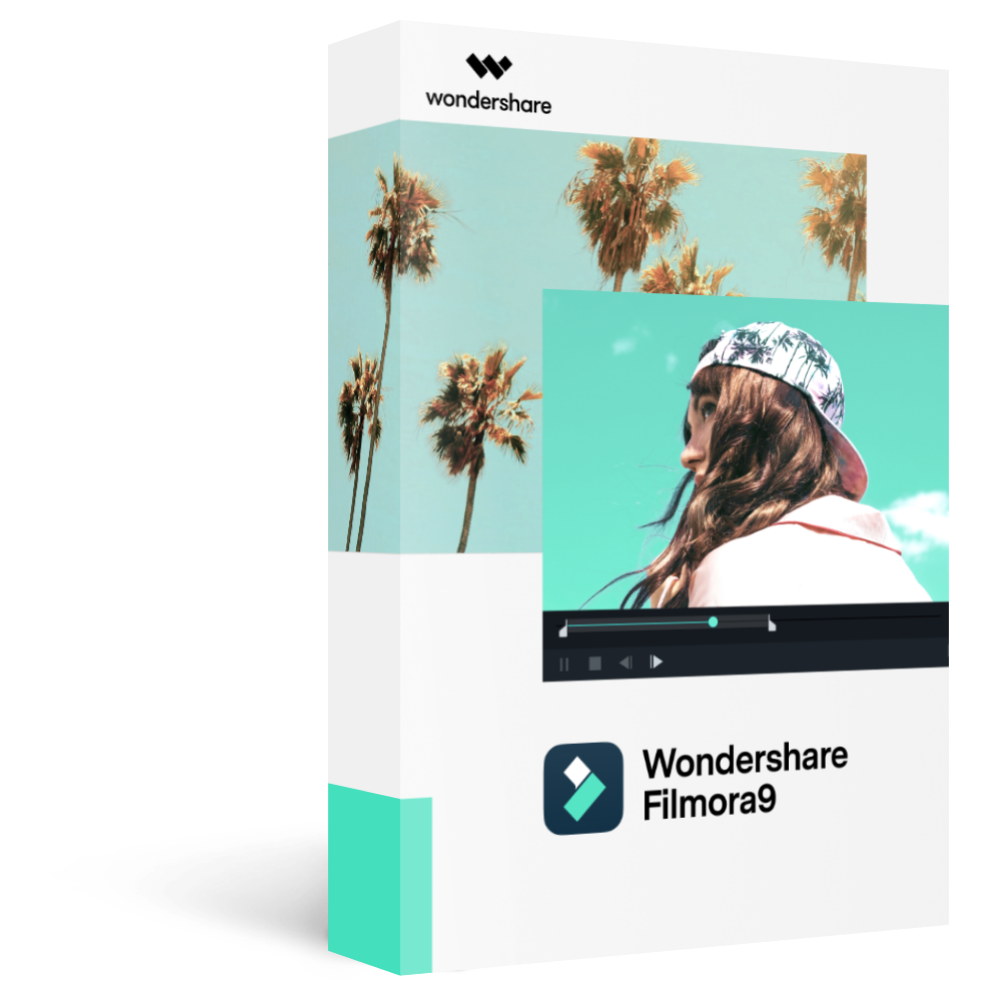 Wondershare Filmora - Best Video Editor for Mac/Windows
5,481,435 people have downloaded it.
Build unique custom animations without breaking a sweat.
Focus on creating epic stories and leave the details to Filmora's auto features.
Start a creative adventure with drag & drop effects and endless possibilities.
Filmora simplifies advanced features to save you time and effort.
Filmora cuts out repetition so you can move on to your next creative breakthrough.
Edit the background and noise, add filters and the necessary text. Of course, the editor includes features such as rotate, crop, split, trim, merge, and flip settings. After confirming the required changes, export the files to your PC.
Step 4: Add the PFP to your Discord account
Now, open the discord account, upload your customized PFP, and make the difference.
For that, go to your profile in Discord and settle for the user settings. Click on your current PFP, and the edit file conversation will prompt you. Upload the file from your PC.
Follow the above steps to easily make the best Discord GIF avatar using Filmora.
● Ending Thoughts →
● The GIF needs to be at most 8Mbs so that Discord can confirm it.
●Discord Nitro offers many privileges to the users and is available at a monthly fee of $4.99.
●Filmora is among the top editing software you can use.
●Creating a Discord animated avatar is probably the trickiest process in the platform, especially for newbies. However, with the right hacks, the operation is straightforward. This article offers you the most convenient way to create GIF for a Discord avatar.