How to Make a Slideshow GIF?
An easy yet powerful editor
Numerous effects to choose from
Detailed tutorials provided by the official channel
In this world of advanced technology and inventions, nothing is impossible. And we have found different exciting ways of making the world around us a more interesting a fun place to live. And all this is because of the rapidly advancing technology.
The simplest things around us have become more exciting and fun to deal with. The mere mode of communication has shifted to the digital platform and has improved so much than before. We can now express how we feel through the different emotions as precisely as possible.
And adding to that, now, we have the GIFs to make our conversation funnier and more engaging. So, what if we integrate these gifs in slideshows? It will be much more exciting and a huge plus point. So, let us look into what are GIFs, how can we use them and lastly, what tool is the best for creating some fantastic and amazing GIFs and videos.
So, let us now start our discussion without any further delay!
Part 1
What Is a GIF and When to Use a GIF?
It is essential that we discuss what a GIF is? Firstly, GIF is the abbreviation for Graphics Interchange Format. Steve Wilhite, an American computer scantiest, was responsible for developing this bitmap image format with the team at the online services provider CompuServe.
The GIFs are images and animations whose sizes are reduced. The animations are much shorter in duration than the regular animation videos. It makes the animations look more expressive. The message, information, or expression to be portrayed through the animation gets better expressed due to its speed.
Therefore, the GIFs' animations are much more exciting and engaging. A question might arise t you: Why should you use GIFs in slideshows, or how can they be beneficial. Let us put forth some benefits of GIFs that will help you know and understand their importance. Here are the benefits of using Gifs.
● Gifs slideshow slides tend to engage the audience much more. Firstly, they are one of the most unique ways of presenting a slideshow or any other content. So, being unique will automatically positively attract more attention.
● Your content and slideshow will stand out among the crowd. Firstly, GIFs are some of the most inimitable components to fit in a slideshow. Additionally, each GIF has its characteristic features different from the others. Each of them is interesting and engaging in their way. So, you always have the chance of being better than the rest when you use GIFs in slideshows.
● As google slides spread, a sensation of laughter, which, consequently, prevails in a positive environment. This, in turn, helps make your slideshow more appealing and more enjoyable. The more fun you add to anything, the more attractive it will be. And adding GIFs in slideshows can be the best way of doing so.
Now, let us discuss the next important question about using the GIFs: when should we use them? You must know that gifs on google slides can be used in a limited way. So, here are the different ways you can really and readily integrate GIFs in your slideshows.
● Use them in the first slide as a title slide. Whenever you use a GIF in the first or the introductory slide, you automatically initiate your presentation with something unique. And as a result, you successfully grab the audience' leave a good impression. Additionally, from the first slide itself, you tend to have a comfortable and positive environment to continue your presentation more impeccably.
● Use URL GIFs. There are plenty of them; therefore, you can have abundant choices and choose the best among them, especially the more relatable and engaging ones. The URL GIFs are plentily used in chat. So, adding them to your slides makes it more interesting, relatable and praiseworthy. However, it would be best to be careful about the copyright aspect. Ensure not to use URL GIFs that can face you with copyright issues.
● You can also use the screengrabs; you can easily pull the attention of your audience to different parts of your content, one after the another, most systematically and effectively. As a result, you can explain and express your content in the most detailed way possible.
● Either type of GIF that you can use are charts and graphs. In the first place, putting graphs and charts tend to make your presentation more organised, factual and professional. So, when you include GIFs of charts and graphs, you take the beneficial qualities of your display a notch higher.
Part 2
How to Edit a GIF in Google Slides?
There are numerous ways to edit the GIFs in google slides. If you want to edit a GIF in google slides, you will have to follow specific steps.  It is alright if you are unaware of the steps because we will discuss the actions that will help you edit gifs in google slides.
01
For cropping the GIFs
Sometimes, you may not want the entire Gif to be in your slideshow. And for that, you need to cut off the unnecessary portion of the GIF. You can ideally do so with the help of cropping the GIF, and it helps attain better focus on the part of the GIF that is relatable and, therefore, makes your slide enhanced and improved.
How to crop a GIF in google slide?
Step 1: Tap on the GIF twice and then pull the black tabs in the size you want your GIF to be.
Step 2: Press "Enter" to crop the GIF in your selected size.
02
For cropping GIFs in a particular shape
You might want to make your GIFs into a particular shape, and it can be a triangle, square or even a heart shape. This will make your slideshow look more eye-catching and worked on.
How to crop the GIFs in a particular shape in google slides?
Step 1: Select the arrow present next to the "Crop" option.
Step 2: Select the option "shape".
Step 3: A list of shapes will be shown. Choose the one you would want your GIF to have.
03
For putting borders in the GIFs
To make your gifs more countered, eye-catching and prominent, you can put a border around them. You can readily do so in google slides in the simplest way possible.
How to put borders in GIFs in google slides?
Step 1: Select your GIF. Head to the "Menu Bar".
Step 2: go to "Border Colour" and select the colour of the border you want to put around your GIF.
Step 3: Go to the "Border Weight" option and select the thickness of the border your GIF would have.
04
For formatting your GIFs
GIFs can be readily formatted in google slides, which is in the following ways.
Rotating the GIFs
If you want to rotate your GIFs vertically or horizontally, you have to-
Step 1: Select the GIF and go to the "Format" options in the toolbar.
Step 2: Select the option "Rotate" and select to rotate it vertically or horizontally.
Recolouring the GIFs
You might want to match the colours of your GIFs with your presentation. And you can do so by-.
Step 1: Select the GIF and go to the "Recolour" option.
Step 2: Select the colour that you want.
Part 1
How to Make a Slideshow GIF?
As we had mentioned earlier, we will be introducing you to the best tool that will help you make the most incredible GIFs as well as video edits; it is the Filmora. It includes plenty of features that will help the professionals nurture their skills and the beginners.
But, how can you use Wondershare Filmora Video Editor for making google slides animated gifs? Here are the steps for it.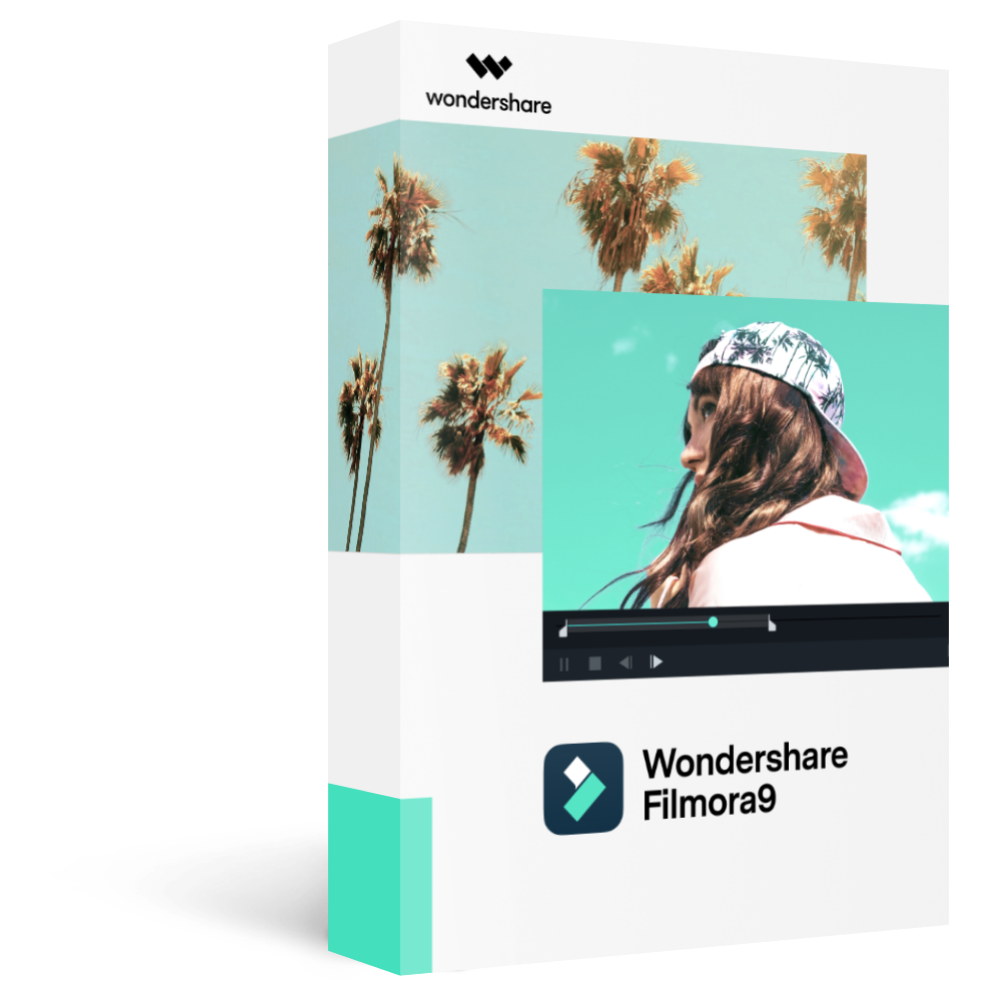 Wondershare Filmora - Best Video Editor for Mac/Windows
5,481,435 people have downloaded it.
Build unique custom animations without breaking a sweat.
Focus on creating epic stories and leave the details to Filmora's auto features.
Start a creative adventure with drag & drop effects and endless possibilities.
Filmora simplifies advanced features to save you time and effort.
Filmora cuts out repetition so you can move on to your next creative breakthrough.
Step 1: import the media files that you want
Step 2: Drag the media files to the times to edit the animation of it.
Step 3: Edit the media files the way you want. Crop, rotate, recolour the way you want it to appear.
Step 4: You can integrate some texts into it if you want.
Step 5: Save the edit and export it for further use.
● Key Takeaways from This Episode →
● Therefore, in the above discussion, we have enveloped numerous important aspects about GIFs and their utility in the google slides. We started with discussing and underrating what a GIF is and why is slider gif essential for us.
● Next, discuss the various ways you can edit the GIFs in your slideshows, along with the steps accordingly. Lastly, we introduced and discussed the best tool you can use for editing videos making GIFs and videos.
● So, if you are a beginner or a professional who wants to use the more advanced features of editing videos, Filmora is the best platform and tool for you. Access it for free through its free trial options. And once you find how amazing it is, you can readily access its paid features to enjoy the sphere of editing more profoundly!