All About GIF Keyboard That You Want to Know
An easy yet powerful editor
Numerous effects to choose from
Detailed tutorials provided by the official channel
Add more thrill to the meme sharing fun with the GIF keyboard!
GIFs are absolutely stunning means of mass information sharing. Talking of exact GIF meaning, these are short, motion snippets you can use to make your messages more expressive and precise. A variety of GIF images are available across the web, allowing you to emote and convey exactly what you feel in the most unique and interesting manner.
Part 1
The Best 8 GIF Keyboards for Your iPhone
GIFs are already known to add spice to the immense varieties of the 'content share' dish. You can boost up your information credibility to the next level with exciting, relatable and impactful GIFs. Adding to the preset resourcefulness, makers have introduced the GIF keyboard, which is all set to fetch the exact GIFs with your specified keyword, making you access the content that you precisely want.
Having understood the reliability of GIF keyboards, let us browse through the best ones you can use in your iPhone:
01
Fleksy Keyboard
This one is an inventive and exciting GIF keyboard that you can use for making fun-filled conversations and sharing amazing content with your social media peers and communities. You can conveniently customize the extensions of this keyboard and use its expressive stickers and emojis to emote your chats in the most perfect way.
Fleksy comes with 3 different GIF keyboards supports around 40 different languages with over 50 vibrant themes and has a quick and smart user interface.
Pros
● Fleksy is the fastest GIF keyboard currently available for iPhone.
● It has an exclusive GIF sharing feature
● Loaded with numerous GIF extension features, like, hotkey, stickers, etc.
Cons
● You can use this keyboard only on iPhones with iOS version 8.0 onwards.
● You need an internet connection to download this keyboard from the Apple App Store.
● It does not have the facility of swipe input.
Cost
This one is free application and does not cost you a penny to download and use.
02
Kika Keyboard
This one falls among the most loved GIF keyboards by iPhone users. Using this keyboard you can share memes, emojis, fonts, etc., with other iPhone users. Preferred by 20 million plus users, this keyboard supports 150 languages and comes with an Autocorrect feature that never lets you make any typing mistakes. It has a huge inventory of over 3000 GIFs and emoticons.
Pros
● It has a top grade security for personal information and community chat data.
● It has a heap of impactful keyboard themes.
● Pop up GIFs and emojis are there to give you the freedom of exact expression.
Cons
● This keyboard is compatible with iOS devices having versions successive to 9.0.
● Downloading this keyboard from the Apple App Store requires an internet connection.
● Most of the keyboard styles are accessible in the paid version of the application.
Cost
This keyboard is available to you absolutely free of cost in its basic version. However, you need to pay some amount to get the paid version with premium features.
03
GIF Keyboard
This is an absolute heaven for GIF lovers. You can use this keyboard on any of iOS devices to either create or share fun filled GIFs and memes to express your precise feelings and emotions with your friends. The keyboard has a user cohesive interface with a vast library of latest GIFs to explore and use.
Pros
● It assures hassle free Gif creation and sharing.
● You can create sticker and GIF packs to share with friends and family.
● You can share GIFs on a various media sharing platforms, like, SnapChat, WhatsApp, Twitter, Facebook, etc.
Cons
● You cannot use this keyboard on devices with iOS versions prior to 9.0.
● This application has a data security risk.
● You need an internet connectivity to get this one from the Apple App Store.
Cost
The app is primarily free to download and use, but cones with a few in-app purchases.
04
SwiftKey Keyboard
This is also one of the top ranked GIF keyboards and undergoes continuous upgrades to increase app productivity among over 250 million loyal users across the world. You can add an extra punch to your conversations with living GIFs and emojis from its extensive content library. You can enjoy seamless typing and get the perfect themes, colors, designs and patterns to uplift your precious moments.
Pros
● This GIF keyboard supports a bilingual autocorrect feature with smart AI predictions.
● It comes with a quick access toolbar for speedy access and supports 90 different languages.
● It has a content reserve of over 1000 GIFs and emojis.
Cons
● This keyboard is compatible with iOS versions 9.3 and later.
● This keyboard lacks the 'Save' feature for your favorite GIFs.
● You cannot see the GIFs that you had recently sent in your conversations.
Cost
This application is free to use in its basic version, but asks you for a paid premium membership to access some advances features.
05
FancyKey Keyboard
This is a smart choice to make among GIF keyboards for iPhone on account of being packed with explicitly customizable features, over 100 beautiful fonts and 50 vibrant themes. The best part is, the application is backed up with enhanced security and data privacy features. You can choose from the best auto suggest emoticons to express exactly what you feel.
Pros
● It allows you to make swipe inputs with accurate word predictions.
● Its integrated emoji art keyboard suggests exact and expressive facial expressions.
● It is compatible with almost every iOS device.
Cons
● The interface is loaded with quite a large number of access options.
● Finding your perfect content can be a bit time taking.
● You need an internet connection to download and use this keyboard.
Cost
You can get this keyboard for free on the Apple App Store.
06
Gfycat
This is also quite ban efficient GIF keyboard you can use to share immense varieties of top quality GIFs, memes and stickers across your Instagram, Facebook and SnapChat accounts. Available in the most convenient user interface, this keyboard is packed with millions of GIFs and emojis to choose from.
Pros
● You can share content in various languages
● Its library is packed with GIFs and memes of HD quality.
● You can create GIFs of your own using your device's camera.
Cons
● Keyboard features other than GIFs ate absent.
● Though high on quality, but the GIF images are quite small in size.
● You cannot save and view GIFs in the application.
Cost
You can use this keyboard absolutely free of cost on the Apple App Store.
07
RainbowKey
As is evident from the name, this keyboard is packed with a range of vibrant themes to beautify the app background. Additionally, you can use still images from your device to create themes of your own. Its interactive interface shows pop up animations and emojis related to the content you type. You can find exciting GIF varieties from popular, trending and hashtag content categories.
Pros
● You can save your favorite GIFs and use them in future.
● You can create your own keyboard themes from locally saved images.
● Its smart AI feature predicts emojis and autocorrect suggestions as you type.
Cons
● It comes with a little tricky interface.
● The application may occasionally crash in between successive tan switches.
● It is supported on iOS versions later than 8.0.
Cost
The application is primarily free, but contains a few in-app purchases.
08
Tenor GIF Keyboard
This is an extensive and smart GIF keyboard that allows you to make a number of GIF customizations in addition to sharing GIFs. You are granted the liberty to add captions to GIFs and save your favorite ones for later use by adding them to the exclusive GIF pack. The keyboard is launched by Tenor, which is apparently the most extensive GIF library across the web.
Pros
● You can caption your GIFs and save them locally to your device.
● You can make your explicit GIF pack to save and organize favorite GIFs for quick access.
● You can export your GIFs to almost all major media sharing platforms.
Cons
● The app has restricted keyboard functions
● The app interface may appear a bit crowded.
● You need internet connectivity to use this application
Cost
You can access and use this app for free.
Part 2
How to Text GIFs on Android
All Android devices cone with an inbuilt GIF sharing feature and it is more or less similar to sharing GIFs on iOS devices. The minor different encountered, is on account of using the Google keyboard for GIF texting via Android devices.
Now that you are accustomed to using GIFs keyboards for iPhone, let's dive into methods of working with GIF texting on Android devices. After all, GIFs are a content credibility that is worthy of exploring beyond platform boundaries. Discussed below are some super easy steps of texting GIFs on Android devices:
● Navigate to, and open the inbuilt messaging application of your Android device.
● Tap any suitable emoticon on the keyboard.
● You will see a few file format options. Choose and tap the 'GIF' option.
● Look for your required GIF in the search bar or select one from the default or locally saved collections.
● Tap any suitable GIF to get its preview, followed by pressing the 'Send' button.
Part 1
How to Get the iMessage GIF Keyboard
Adding GIFs to iMessage is quite simple and handy, as the application opens up an extensive GIF library to save and share GIFs. While iPhone 10 and later version users are gifted with #images, the default GIF keyboard; there are alternatives too to get the iMessage GIF Keyboard for other versions.
Discussed below is a quick and convenient method to get the iMessage GIF keyboard for your iOS device:
● Reach to the 'Messages' application in your iPhone and open a new or an existing conversation.
● In the text field, click on the 'Apps' button ('A' symbol) at the left side and you will see the #images keyboard pops up.
● In an otherwise case, navigate to the bottom of the app screen and hit the 4-bubble icon at the left to see the #images icon appear.
● Click on the icon to explore, search and select a suitable GIF.
● Before you send the selected GIF to your friends, you can make it more impactful by adding relatable texts.
Filmora GIF Creator
DIF keyboards are one exciting trend, but creating GIFs is equally interesting. If you are thinking to try hands on making GIFs of your own, the WWondershare Filmora Video Editor is at your instant service. This one is excellent GIF creator software, to say the least, available on the web today. You can conveniently depend on this to create stunning GIFs that would leave viewers jaw dropped on your creativity.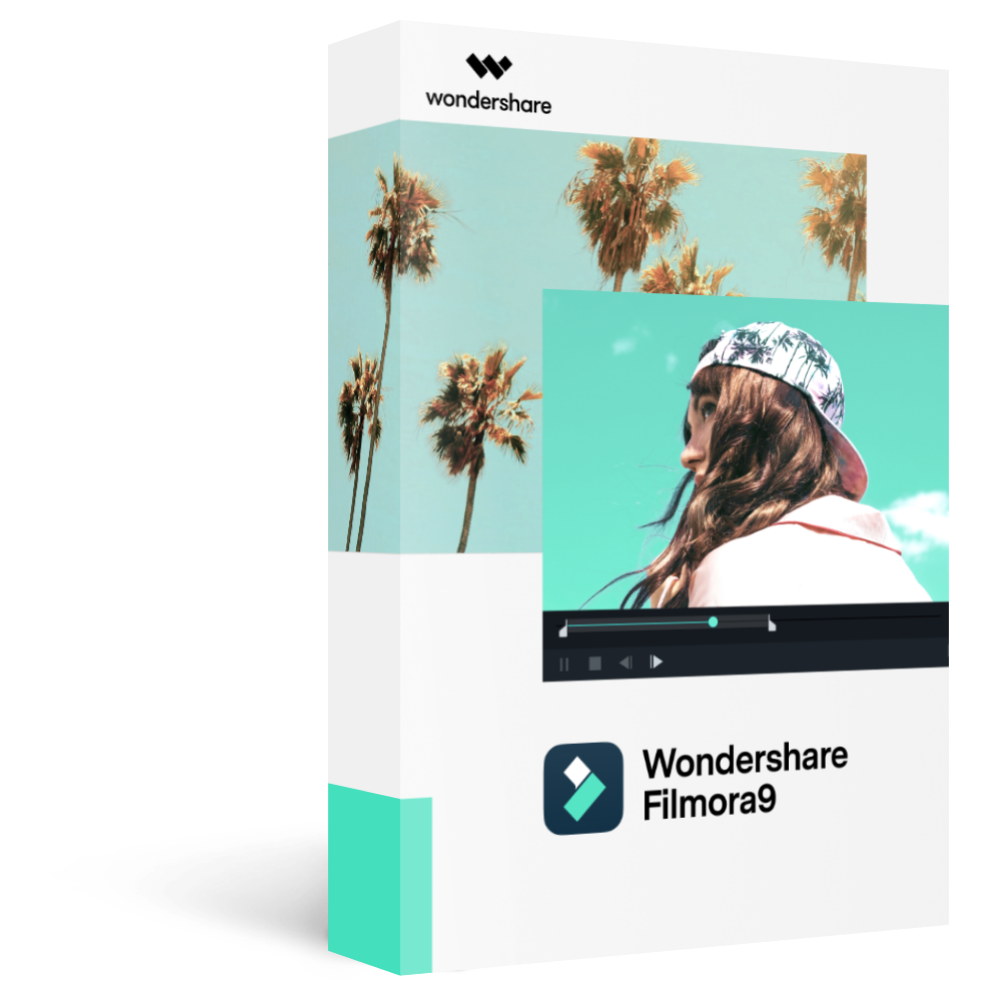 Wondershare Filmora - Best Video Editor for Mac/Windows
5,481,435 people have downloaded it.
Build unique custom animations without breaking a sweat.
Focus on creating epic stories and leave the details to Filmora's auto features.
Start a creative adventure with drag & drop effects and endless possibilities.
Filmora simplifies advanced features to save you time and effort.
Filmora cuts out repetition so you can move on to your next creative breakthrough.
Key Features
Filmora lands amongst the top rated GIF creator software on account of the following features:
● This one is a quick and smart GIF maker, allowing you to create catchy GIFs within minutes.
● Filmora editor library has the most extensive inventory of audio-visual effects, editing features and filters that are all set to give your creation that stunning and perfect professional look.
● The extremely user cohesive interface of this software promises you a seamless GIF creation experience.
● Key Takeaways from This Episode →
● GIF keyboards are the latest trends in adding impact to community conversations via Instant Messaging apps.
● Be it iPhones or Android devices, these keyboards are ready to intensify your chats with the most exact expressions.
● From a pool of welcoming choices, you can certainly pick the Filmora GIF creator to create interesting content in the GIF format and add that extra spunk to your normal conversations.