How to Make a GIF With Transparent Background?
An easy yet powerful editor
Numerous effects to choose from
Detailed tutorials provided by the official channel
How to Make a GIF With Transparent Background?
Part 1
Is It Possible to Create a Transparent GIF From Video?
GIFs are a complete infotainment package that keeps you imbibed with requisite information in a rather fun centered way. When it is about editing GIFs, you are free to experiment with limitless creativity. While making GIFs from videos is quite a common edit, something that gains attraction is, turning dull videos into classic, transparent GIFs.
Still wondering on this to be a possibility? Rest assured, because it is certainly a 'Yes'. You can very conveniently create a transparent GIF from your videos without a hustle. All you need to do is just a background shuffle. While you can do this with almost any GIF editing software available across the web, here's how you can take up the process using the Egif video converter tool:
Step 1: Convert a Video to GIF
Using Egif, first of all convert a desired video into GIF. Take caution to manually remove backgrounds from all video frames and save the GIF using .gif or .png file extensions. Don't use .jpg extension; else you will end up losing background transparency.
In case of a solid color GIF background, navigate to Egif's 'Effects Tool' and click on 'Replace Color with Transparency'.
Step 2: Color Selection
Make a desired color selection that you wish to replace with transparent pixels. Select 'White' for a black and white GIF background. In case of color backgrounds, open any suitable picture editor (GIMP, MS Paint, etc.) and choose the hex color code using the 'Color Picker' tool.
This tool however, has compatibility limitations and can replace only a restricted number of color backgrounds, which too should not match the color scheme of foreground objects that you wish to restore in your GIF. If you require partially transparent backgrounds within specific portions of complex animated creations, you can use the 'GIF Maker' tool to selectively split and edit every clip frame, apply the transparency effect and finally merge all such clips together.
Part 2
Can Parts of GIF Be Made Semi-Transparent?
No matter how much disappointing it appears, you can never introduce semi-transparent backgrounds in your GIFs. This is due to the fact that the GIF format has a limitation on pixel appearances. This basically means that you can only have completely opaque or completely transparent GIF backgrounds, strictly permitting nothing in between. Hence, it is a regret to conclude that you can literally never add anti-aliasing effects to your GIF backgrounds.
This may be a little disapproving though, but thanks to revolutions in technology, you can live up to the hope that creating semi-transparent GIFs would not be a forever tussle. You never know when the trick strikes IT engineers, and you may possibly be reading an article on interesting ways of creating semi-transparent GIFs in future!
Part 3
Best Free Transparent GIF Maker Software
Having learnt about the exciting background edit feature to create transparent GIFs, let's have a look through the top rated transparent GIF maker software available across the web and get into a spree of creating classic transparent GIFs that are bound to attract the attention of every viewer!
01
3 Transparent GIF Maker for Windows
When looking for the most suitable transparent GIF maker software for your Windows device, you can conveniently trust the following choices:
● Wondershare Filmora Video Editor
If you are browsing the web for an affordable, quick and visibly smart image and video editor software, Filmora by Wondershare can definitely be a worthy choice for you. Loaded with tons of top class editing features, this software assures you of a professional quality editing experience and is absolutely free to use.
Talk of creating transparent GIFs and this tool makes it a task of few seconds with its exclusive green screen feature. Hold on, that's not over yet! Filmora offers you with a treat of over 300 audio and video effects that are all set to make your creation stand out in the crowd!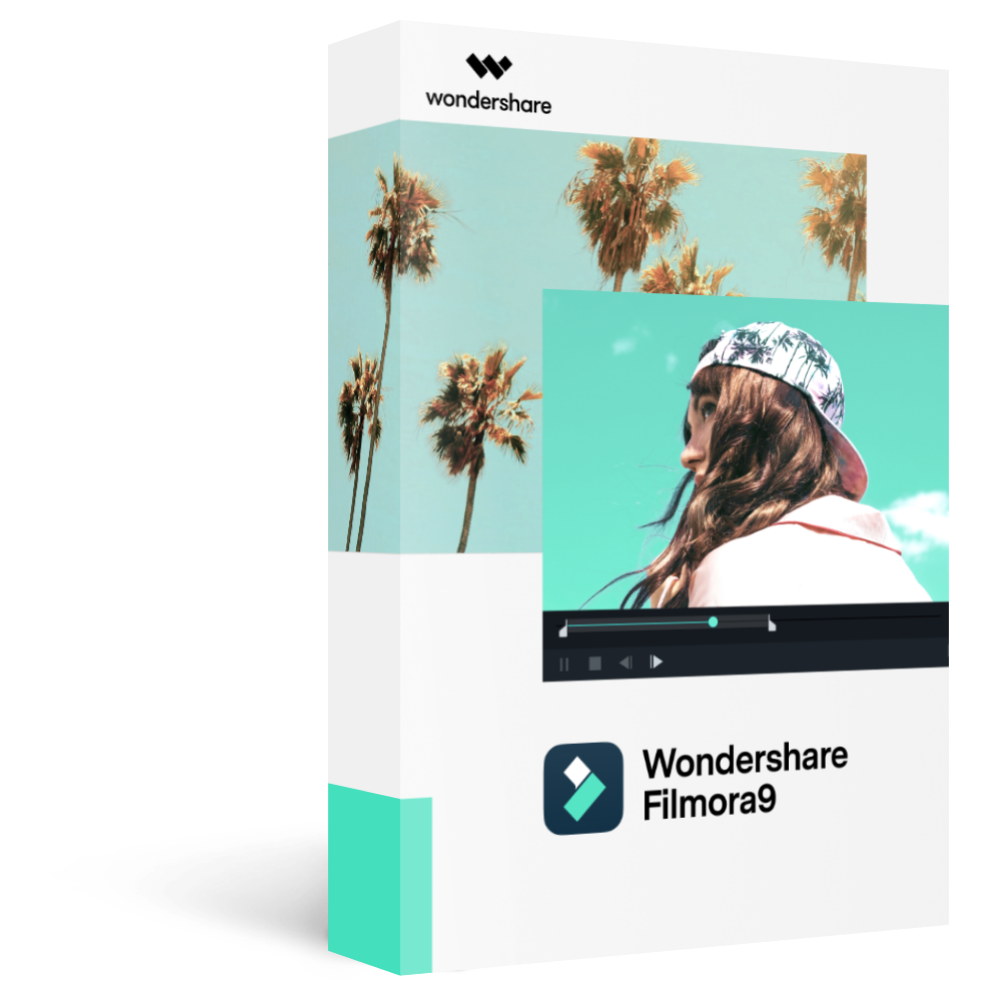 Wondershare Filmora - Best Video Editor for Mac/Windows
5,481,435 people have downloaded it.
Build unique custom animations without breaking a sweat.
Focus on creating epic stories and leave the details to Filmora's auto features.
Start a creative adventure with drag & drop effects and endless possibilities.
Filmora simplifies advanced features to save you time and effort.
Filmora cuts out repetition so you can move on to your next creative breakthrough.
Key Features
● You get to work with possibly the most user cohesive, clean and speedy GIF maker tool with this software.
● It comes with a unique 'Green Screen' feature that changes your GIF background to a transparent one within a blink.
● Fillmora's explicit media gallery allows you to add music and audio to create impactful animated and static GIFs.
● You have the liberty to adjust the size and rate, loop frequency and duration of your GIF frames.
● This software allows you to locally save as well as share the created GIFs with your social media peers.
● RealWorld Paint
This one is quite dependable software for quality image editing. Originally launched as a graphic editing tool, this software is a complete package of top class, professional editing features. Available to you absolutely free of cost, this GIF creator tool gas excellent compatibility for all your Windows supported devices.
Key Features
● Using this tool, you get the liberty to create your own video frames manually for transparent GIFs with a variety of drawing utilities, like, brush, magic wand, shapes, texts, retouch, lasso and many more.
● You can play with an enormous inventory of editing tools to improvise your craft in style. It allows you to cut, trim, resize, flip your GIFs and add beautiful mirrors and borders to them.
● You get to emote and design top quality animated GIFs with effects like, drop shadow, pixelate, unsharp mask, bevel, reduce noise, glow, etc.
● You can further introduce amazing color effects, such as, vignetting correction, watermark, color saturation, colorize, and so on.
● You are allowed to use images saved in your device to create frames for animated GIFs with transparent background.
● The software comes with a unique 'Create Film Strip' feature, which you can use to merge all the existing frames of your animated GIF.
● You can create animated GIFs in PNG and WebP formats.
● You can also create animated and static cursors, icons and images, etc. with this software.
● Chasys Draw IES
This one is a free, Widows compatible, processor suite for graphic editing. The software is packed with quality editing tools and effects that are all set to create elegant animated GIFs with transparent and colored backgrounds. You can however, use its Chasys Draw IES Artist tool to create GIFs with transparent background.
Key Features
● With this software, you are gifted with a long list of drawing tools, like, cloning, healing and paint brushes, snip tool, magic wand, smoother, sharpen, texts and shapes, etc,, that give you the liberty to manually create interesting animated GIF frames.
● It is loaded with prominent editing effects, like, transformation and color adjustment tools that can create catchy animated GIFs.
● The software allows two creation modes for animated GIFs, viz., normal and onion skin.
● You can use locally saved images to design animated GIF frames.
● It is compatible with a variety of image formats, like, PNG, JPEG, ANI, TIFF, PCX, ICO, TGA, etc. to name a few.
● You can even use this software as a file converter, video creator, animated and static icon generator, etc.
● To improve software efficiency, you can add suitable plugins to it.
02
3 Transparent GIF Maker for Mac
If you are more comfortable using Mac devices, you can go for the following transparent GIF maker tools to add that extra glitter to your otherwise basic GIFs:
● Smart GIF Maker
This is free GIF creator software you can use to make transparent animated GIFs on Mac supported devices. With its frame splitter tool, the software makes GIF editing quite easy for you by segmenting your imported video into a number of frames, following which, you are free to experiment with your editing skills.
Key Features
● This GIF maker has a simple and interactive user interface.
● The software allows you to import locally saved images and even select from chaises available on the software interface to create GIFs with transparent background.
● You can manually apply selective effects, such as background color adjustments, eyedropper, etc., to every image frame independently.
● Tools like, drawing resizer, eraser, etc, allow you to create that 'just perfect' frame for your transparent GIF.
● The software also permits you to set requisite time delays and loop frequency for each frame, once you are done with editing them.
● You can further preview your creation before choosing to export it to social media or save it to your device.
● Giphy Capture
This one is also a free, Mac compatible tool which you can use to create transparent animated GIFs. To use this software for making GIFs, you need to create time bounded screen recordings and edit them in the software's editing interface to apply transparent backgrounds.
Key Features
● The software is loaded with tons of smart, professional quality editing features that can make your GIFs shine out in the crowd.
● You are free to play with tools like, text, style and color adjustments, reverse and resize frames rates, etc., to give your GIF the most perfect look.
● You have the liberty to set frame sizes within 640 pixels, shuffle loop styles among reverse, normal and ping-pong and adjust frame rates to high, low or HD.
● The software also allows you to choose from animation styles, like, fade, scale, etc. and caption your GIF.
● Once you are satisfied, you can save your creation locally to your device. However, you need to purchase the software for exporting your work to different platforms.
● This one is a simple GIF creator tool with a clean user interface.
● GIFlash
Like other GIF creator tools mentioned earlier, this is also a free, Mac supported transparent GIF maker software that works well with videos and static images. You can use either of them to make and edit GIFs with this tool. Additionally, it is also an impressive image and video mixing software.
Key Features
● Using this GIF maker, you are allowed to make specific screen selections while converting videos to GIFs.
● You have the liberty to flip or change frame positions and even delete specific frames according to your requirements.
● You can make changes in frame rates, alignments and dimensions.
● You get a unique color inversion feature with tool, in case you are creating GIFs with color backgrounds.
● You are also free to fix the loop frequency and duration of your created GIF.
● This is a quick and convenient tool with simple interface.
● Key Takeaways from This Episode →
● GIFs are already known to fall within the best and quick entertainment sources. These short catchy snippets become more attractive when created with transparent backgrounds.
● Talking of high quality transparent GIF maker tools, the software market offers you a diverse range of choices. Among these, Filmora by Wondershare is certainly a top rated GIF creator, loaded with advanced features for making professional quality GIFs with transparent backgrounds.