Super Tips on Converting Text to MP3
An easy yet powerful editor
Numerous effects to choose from
Detailed tutorials provided by the official channel
Text-to-Speech is an ingenious accessibility invention that has only grown more and more popular as AI has been thrown in the mix — making the converted speech sound more natural than ever!
As requested, in this article, we'll be focusing on the subject of converting text to MP3 format (or, rather, a tangible file that you can use for projects!)
Part 1
What is TTS?
What is Text-to-Speech? Text-to-Speech, also called TTS, as previously mentioned, is an accessibility invention. It was developed to help those with vision impairment or blindness — giving them the ability to have text read to them out loud to them (without requiring someone specifically read it out loud for them.
More recent development in TTS technology has allowed it to grow more useful outside of those parameters, however. Especially seeing as it is now possible to convert text to MP3 with natural voices.
01
Why Use Text to Speech Converter?
Text-to-Speech human voice converters are popular with content creators, and thus, they are the ones who see the most use for them (in the commercial sense). After all, it's easy enough to convert already created content (in the form of text) into an audio file that there's no reason not to! Especially since it means that more people would have access to their content!
02
Benefits of Free Online Text to Speech Readers
The benefit of FREE online text-to-speech human voice converters is exactly because they are free. Getting a live voice actor to convert text to MP3 for you is very expensive — since you're paying not only for the voice-actors hours spent but also the use of the expensive equipment that they use for creating voiceovers.
In that regard, even PAID text-to-speech converters are easier on the budget. Making it the perfect solution for content creators who want to increase the accessibility of their content but do not have the time (to create the voiceovers themselves) or the money (to hire someone else to record it).
03
Features of Text to Mp3 Converter
There are lots of text-to-speech converters out there. And, depending on what you're looking for, you might find yourself longing for extra features later on down the line. That is why, when looking to convert text to MP3 we recommend considering the following:
● Converting Time: How fast does the converter work? Most text-to-speech converters work almost instantaneously! So, if the one you're using currently is slow? It might be best to give it a pass over to the next candidate.
● Sound Quality: You should also test out whether or not the sound quality of the converted text to speech is good.
● Multi-Language Support: Since this is all for the sake of increasing accessibility, you should start thinking about how many languages your converter supports as well. You might not be able to use all of them or even want to. But, that extra function can be helpful for the future.
● Voice-Control Options: Does the converter offers you advanced voice controls? Your average converter usually offers speed and voice options, but you might find that a text-to-speech converter with more advanced options (i.e., tone, pitch, etc. controls) may help you get better quality content in the long run.
Part 2
How to Turn on Text to Speech Converter?
For the next part of this article, we'll be teaching you how to actually get from text to speech (MP3) with the use of a TTS converter. Specifically, a FREEmium text-to-speech converter that you can use when you're still on the trying-out stage! This part will include a tutorial and a short introduction:
01
4 Steps to Use and Convert Text to Speech Online Free Unlimited?
First, for the promised tutorial! Most text-to-human voice converters function much the same way. The main difference usually being on the number of features focused and the limitations imposed (for tools with FREEmium services that impose limits on the FREE version, like the tool we'll be using for our example):
Step 1: Upload Text
First, upload the text that you want to convert into speech!
Most online converters offer a text box that you can use in order to copy & paste the text onto (like in the image below), while others offer an 'upload' feature that you can use to upload text from a document.
Step 2: Adjust Voice Reader!
Next, the main thing that you usually have to worry about is the voice options.
Most TTS converters at least offer the opportunity to choose what voice you want the text to be read in. Some, more advanced solutions, may offer voices in other languages, dialects, accents, etc. as well as voice control options (tone, pitch, etc.)
Step 3: Reader Controls!
Outside of voice options, most text-to-speech converters also offer the ability to control the general outcome of the converted text to speech.
More advanced tools will have multiple options on offer for this, but even the most basic ones at least offer a method for controlling the speed at which the text is read by the voice you've chosen!
Step 4: Convert Text to MP3!
Now is finally the time to convert text to MP3 format! Some TTS readers will not allow for this without you paying the premium price, but most will at least offer a limited MP3 conversion feature (usually one that limits the length of conversion or the quality).
02
What is the Best Free Text to Speech Software?
To finish off this section, we introduce the tool we used for our examples! It's the online text to human voice converter, NaturalReader (URL has been provided below!) You can use this tool either directly or on your desktop (a software version is available.) It is FREEmium software though. That means that, if you want to make use of all of its advanced features, you'll need to pay a price!
Part 3
Useful Tips on Converting Text to MP3
The tutorial in the previous section was really more for the sake of ensuring that you have the basics down and that you are familiar with how these text-to-speech converters usually work. In this next part, we'll be focusing on "super tips"
OR, tips that allow you to generally make the most of these text-to-human voice converters to the fullest!
Tip 1: Use AI Text-to-Speech!
Our first tip is to encourage you to take full advantage of AI text-to-speech functions. Artificial Intelligence allows the converted text to sound much nicer and much more like it was read by an actual human being — which enables you to create a very professional-sounding project without having to hire a voiceover actor/actress.
Tip 2: Language and Regions Settings!
If your content is available in multiple languages and you want to convert all of the different editions of said content, you'll need to find a converter that supports all of those languages. You may also consider looking for regional support as well. For example, for basic English language, most TTS converters usually have "American" voices as well as "British" voices to support different accents despite them using the same text.
Tip 3: Pick an Appropriate Voice!
The voice you choose to read your text is also very important. Some premium text-to-human voice converters offer a great variety to choose from to give you options when it comes to what kind of voice you want to read your content.
Tip 4: Audio Settings!
This is a bit of a rare feature, but some TTS converters will allow you to adjust your audio before it converts your content from text to speech (MP3). Sometimes, this is as simple as allowing you to choose an audio format (as is shown in the image below), other times, it allows you to control the actual sound quality of the finished product.
Tip 5: Adjust Voice Speed!
Earlier, we emphasized the importance of choosing your voice reader carefully! Now, we focus on the subject of speed. Some voices are better when they are slowed down, others are better when sped up. Play around with these settings to see which way is more natural for your chosen voice!
Tip 6: Adjust Voice Pitch
To allow for even more flexibility when it comes to voice style, you'll find that some TTS converters will allow you to adjust voice pitch! This is a helpful feature for when you're looking for that particular voice type, as it will allow you to experiment more with the kind of sound you want your content to be known for.
Tip 7: Voice Effects Options!
Another advanced feature that you might run into (and should definitely take advantage of), is voice effects! This, again, will allow you to fully customize the type of voice that your content is known for. It's also great for when you're aiming for a more natural sound (if you're patient enough in order to take full advantage of it!)
Tip 8: Use Advanced Video Editing!
Our last tip is not on the subject of using a TTS converter itself, but on the tool, you use in order to create your final project! For that, we recommend Wondershare Filmora Video Editor.
Filmora is a content creation tool that will allow you to expand your video editing capabilities with little to no effort. It's highly intuitive and thus incredibly very easy to use — allowing you to create and perfect your content efficiently! It's also, in this case, very good at ensuring that you can make full use of your carefully curated TTS MP3!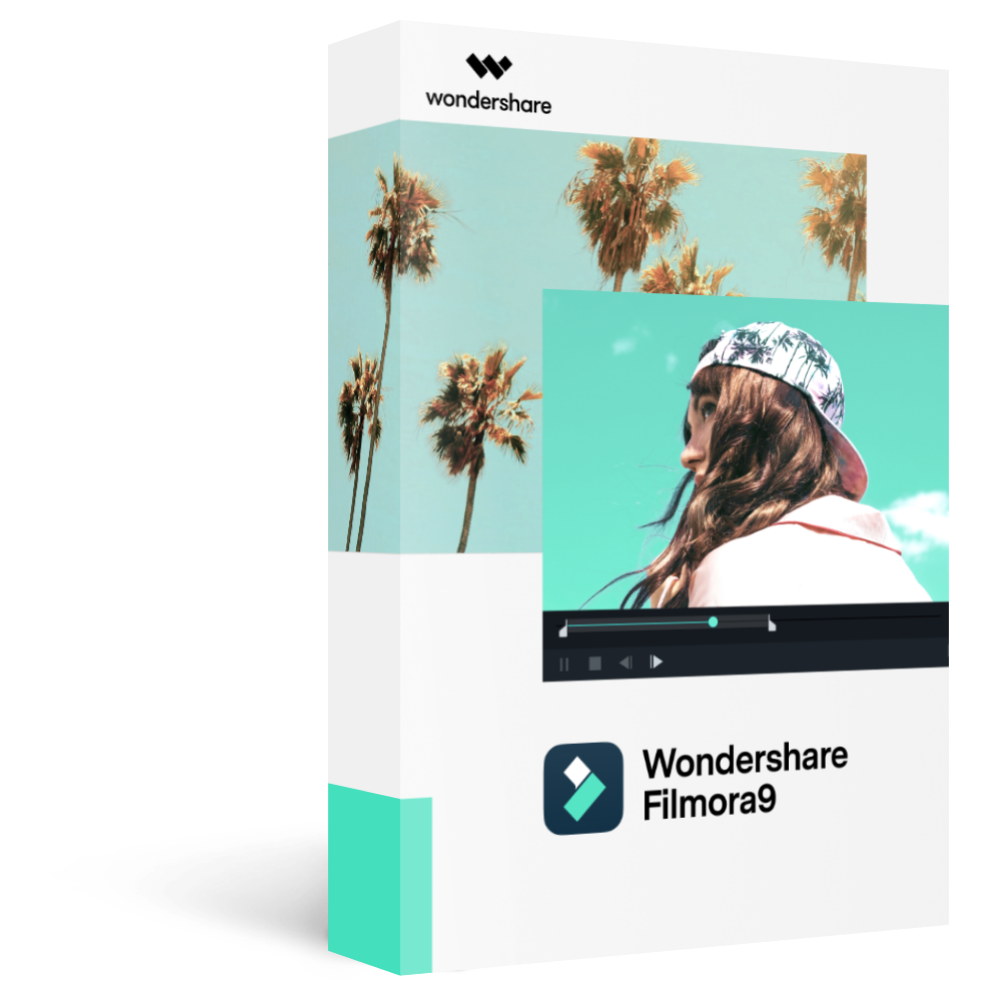 Wondershare Filmora - Best Video Editor for Mac/Windows
5,481,435 people have downloaded it.
Build unique custom animations without breaking a sweat.
Focus on creating epic stories and leave the details to Filmora's auto features.
Start a creative adventure with drag & drop effects and endless possibilities.
Filmora simplifies advanced features to save you time and effort.
Filmora cuts out repetition so you can move on to your next creative breakthrough.
Key Takeaways from This Episode
● Text-to-Speech has only continued to grow popular with content creators as the technology of it improves — allowing for more natural sounding voices and endless customizations.
● Most of these text-to-speech converters work in much the same way. All you need to do is upload the text you want to convert, adjust the voice and sound settings as needed, and you're done!
● Of course, there are some extra little tidbits that you might also want to know in order to enhance your converted text. Our general advice for that is to experiment to the fullest and make sure that you finish everything up with a high-quality video editor like Filmora to ensure that your finished project is as near to perfect as possible!