Ways to Totally Help Your Find Best Flac Converter
An easy yet powerful editor
Numerous effects to choose from
Detailed tutorials provided by the official channel
We have eight recommendations for you below that will allow you to pretty much do whatever you want (i.e., convert FLAC to MP3, convert FLAC to ALAC, convert WAV to FLAC, MP4 to FLAC, FLAC to MP4, M4A to FLAC, WAV to FLAC, and so much more.)
We've even included a handy general tutorial just after this to make sure that you're able to easily make use of your chosen FLAC Converter.
Part 1
How to Convert FLAC to MP3 (Fast & Brilliant Way)
As promised, we'll be starting this off with a general tutorial that you can refer to when using the converters that we've listed below! The tool that we will be using for this step-by-step breakdown is an online FLAC Converter called FreeConvert. We did not include it on our list just to make sure that you have the most options possible, but it definitely deserves a spot of its own, since it is a free FLAC converter as well.
01
Step 1: Open FLAC Converter!
To start things off, you need to either launch (if it's software) or open (a.i., open the website for an online converter) your chosen FLAC Converter.
Once you've got your FLAC Converter all revved up. The first true step is the 'UPLOAD' step. This is when you use the upload features provided to prepare the FLAC audio that you want to convert.
For the tool we use for our example, you can do it in one of two ways:
● Upload Manually: Either from your device, from Dropbox, from Google Drive, or through a URL link.
● Drag-and-Drop: Simply drag and then drop the FLAC audio for conversion.
Here's a link to FreeConvert in case you wanted to try it out for yourself:
02
Step 2: Confirm Output Format!
For our example, we'll be converting from FLAC to MP3. And so, when prompted to choose the desired output format, we choose "MP3"!
(Most converters will have multiple audio file formats and video file formats that you can convert to if you want to do something completely different — as is shown below):
03
Step 3: (Optional) Advanced Settings
Before finishing up, you might want to explore the extra advanced settings offered by your chosen FLAC Converter! Each one will have different features.
FreeConvert, as an example, will allow you to adjust volume, add fade-in, add fade-out, reverse audio, and, even, trim audio before conversion! All you have to do to access these functions is to click the "SETTINGS" icon (pointed out in the image).
04
Step 4: Convert FLAC to MP3
To initiate the actual conversion with FreeConvert, all you really need to do is click the 'Convert to MP3' button. Other FLAC converters, while not the same, should be similar.
05
Step 5: Download Converted FLAC Audio!
Finally, when the conversion has been completed, select the 'Download MP3' button to save your converted audio to your PC! That's it, you're done!
Part 2
8 Best Free FLAC to MP3 Converter
Now on to our list of the best free FLAC Converter options out there. We have eight of them for you to choose from, each unique from the other to make sure that you can find the one that suits your current need or project the most.
Compatibility: Windows & Mac OS
What's New: More Video Editing Solutions!
Rating and Reviews: 5/5
Price: FREEmium
Filmora is the first software on this list of FLAC converter options. As you'll no doubt glean from the screenshot of the UI that we included, this isn't really your average FLAC converter. But that's why we included it! With Filmora Pro, not only will you get the FLAC converting functions that you're looking for, but you'll also get many other features.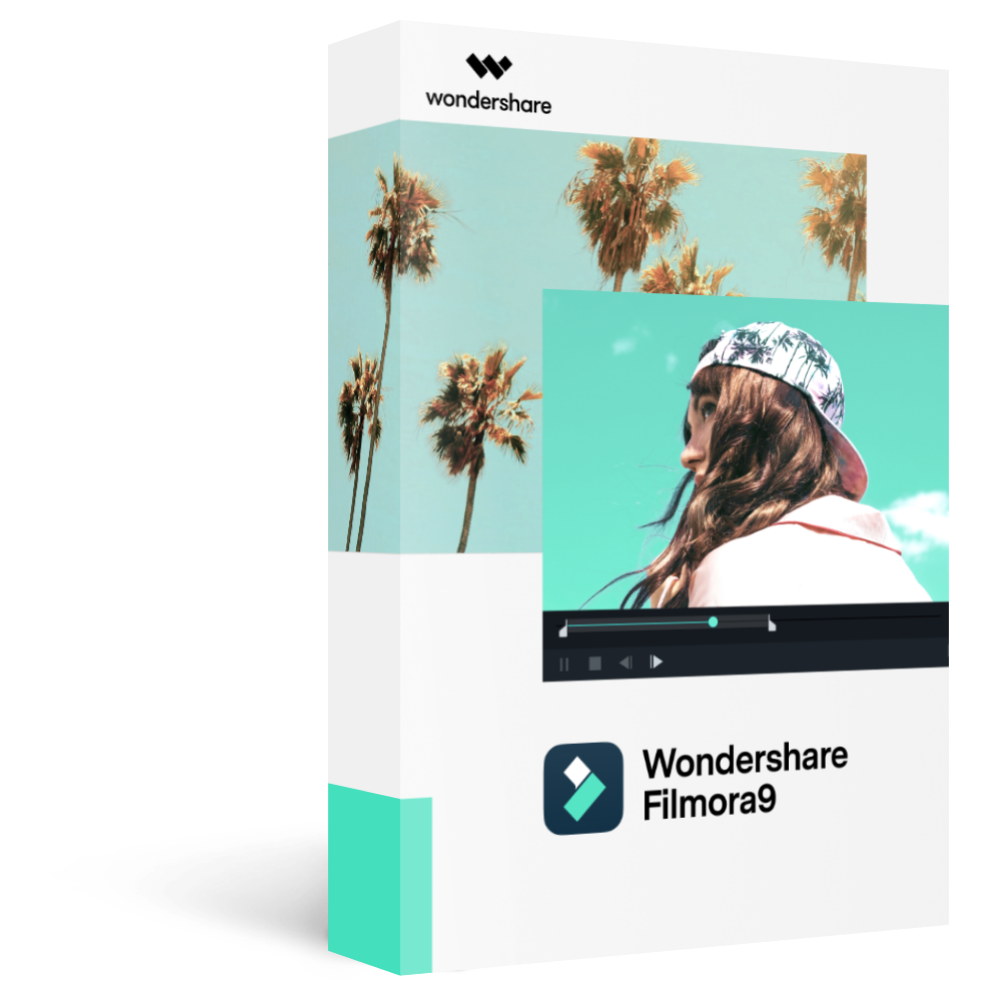 Wondershare Filmora - Best Video Editor for Mac/Windows
5,481,435 people have downloaded it.
Build unique custom animations without breaking a sweat.
Focus on creating epic stories and leave the details to Filmora's auto features.
Start a creative adventure with drag & drop effects and endless possibilities.
Filmora simplifies advanced features to save you time and effort.
Filmora cuts out repetition so you can move on to your next creative breakthrough.
02
UniConverter
Compatibility: Windows & Mac OS
What's New: Extra Toolbox!
Rating and Reviews: 5/5
Price: FREEmium
For this next pick, just to cover our bases, we've chosen Wondershare Uniconverter. As you can guess from the name (and the UI, which we've shared below), this is an incredibly advanced converting tool. In order to match the requirements for this article, it does, of course, support FLAC as both input and output for conversion. But, even more than that, it offers bonus features (i.e., Download, Video Compressor, Video Editor, Content Merger, Screen Converter, etc.)
03
XConvert
Compatibility: Windows & Mac OS + Android & iOS Support
What's New: Google Drive & Dropbox Upload!
Rating and Reviews: 3/5
Price: FREE
With XConvert, we offer a secondary option for those who are looking for a FLAC converter online. This tool, much like FreeConvert, does not require any download or installation process. You can use it directly on your computer, smartphone, or tablet devices. Of course, unlike Filmora Pro or Wondershare UniConverter, it does not have extra bonus functions. But, it is, at the very least, 100% FREE.
04
FLAC MP3 Converter
Compatibility: Mac OS & iOS Support
What's New: High Quality FLAC to MP3 Conversion
Rating and Reviews: 3.5/5
Price: FREEmium
If you're a Mac user and are looking for a quick, FREE solution for FLAC to MP3 conversion, you might want to consider the FLAC MP3 converter, which is available on the app store! This app is not 100% FREE, but you do have the opportunity to use it for general conversion if that's all you need.
05
123Apps
Compatibility: Windows and Mac & iOS and Android Support!
What's New: Track Info Editing Tools!
Rating and Reviews: 3.5/5
Price: FREE
Up next is another online FLAC converter that you can use! One that will allow you to make sure that there is no quality loss! This tool is simply called Audio Converter, and it comes from 123Apps. It works just like any online audio converter — which means that it is FREE and can be accessed on most devices.
06
Audacity
Compatibility: Windows OS
What's New: Advanced Audio Editing Functions!
Rating and Reviews: 4/5
Price: FREE
When one talks about FREE audio editors, the one most frequently discussed is often Audacity! As you can see, the UI for it is pretty old, but it comes with tons of advanced features. Of course, the one that you're probably most concerned about is its converting functions! For that, we can confirm that Audacity will, in fact, allow you to convert from FLAC or convert to FLAC. The process will be different, but it's possible!
07
MediaHuman Audio Converter
Compatibility: Windows & Mac OS
What's New: Audio Editing Functions
Rating and Reviews: 4/5
Price: FREE
When it comes to Mac-prevalent audio converters, MediaHuman is often discussed as well! It is available for Windows, but its interface is best for its Mac version. As you can see from the UI screenshot, it's very clean and easy to use. Allowing you to get your conversions done with no fuss!
08
Freemake Audio Converter
Compatibility: Windows OS
What's New: Advanced Audio Conversion (1000+ file support)
Rating and Reviews: 3.5/5
Price: FREE
The last of the tools on this list, Freemake, is another Windows-only software! Freemake allows you to convert to and from FLAC and offers some bonus editing features (though, notably, not as much as Wondershare's UniConverter, which locks some of its more advanced features for its premium version.)
Key Takeaways from This Episode
● Need a quick and easy way to convert from FLAC to MP3? How about WAV to FLAC? Whether you're converting from or to FLAC, this article has made sure to give you options!
● Most FLAC converters, you'll find, work much the same way (demonstrated in our tutorial in Part 1!)
● But, despite the similarities, there are multiple unique methods of converting from and to FLAC format that you can use! Hopefully, you'll be able to find one that suits your project from the list that we provided in Part 2!)