Your Number 1 Tip to Resize social media Vertical Video Ratio
An easy yet powerful editor
Numerous effects to choose from
Detailed tutorials provided by the official channel
With more and more content being designed for phones, vertical videos are widely used now.
If you too have recorded videos for posting on your social media sites, resize them in vertical video ratio and to get the right size, take help of a video ratio calculator.
Part 1
Benefits of Square and Vertical Videos
● What is Square Video & Vertical Video?
A Square Video is the one that has the same width and height while a vertical video is taller than it is wide. A vertical video or a square video is presented in the form of a landscape. A square video has an aspect ratio of 1:1 while a vertical video has an aspect ratio of 9:16.So, in a vertical video, the horizontal video size is less than its vertical size.
● Why Vertical Video is Dominating
It would not be wrong to say that the world has taken a mobile route and with this, the dominance of vertical videos can be seen. As per the studies it has been found that around 75% of the video playback across the globe are from mobile phones and around 94% of the time, the phones are held vertically. These figures completely state the need for the hour-vertical videos.
With users holding their mobile phones vertically the majority of the time, the dominance of the vertical videos is no surprise.
● Benefits of Square and Vertical Videos
There are several benefits of having square and vertical videos. These videos are specifically
designed for mobile phones and thus they can be easily posted on multiple social media sites without any need for change or editing. Other benefits of using vertical videos are their ease of recording through a mobile phone. Vertical videos are beneficial even for the advertisers and promoters as they help them reach more audiences and prospective customers through social media sites and other sites.
Part 2
How Vertical Videos Are Displayed
Vertical videos are majorly displayed on mobile devices as smartphones are used vertically most of the time. The width of these videos is less as compared to their height and this makes them appear fit on the smartphone's screen. Moreover, using the screen aspect ratio calculator, you can further decide upon the aspect ratio depending on the size of the device screen on which video has to be played.
Part 3
What's the Best Tip to Resize social media Vertical Video Ratio?
Listed below are the tips for resizing the social media vertical video ratio.
● Learn about the Aspect Ratios
A vertical video is taller than it is wide. Thus, any video that is taller than the 1:1 aspect ratio will be termed a vertical video. The commonly used aspect ratio is 9:16 that uses the complete vertical screen. So, to capture a vertical video, use the camera in portrait mode or edit it as per the vertical aspect ratio. There are also TV aspect ratio calculator tools that can be used for the task.
● Screen splitting
Multiple clips that are horizontal can be placed at the top of each other for a vertical frame as it is tall. The stacking can be done for the related clips or to make them appear as one. Place the clips creatively using patterns or lines.
● Filling the vertical space
If needed, you can creatively fill the vertical space when the shot is not a close one. One of the ideas is by raising the camera of your phone high and then moving it down that will give a deep frame. You can also fill up the vertical space below.
● Side-to-side fast movements must be avoided
Since the width area in the vertical videos is less, it is also better to avoid the fast side-to-side movement as it will create a shaky and blurry effect.
● Make use of text and graphics
To complement videos, using text and graphics is a good option. Use the vertical space smartly and include text, stickers, graphics, and other content for enhancing the video and its meaning.
● Grab attention
It is important for the videos on the social media sites to instantly catch the attention of the viewers, else they will move on to the next one. So, ensure that your vertical videos are eye-catchy and interesting with bright colors, looping animations, GIFs, and other content that is likely to hook up the viewers.
● Rule of Thirds
As per the photography rule of thirds, the main subject is not to be placed at the center and instead it the entire frame is divided into thirds using imaginary horizontal and vertical lines. The subject should be placed on these lines or where the lines meet. Use the guide grid on your phone's camera to use this rule.
● Using a professional video editing software
If you have a video that is already recorded, you can enhance its looks and appearance using good video editing software and one such recommended tool is Wondershare Filmora Video Editor. The software is compatible with Windows and Mac and allows you to create stunning videos in just a few clicks that can be posted on several social media sites.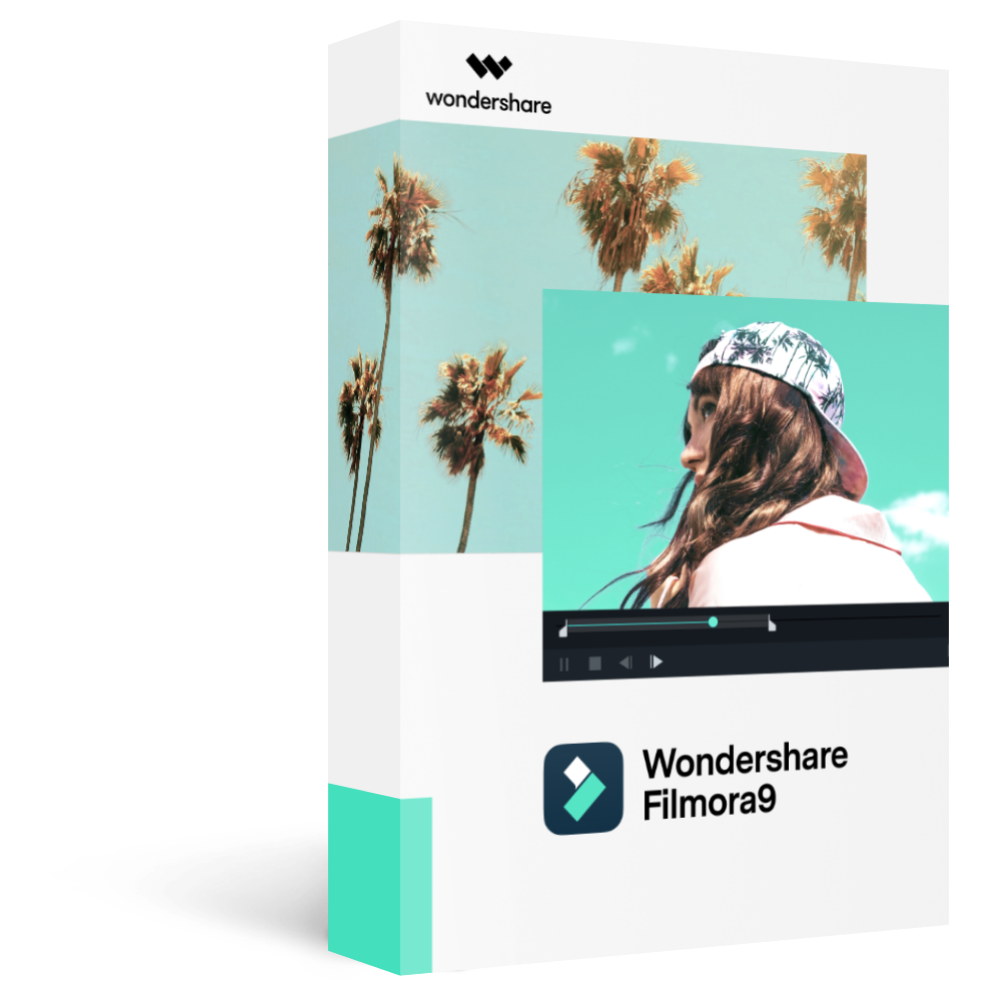 Wondershare Filmora - Best Video Editor for Mac/Windows
5,481,435 people have downloaded it.
Build unique custom animations without breaking a sweat.
Focus on creating epic stories and leave the details to Filmora's auto features.
Start a creative adventure with drag & drop effects and endless possibilities.
Filmora simplifies advanced features to save you time and effort.
Filmora cuts out repetition so you can move on to your next creative breakthrough.
Using this versatile software you can add animations, motion tracking, zooming function, masking, text, and titles. Features like auto-correction, control settings, color wheels, noise reduction, audio sync, audio compression, and others are also supported.
Key Takeaways from This Episode
● With the majority of the video content being viewed on mobile phones, vertical videos have dominated the market.
● Vertical videos can be easily posted on several social media sites and other platforms without any tweaking from your phone.
● Several tips will help you to create a good vertical video for social media and using professional software like Wondershare Filmora is one of them.