How to Make Discord Logo GIF
An easy yet powerful editor
Numerous effects to choose from
Detailed tutorials provided by the official channel
The craze to get a personalized Discord animated icon is increasing with time. As it can deliver your favorite vibe to you and your friends, it's exciting. Moreover, there are so many options in logos to choose from.
But what if you want a Discord GIF icon for your account? Maybe you've seen your friends using it and it's stunning, isn't it? That's why this article is containing all the latest and easiest tricks to make the desired GIF icons Discord. Get the three best ways to make your own Discord logo. And let your friends ask you for the secret.
Part 1
Why Discord GIF Become Popular Recently?
Think of one online entertainment that Discord is not serving right now. It's hard to get one in mind. From chatting with friends to watching a movie together, from listening to music to playing together, all the entertainment is under a roof. And who doesn't want the best appearance on such an engaging platform?
On the other hand, animated icons Discord is immensely popular as they can replicate your expression and mood as you want. Normal profile pictures are back-dated now as these GIFs can make the profile more interesting. You can pick any character or Discord animated icon as per your wish. Moreover, many of these are for free. While using these GIFs on multiple online chatting platforms, users can express their exact thoughts behind a message or reaction. Similarly, by using Discord icons GIFs, people can make their profile more lively and personalized.
Not sure of using GIFs? Imagine your Discord profile with your favorite anime character or a suitable clip. On some social media platforms, we need to be formal out of the profession. But on Discord, you can chill, so your profile. So, why not give it a try?
If you're here to know the quick guide to set your Discord logo GIF or if you're facing any error while setting the logo, this article will help you in no time.
Part 2
How to Make an Animated Discord Logo Icon (Free Template)
If you have already decided what will be the type of GIF icon Discord you want, that's great. Otherwise, decide whether you need something funny or relaxed or it depends on a brand. This decision would help you to pick the template. Similarly, you can make the best Discord GIF icon with the following steps.
● To make a GIF with your choice, use this tool and click on "Edit this template". This will let you make a customized GIF from any video from your personal collection or download from the Internet.
● In the next step, you have to choose the template size from the right-hand side of the window. You can keep to the custom 512x512 size as well.
● Now, on the topmost bar in the window, you can find an option named "Upload". Click on this option to upload the video from where you want to make your Discord icon GIF.
● You can upload the video from the gallery or drag-and-drop to the uploader window. You can also get videos from Google Drive.
● Now, as the video gets uploaded, you need to edit within the edit window. You can set the frame, time, and size from the tools highlighted in the image.
● Now, from the top-right side of the window, get the "Export Video" button. Click on the green arrow beside the button to get a drop-down list. From there click on the "Export as GIF" button to save your Discord icon GIF.
● You can check the download status from the next window.
● To save the recent GIF, click on "Download". It will take some seconds to get saved to your system.
● Now, open Discord in your system and right-click on your "Server" icon from the left-hand side of the window. As a drop-down menu appears, select "Server Settings" followed by "Overview".
● A new window will be opened with the existing profile picture of the server. To add the GIF icon Discord, click on "Upload Image".
● From the location where you've saved the GIF, select it. Then, click on "Apply" to upload the GIF icon to the server profile.
● When uploading is completed, click on the green button named "Save Changes" to save the GIF icons Discord. Make sure that your GIF file size is less than 10.24 MB. Otherwise, you cannot save the GIF and have to resize it again.
Part 3
How to Get Animated Discord PFP
To set an exciting avatar in your Discord profile, you need to go through the following quick steps. Firstly, note that you need to have Discord Nitro to set a Discord logo GIF in your user profile. Without Nitro, GIF cannot be used as a PFP. Get all the answers for how to use Discord Nitro or how to get animated Discord PFP here.
● Open Discord and from the bottom-left side panel, click on the "Gear" icon that is the "User Settings". It will present beside your user name on the "Home" window itself.
● As the new window gets opened, go to "Discord Nitro" under "Payment Settings".
● If you don't have activated Nitro, then click on "Subscribe" to get a suitable subscription to initiate animated icons Discord for your profile.
● Then, you'll be redirected to the subscription options. Choose "Monthly" or "Yearly" subscription and to confirm it, click "Select". If you choose the yearly plan, you'll get an additional 16% off.
● As Discord Nitro is activated after payment and agreeing to the terms and conditions, you can see a pop-up window. Click on "Sweet" to get started.
● To set your profile avatar with GIF icon Discord, you need some GIFs downloaded to your system. So, make your GIF according to the last technique we mentioned. Or you can search for GIFs on the Internet like Giphy", "Tenor", or "Gfycat". Save the GIFs as images to the system.
● Go the the "Gear" icon like the 1st step and open "User Settings". Then, Go to the second option under user settings, "User Profile". In this window, you can find a blue button named "Change Avatar". Click on this button to set the Discord icon GIF.
● Now, you need to find the desired GIF from the "File Explorer" opened. Go to the folder where you saved the GIF file. Then, select it and click on "Open".
● You can edit the frame of your Discord animated icons in the "edit image' pop-up window. Then, click on "Apply" to set it finally. If you don't want to edit the size, click on "Skip" to save the GIF as your profile picture on Discord.
● Check your profile picture now and match it with your expectations. Then click on "Save Changes" to save the icon. If you want some changes, click on "Change Avatar" and select any GIF from the saved discord icons GIF from the file explorer.
Part 4
How to Make Your Discord PFP a GIF on Wondershare Filmora
Wondershare Filmora Video Editor is the latest software where you can create a GIF easily to set as a discord GIF icon. Instead of using the same, existing GIFs, you can make your own now. It will help you to make a unique impression and be satisfied with your personalized account. Moreover, this software is just 4 KB in storage size. So, instan5 download and installation is not a problem at all.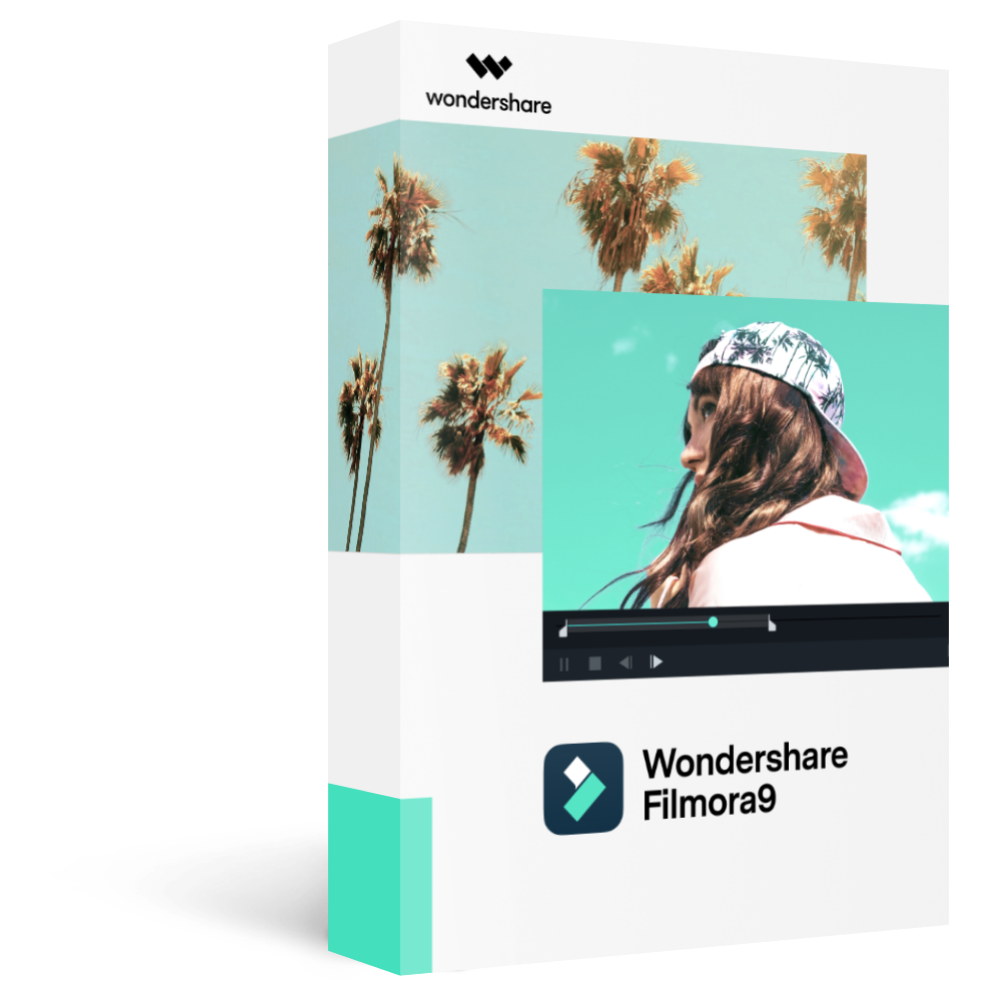 Wondershare Filmora - Best Video Editor for Mac/Windows
5,481,435 people have downloaded it.
Build unique custom animations without breaking a sweat.
Focus on creating epic stories and leave the details to Filmora's auto features.
Start a creative adventure with drag & drop effects and endless possibilities.
Filmora simplifies advanced features to save you time and effort.
Filmora cuts out repetition so you can move on to your next creative breakthrough.
Let's go through the steps to understand the procedure to make GIF icons discord on Wondershare Filmora.
● Download and Install Wondershare Filmora in your system. It won't take more than 10 minutes for the complete installation process. This software is available for both Windows and Mac OS.
● You can observe the installation status on your screen.
● As the installation is done, click on "Start Now" to open the software on the computer. A new black window will be opened on the screen.
● Click on the "Import Media Files Here" section to select an editable video file or a collection of photos to make the GIF.
● As you select the desired video or images to make a discord animated icon from, you can find plenty of editing tools in the bottom section of the window. You can "crop", "edit", change the "duration" or apply "chroma-key" to the selected file. You can observe the respective changes on the right-hand side of the window.
● When you complete the editing process, move to the right-hand section to play the GIF with the triangular-shaped button. It will give you a preview of your edited GIF for discord.
● If you want to add text to your GIF to make it more interactive, it's possible with Wondershare Filmora. Firstly, select the "T" button or "Title" option from the menubar in the window. There'll be multiple title templates available. Choose any one of them and click on the green "Down arrow" on the template.
● The template will be loaded and then you can click on the small, green "+" button on the selected template to add it to your GIF. Now, click on the GIF frame to edit the text. Then click on "OK".
● Now, save the discord icon GIF with a proper gif extension and then upload it as your profile picture.
● Ending Thoughts →
● This article includes three different ways to make discord icons GIF easily to make a customized avatar.
● There's no need to stick to the old profile picture in your discord account.
● With these quick and easy steps, creating and setting a GIF as a profile icon would be very easy.