6 Instant mp4 to GIF Online Tools
An easy yet powerful editor
Numerous effects to choose from
Detailed tutorials provided by the official channel
Content creation has become easier than before with the popularity of mp4 to gif online. GIFs help to create compelling and engaging content in every industry. They can also be used in all sorts of ways, from adding animation to your designs to visually communicating information.
Moreover, if you don't want to include videos and are interested in giving a good laugh dose to your audience, GIFs are the solution.
They are being used heavily today by content creators, marketing experts, and digital marketing agencies. However, they are not easily available in the way you want. So, you may have to convert mp4 to gif online. Fortunately, a number of tools are available for MP4 to GIF conversion that we are going to share here.
Part 1
6 Online Tools for Converting an MP4 to a GIF
01
Any GIF Animator
Any GIF Animator is a popular choice for content creators when making GIFs. Its simple interface helps in turning video files of any format into attractive GIFs. Even those who have no technical idea of video editing can use this software easily. You can even import media files from optical storage devices using this mp4 to gif online platform.
Key Features
● Best for those without a technical background
● Comes with an animation wizard and a built-in image editor
● Quickly add effects or customize your GIF the way you want
● Get access to some advanced features like text overlays, resolution effects, and more
● It is possible to make adjustments to frame rate, width, height, and more in a GIF
● Convert a Youtube video to a GIF as well
Supported Platforms: Windows
02
Adobe Creative Cloud Express
Adobe Creative Cloud Express is the simplest and quickest way to convert an MP4 to GIF. The users have to drag and drop the file and wait for the magic to happen. It has been powered by adobe premiere pro. The only requirement is there to sign up and then you get access to a plethora of creative tools.
Key Features
● Drag and Drop Feature Available
● Download the Converted file in your desired size and quality
● Simple and effective
Supported Platforms: All
03
Instagriffer
Instagriffer is widely used for extracting GIFs from YouTube videos, Netflix shows, and more. It assists you in capturing your favorite moments from the screen in GIF format for free. There is no need to worry about watermarks because it doesn't add them to the output.
Key Features
● You can add text, filters, loops, and more
● A plethora of customizable text and logos
● Decide the starting and ending time of a GIF
Supported Platforms: Windows & Mac
04
Cute GIF to Video Converter
It allows you to add various animation effects during GIF processing. Apart from that, the users get the privilege of sharing GIFs on other networks. You can also extract a clip from a video and create a GIF out of it with this online tool. What makes this tool so demanding is the interface, where all the app segments are shown in one frame.
Key Features
● Navigating through the interface is easier than you can imagine
● Compatible with the batch conversion
● Supports numerous file types, including audio
● Supported Platforms: Windows
05
Ezgif
Ezgif offers flexible options to convert online mp4 to gif. Either you can upload a file from your computer or paste a video URL to make a GIF. But the maximum file size should not exceed 100 MB. You can preview the GIF before converting it too.
Key Features
● Can convert transparent videos into animated GIFs
● You can set the width, height, and other elements before saving your GIF.
● It lets you choose the frame rate at your convenience
Platforms Supported: All
06
Zamzar
Do you want to convert an endless number of file formats? If so, go ahead to Zamzar. It is powerful enough to convert more than 1100 file formats on the go. Not only does it work as an online mp4 to gif converter, but it also lets you convert a document, image, video, or audio file.
Key Features
● Use the "drag and drop" feature to upload multiple files
● It gives a fast output of heavy media files within 10 minutes
● Simple to use
● Over 1200 file formats are supported
Supported Platforms: All Web Browsers
Part 2
6 Online Tools for Converting GIFs to MP4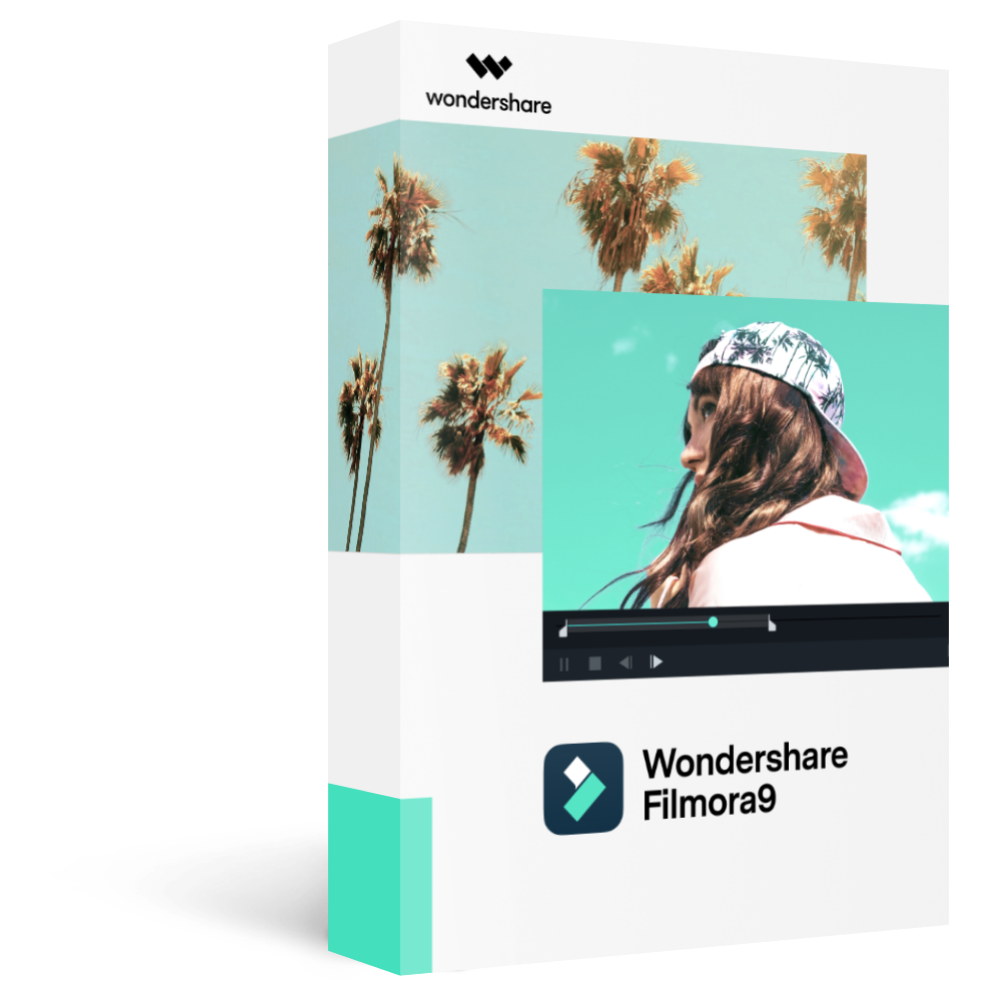 Wondershare Filmora - Best Video Editor for Mac/Windows
5,481,435 people have downloaded it.
Build unique custom animations without breaking a sweat.
Focus on creating epic stories and leave the details to Filmora's auto features.
Start a creative adventure with drag & drop effects and endless possibilities.
Filmora simplifies advanced features to save you time and effort.
Filmora cuts out repetition so you can move on to your next creative breakthrough.
The Wondershare Filmora V11 is a one-stop platform for all of your online mp4 to GIF needs. This tool can deliver you a high-resolution GIF output from an mp4 video. It also allows you to do much more, like video trimming, editing, conversion to different file formats, etc. In addition, the advanced elements added in Filmora can help to create original GIFs.
Key Features
● There is no file size limitation during conversion
● It works with all the major video formats
● Interactive interface
● Fast in processing GIFs from HD videos
Platforms supported: Windows 8 and later, Mac 10.14 and later
02
CloudConvert
CloudConvert is a robust online file conversion platform. It can convert vectors, documents, ebooks, cad, archives, and more kinds of files. It enables you to adjust timing, dimensions, quality, and more. To convert a gif to an mp4 online, you have to upload the file and click on the export option. That's it! Your file will start converting. However, you will only get the first 25 minutes free every day, and thereafter, you will have to pay a charge to convert large files.
Key Features
● Supports 200+ formats.
● Personalized conversion service based on your requirements
● It yields a high quality output at the end.
Platforms Supported: All
03
Converterlite
Converterlite supports batch conversion of audio and video file formats. It can convert GIF files into MP4 format efficiently. It supports all major video formats such as AVI, MPEG, WMV, MOV, FLV, etc. For someone involved in content creation at a broad level, this is a must-use platform.
Key Features
● Available in five different languages
● Based on the powerful FFmpeg project
● Produce high-quality output in a timely manner
● This is best for social media content creators, meme makers, and marketers
Platforms supported: Windows XP, Vista, and 7
04
GIFtoMP4
As the name implies, it simplifies gif to mp4 online conversion. The maximum number of GIFs it can convert to MP4 is 20. Once the conversion process ends, you can either download the files individually or get them all in zip format. It doesn't keep any data on the site. All the stored data is deleted after an hour.
Key Features
● Use with confidence.
● Quickly convert GIF animations to MP4 videos
● No need to download software
● More than 16 languages to choose from
Platforms Supported: All
05
Thundersoft GIF to Video Converter
It may appear to be one of the most unusual tools for the online GIF to MP4 conversion. Prior to getting the MP4 file, you can add music and many other custom elements to the uploaded GIF. There are many other customization features, which you can only explore after trying out this tool.
Key Features
● A great tool for novice editors and video makers
● It permits batch conversion of GIFs at a single click
● Compatible with the majority of video formats
● Allows you to convert GIF files to image series
Platforms supported: Windows 2000, 2003, XP, Vista, 7, 8, and 10 are all supported platforms
06
Aconvert
Although there are many alternatives for gif to mp4 online conversion, the simplicity of Aconvert attracts all. You have to choose the file that you can upload from your local disk, Google Drive, Dropbox, and more. After that, select the target format and whether you want to change anything or let it be as it is. You can also upload multiple files at once.
Key Features
● Converts audio, video, documents, ebooks, images, and a variety of other file types to audio, video, document, ebook, image, and a variety of other file types
● Batch conversion is supported
● Ensure final conversion without interruption by automatically trying a new server if one fails
Platforms Supported: All
● Key Takeaways from This Episode →
● Nowadays, there are so many tools for making GIFs that it's hard to find the best one. But the six instant mp4 to gif online tools above will accelerate this process. You just have to upload the video and be patient while they work. From our findings, we can come to these conclusions:
● Converting mp4 to gif online and vice versa is easy with a tool.
● Get familiar with the tools for doing your things quickly.
● Wondershare Filmore is the best and most highly recommended one among them.
● Whatever the reason you want to convert an mp4 to GIF online, there are a number of ways to do it. Use this guide to learn the best methods. Read more here.