2022.10.28
Submissions Begin
2022.11.08
Submissions End
2022.11.11
Winners Announced

How to participate
Follow the rules below to share your Halloween makeup or costume on social media,
and we'll choose 4 winners to receive a prize. Show off your creativity without fear and come join the fun!
Step 1
Create photos or videos with
a Halloween costume theme.
Download Filmora
Download Filmora
Download Filmora
Step 2
Show us your Halloween costume or makeup in a video or photo on Facebook, Instagram, Twitter, or Youtube. Add the hashtags
#CelebratewithWondershare #Halloween @Wondershare
.
Step 3
One winner will be selected to receive a $100 Amazon gift card from each of the following categories: The Scariest Costume, The Best Makeup, The Most Creative Costume, and an Environmental Friendly Costume.

Get the Halloween Resource
Lovely pumpkin lights, skeletons, spider webs and ghosts...
Download these exclusive Halloween resources to make your videos more impressive.

How To Create
A Halloween Wow Moment
Halloween DIY Ideas
Idea 1. Bloodshot Eyeballs Treats
Materials:
Jellybeans or dark chocolate, strawberry jam, butter, flavour
Steps:
1. For the most important eyeball part, you can make them with biscuts, dark chocolate or jellybeans.
2. Put a small dab of dark chocolate or jellybeans on oval butter biscuts and swipe some strawberry jam to make a visual bloody effect.
Idea 2. Brownie Spiders
Materials:
Dark and white chocolate, pretzel twists, flavor, butter
Steps:
1. Bake brownies using dark chocolate. That will be the main body of the brownie spiders.
2. Cut the baked brownie into the oval shape of a spider.
3. To make them look like brownie spiders, use white chocolate to make the eyeballs and place a small dab of dark chocolate on it.
4. Use the pretzels twists as the legs of the brownie spider.
Idea 3. White Chocolate Ghosts
Materials:
White and dark chocolate, butter, chocolate sprinkles, wooden skewers
Steps:
1. Melt and mix the white chocolate and butter in the oven.
2. Topping it with a tablespoon and place it on the baking sheet. Swipe downward to take on a ghostly shape.
3. Place a skewer on the ghost.
4. Use the dark chocolate to make the ghost's eyes.
5. Chill the white chocolate ghosts in the refrigerator for at least 30 minutes.
Idea 4. Jelly Worms
Materials:
Crushed oreos, straws, food gelatin, strawberry Jell-O mix
Steps:
1. Mix the strawberry JELL-O mix and gelatin and put it in the boiling water.
2. Stir the mixture with heavy cream.
3. Stand the straws and make sure the ends are sealed.
4. Pour the mixture into the straws and chill them in the refrigerator for 2 hours.
5. Use the hot water to unfreeze the straws quickly and push the jelly worms out of the straws onto a plate of smashed Oreos.
Idea 1. Creative Pumpkin Decorations
Materials:
Pumpkin, witch hats, googly eyes and hot glue
Steps:
1. Googly eyes and witch hats are easy to get online.
2. Choose a right witch hat for the pumpkin, and glue the eyes to make the pumpkin have a look.
Idea 2. Floating Witch Hat
Materials:
Black witch hats, fishing line, needle, LED light sticks
Steps:
1. Make sure where and how many witch hats you want to hang on the ceiling.
2. In each location, attach a command hook to the ceiling.
3. Add fishing line to the witch hats and use a safety pin to connect the fishing line to the LED light stick.
Idea 3. Spooky Paper Spiders
Materials:
Black construction paper, googly eyes, glue or tape, a yellow crayon or yellow paper, a scissor
Steps:
1. Draw the shape of the paper spider's main body and legs and cut them out.
2. Fold the strips for the legs.
3. Use the yellow crayon or the paper to make the spider's eyes.
4. Glue these prepared materials and make a spooky spider.
Idea 4. Mummy Pumpkin
Materials:
Cheesecloth, scissors, glue sticks, pumpkin, black construction paper
Steps:
1. Starting from the bottom of the pumpkin, wrap and glue the white cotton fabric in a circle. Make sure no orange shows through.
2. Use the scissor to separate the layers of cheesecloth where you think the pumpkin's eyes should be.
3. Cut the black construction paper into ovals with scissors and glue them to the reserved cheesecloth in place.
Idea 1. Shrek Halloween Costume
Materials:
Green face paint, Shrek ears, stuff for the costume belly
Steps:
1.You can get Shrek Ears from online shops easily!
2. Paint your face green.
3. Stuff the abdomen with a bulge
Idea 2. Witch Costume
Materials:
Black gown, witch hat, green or white face paint
Steps:
1. Wear a black robe that suits you well.
2. Put on a witch hat.
3. Paint your face green or white to play a traditional evil witch.
Idea 3. Skeleton Costume
Materials:
Black clothing, black and white face paint
Steps:
1. Wear black clothing.
2. Make a skull-like face by drawing with the white face paint and painting your eyes black.
Idea 4. Mummy Costume
Materials:
White cheesecloth or bandages, a jumpsuit
Steps:
Wrap yourself in a circle with white cheesecloth or old bandages while wearing a jumpsuit
How To Make a Halloween DIY Vlog?
Come Up With a Great Idea and Start Your Journey
1. Kick Start Your Halloween Video
In the pre-production part, think about who your target audience is, create Halloween scripts, and recruit an appropriate cast.
2. Hit the Road Now!
When your start to create a horror film, try to create a sense of dread, adding suspense to your film. To make it, you can use a camera at different angles, ominous lightning, ticking sound and loud scary noises. Increase the heart rate of your viewers and takes away their breath with your scaring Halloween video!
Organizing Your Video Materials
1. Putting Your Video Resources in Order
Categorize your video materials, sort them according to the type or function of the material, so that you can quickly find what you need when editing your Halloween video.
2. Check and Fill in the Gaps
Check and fill in the gaps in your video files. Make sure your video editing work can be carried out smoothly.
3. Tip:
Appropriately discard unimportant video materials to improve your video editing efficiency.
Edit Halloween Video & Apply Visual Effects in Filmora
1. Launch Filmora and import Halloween Media Files
2. Add Horrible Sound Effects to Video
You can get some great sound effects from Filmstock or add background music and sound effects from Filmora's built-in Audio Library.
3. Add Cool Halloween Video Effects
Filmora features some cool video effects for creating crispy Halloween video. Please watch the tutorial on the left to view the five filters we have selected, including Sutro, Chromatic aberration, Delay Grab, VCR Distortion, and Baltan, which are ideal for Halloween videos.
We particularly recommend the following exceptional features to you:
Add Some Special Effects to Your Video
Hot Video Effects Recommendation: Unforgettable Special Effects for Your Videos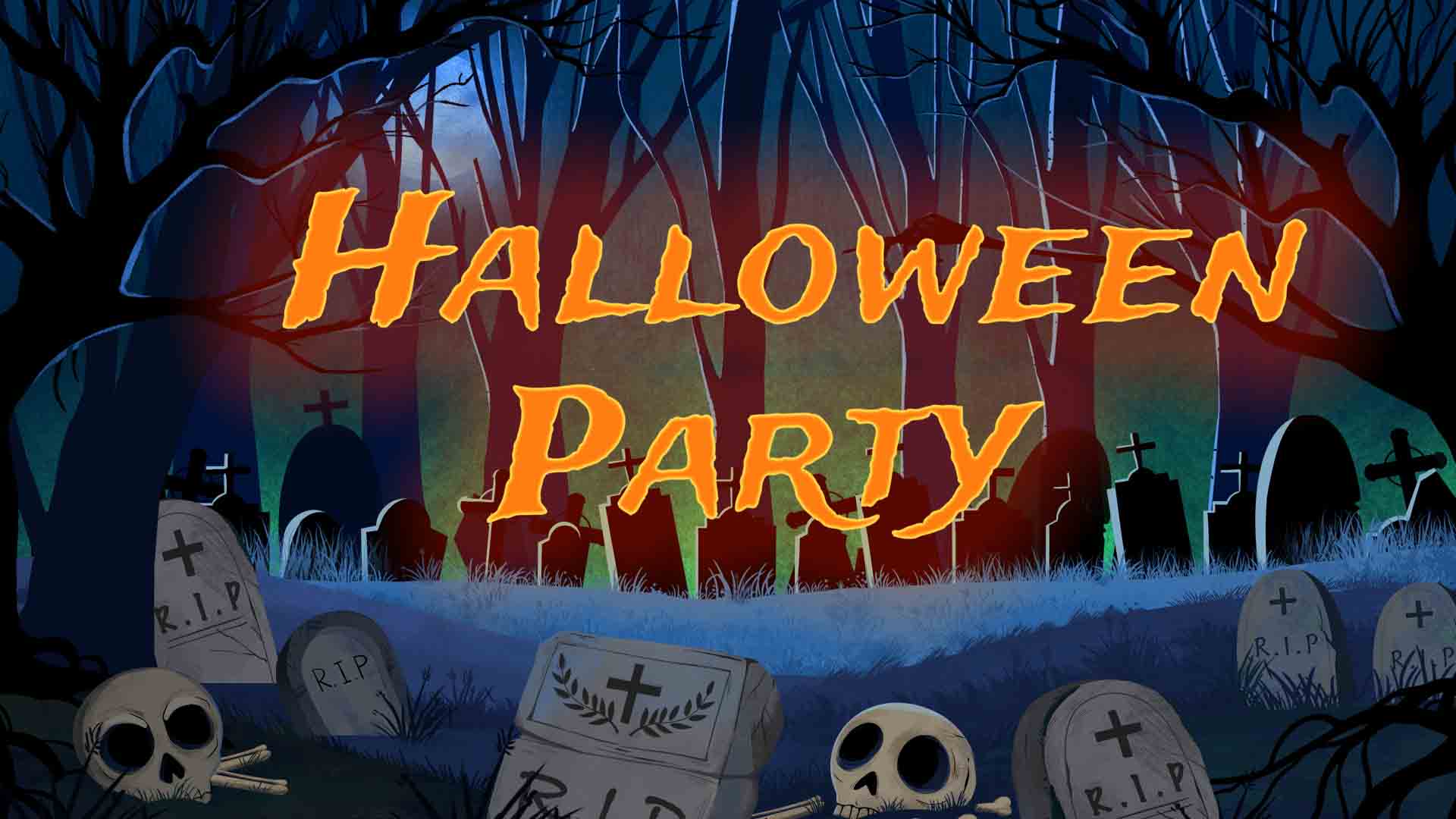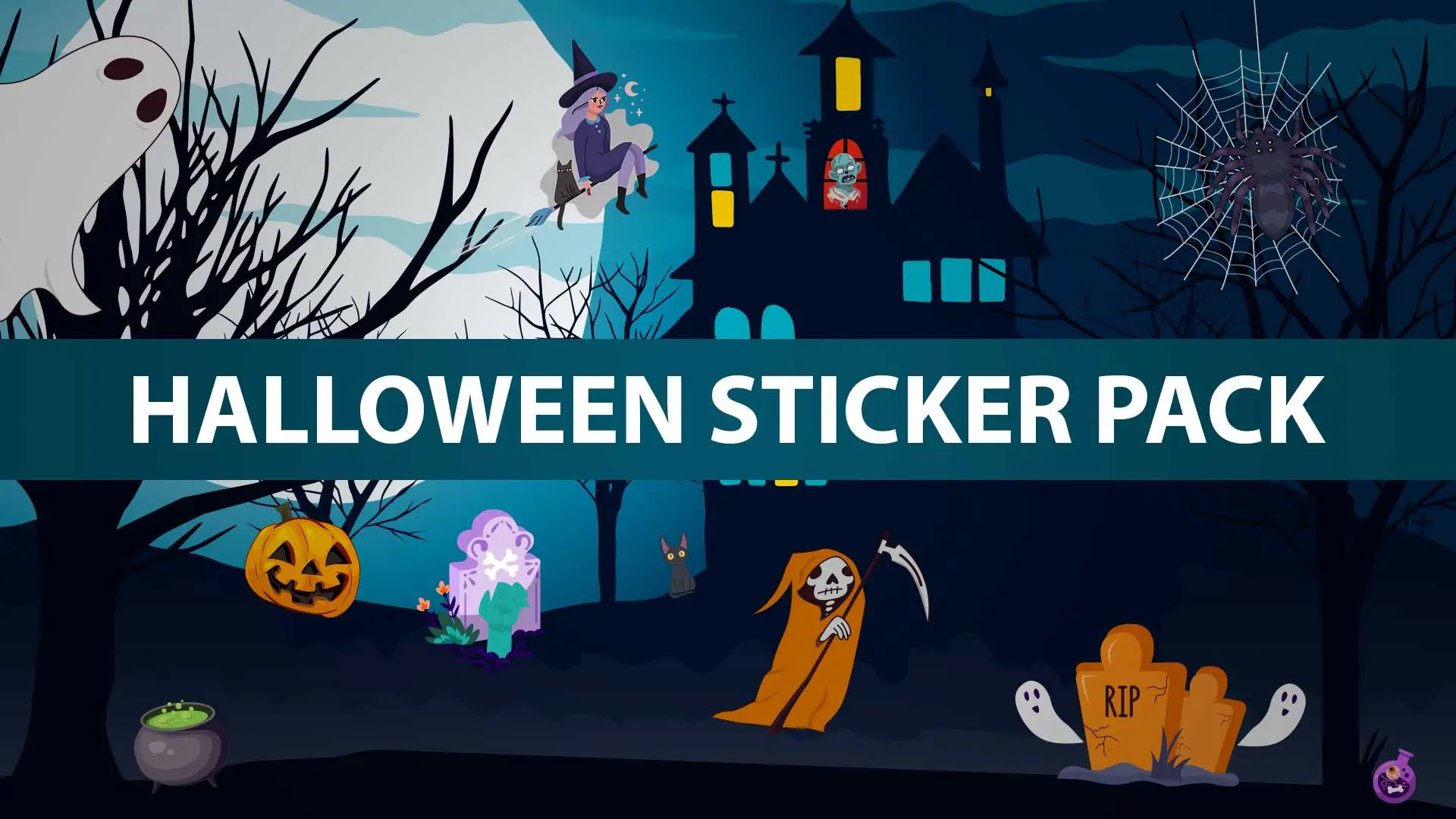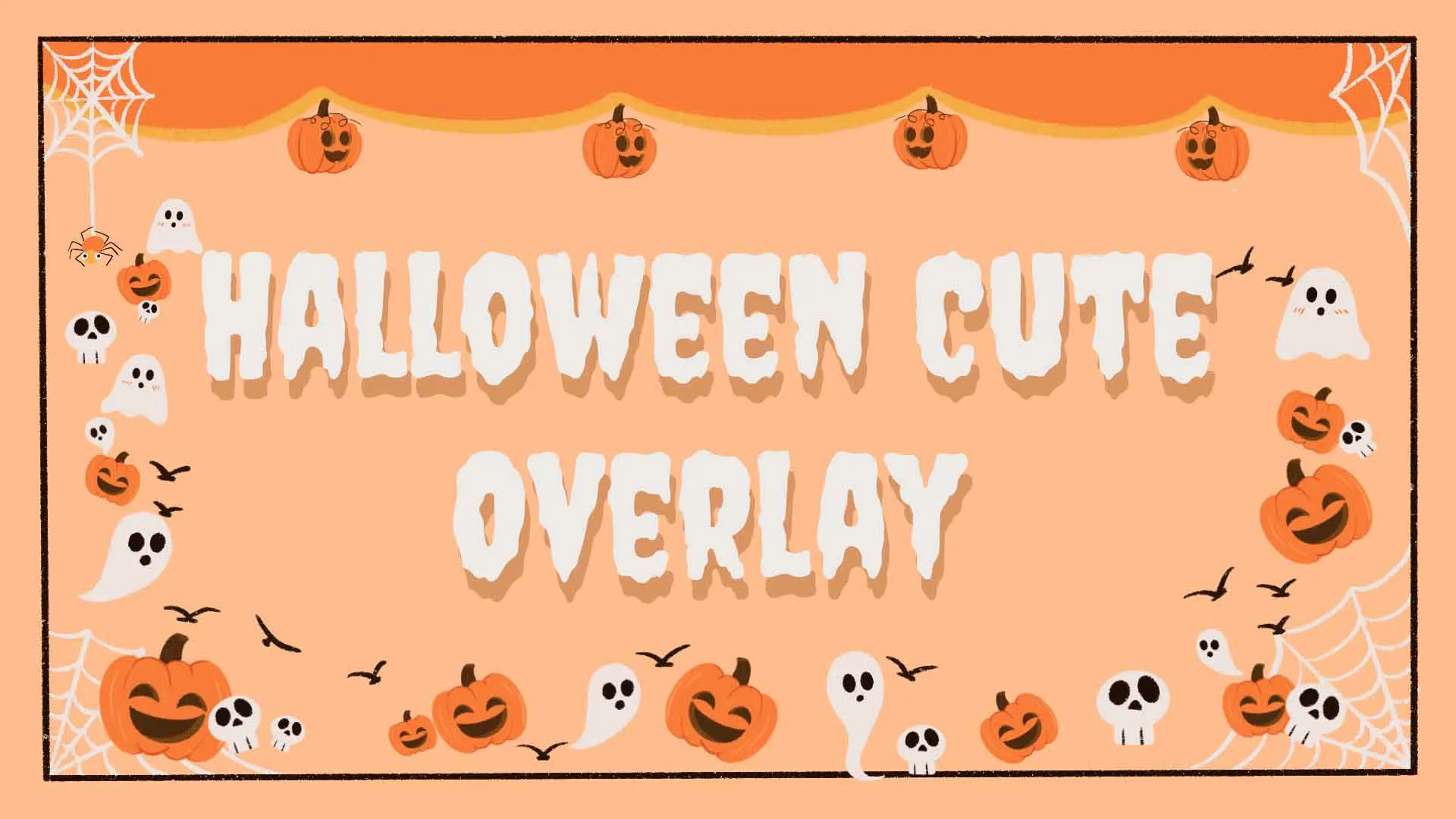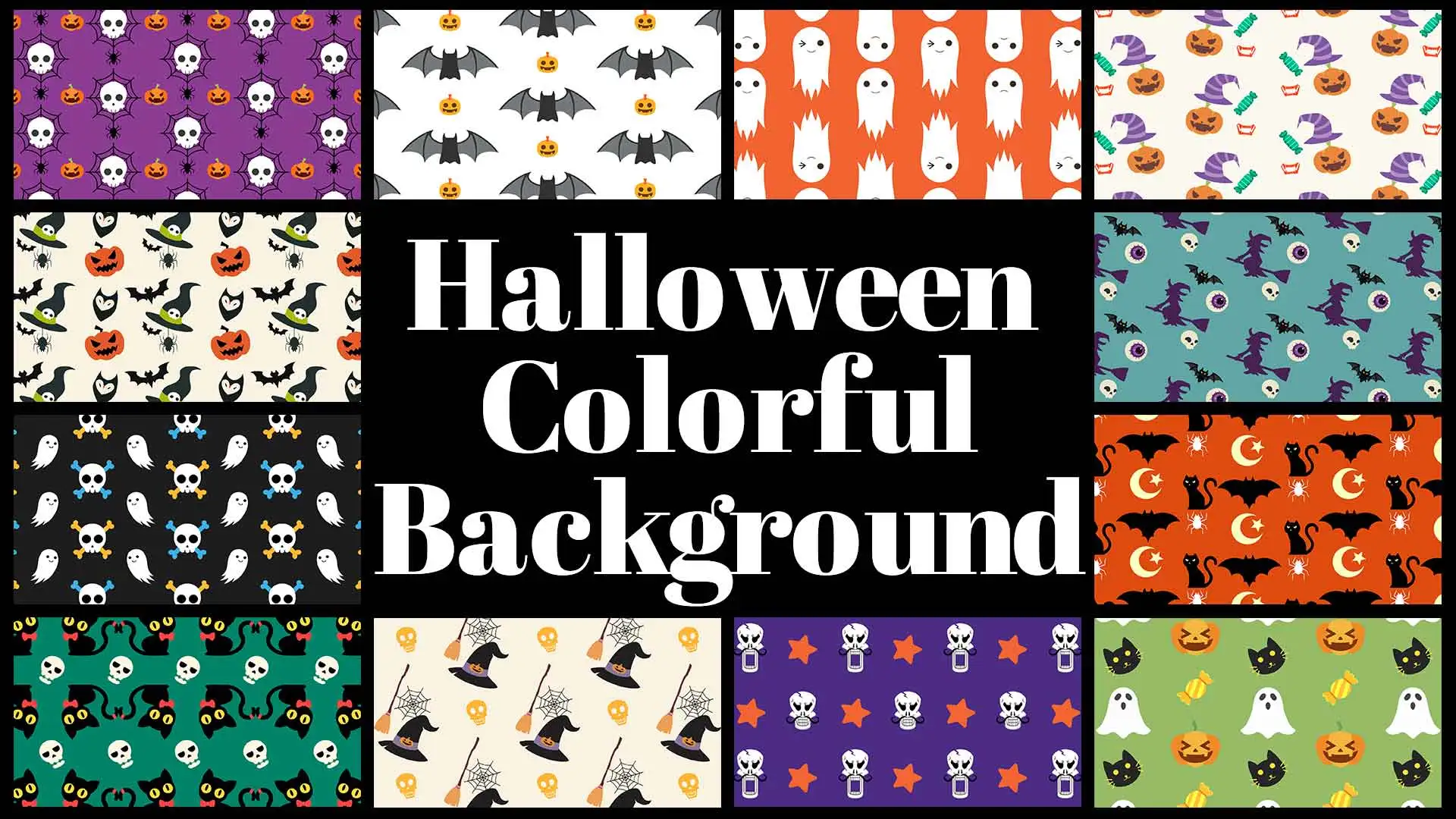 Halloween Colorful Background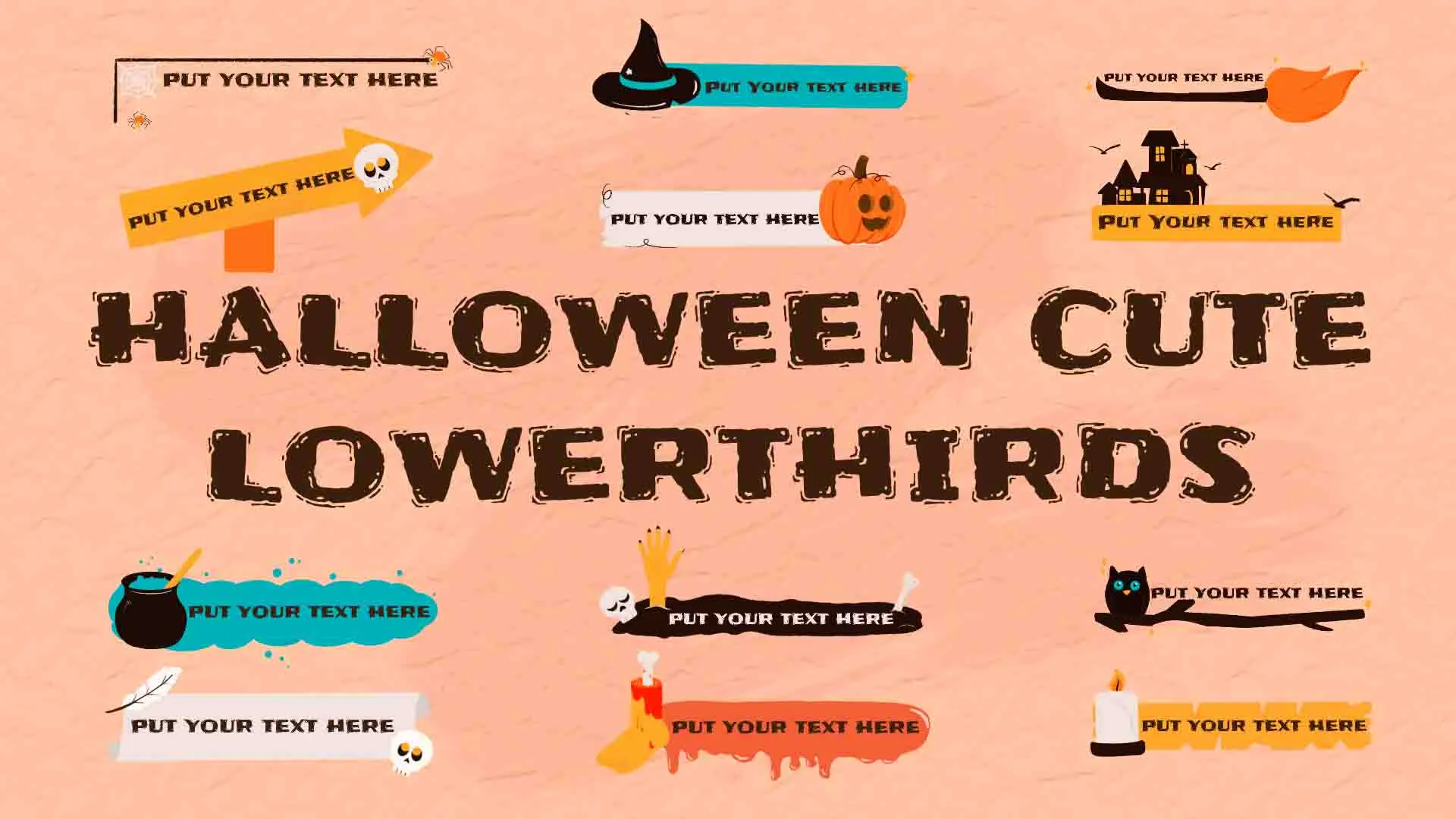 Halloween Cute Lower Thirds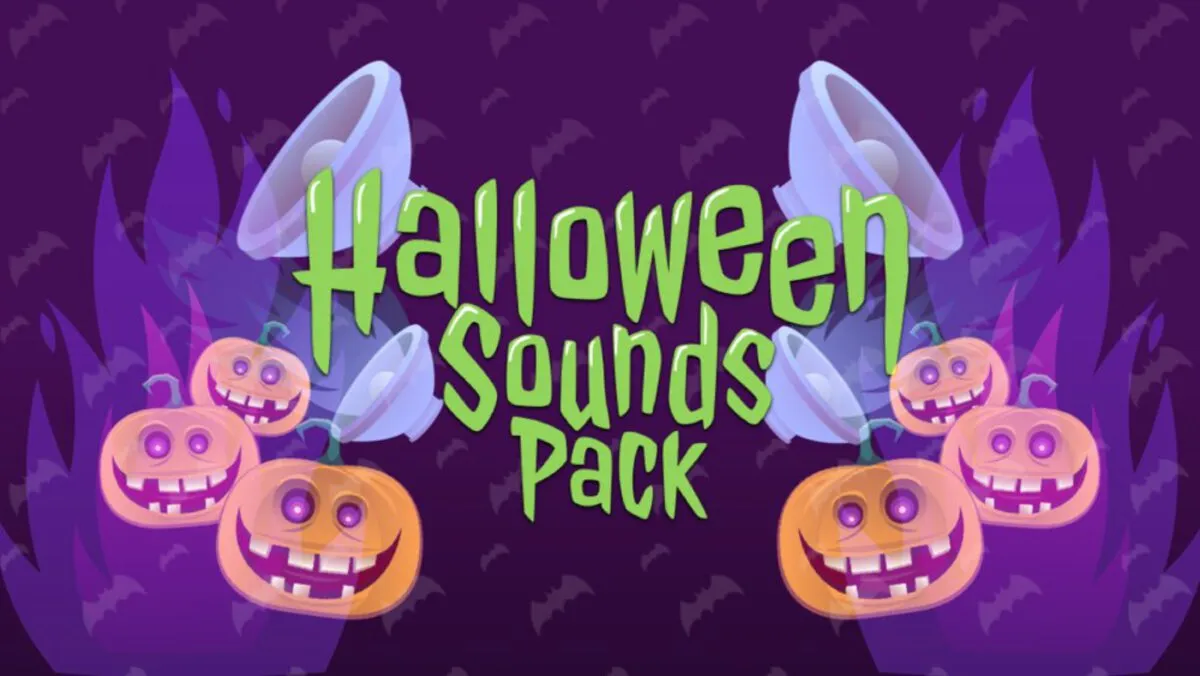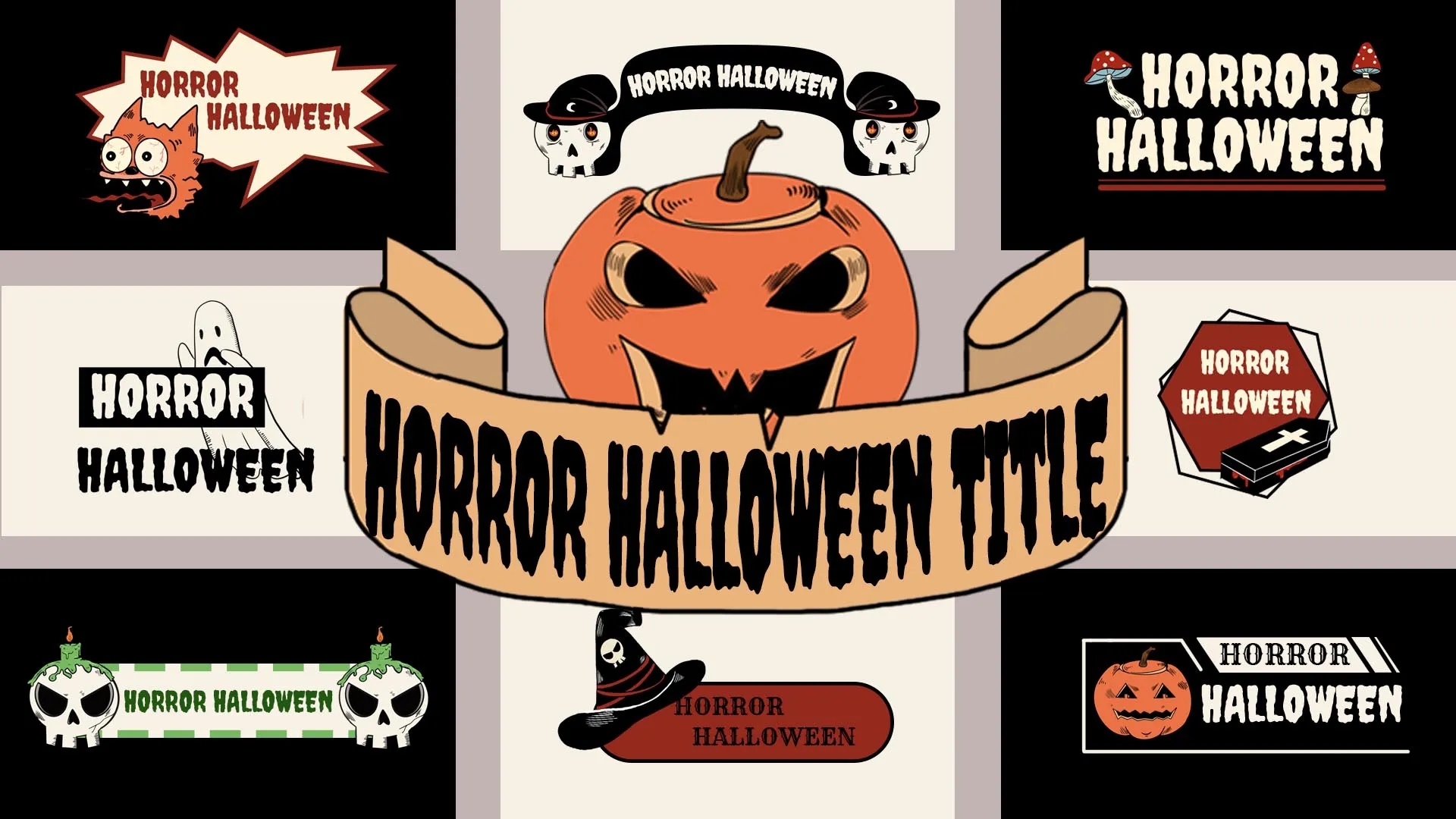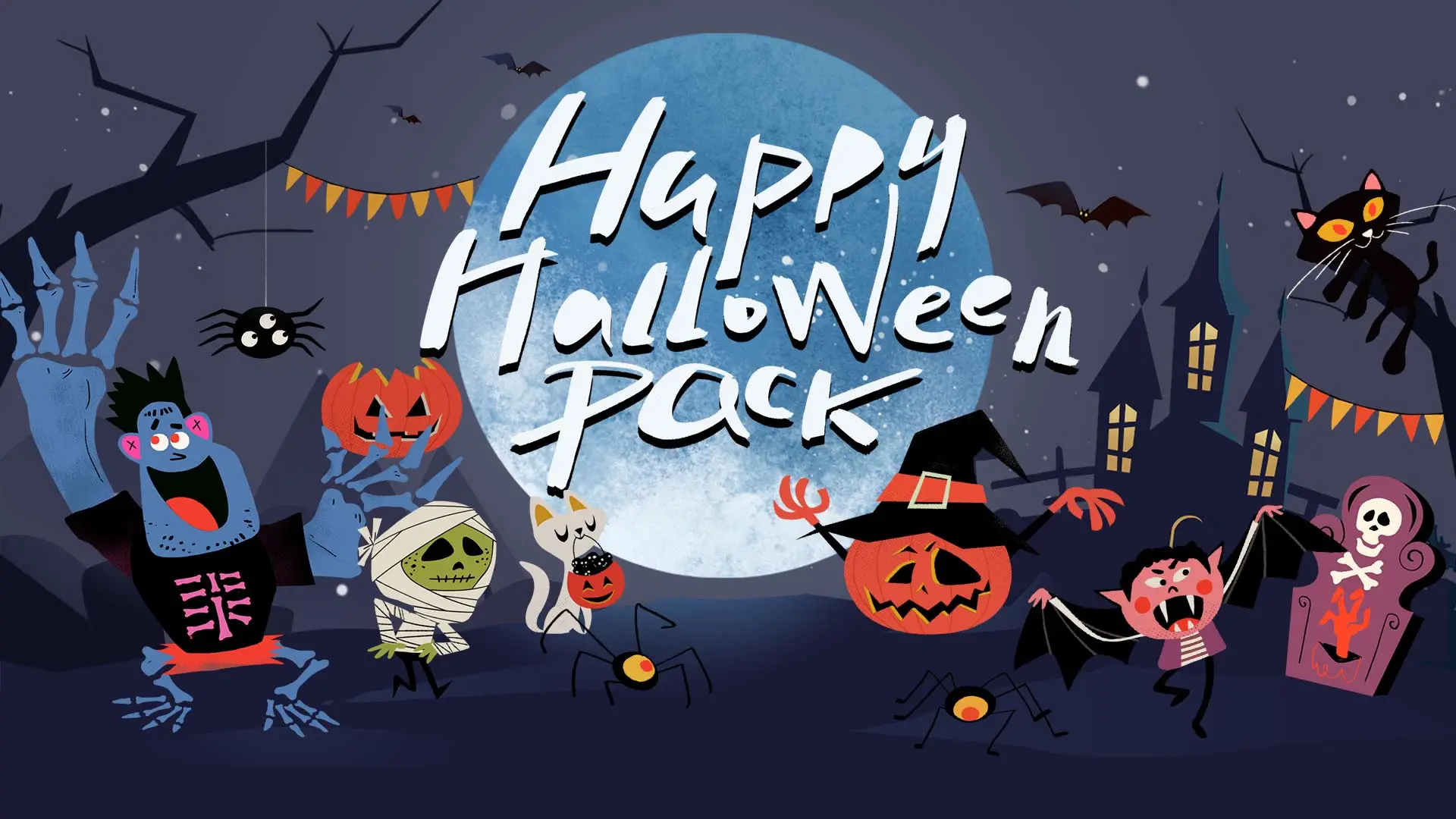 Maybe you also want to know about…
1. How can I activate my Filmora?
You can use the same Wondershare ID account to activate this new version of Filmora through online or offline activation.
2. Are all the media assets from Filmstock cleared for commercial use?
You can use Filmstock media assets in commercial projects. If you require a print run, contact us for information about our extended license services. In order to use media assets from Filmstock's Standard or Premium libraries under this royalty-free license you must purchase a subscription.
3. How do I find the Filmora effects after I install them?
Newly added video effects will be sorted into the correct sections of Filmora: Music, Titles, Transitions, Effects (which includes Filters and Overlays), and Elements. They will be marked with red dots.

Note: Video effects from Filmstock are compatible with Filmora version 9.1 or above.
4. Are the resources in Filmstock royalty-free?
Yes. All of the contents available on Filmstock are offered under our royalty-free license agreement which allows for worldwide, perpetual use, across all media.
Use Filmora to Record Your 2022 Halloween