How to Make Discord GIF PFP? [Solved]
An easy yet powerful editor
Numerous effects to choose from
Detailed tutorials provided by the official channel
Recently, Discord has become quite popular among different communities, especially gamers. After all, it is a safe platform that delivers a convenient area to communicate with friends and family. Are you familiar with the forum? If yes, you understand some of its advantages and why many people settle for it. If not, here you will get complete information about discord gif PFP. Discord allows communication via text, video, audio, and files. It features a private chat section where you chat with your friends. Besides, it includes a free and paid version, depending on which suits you.
Despite its popularity, issues are still rising, especially on Discord GIF PFP. Besides, the idea of having a GIF as a PFP is unique and is rare among different platforms. Fortunately, this article has essential details about Discord animated PFP. Read through the content below to understand how to get an animated Discord PFP.
Part 1
How to Make Discord PFP a GIF? The Complete Guide
Let's kick off with details on making a Discord PFP a GIF. The first thing you need to keep in mind is the requirements of a Discord PFP GIF. In other words, what are the things that Discord considers before agreeing to set up your profile? Note that the platform only allows file sizes of up-to 8Mbs. Anything above that is irrelevant. Its maximum resolution is 128 by 128 pixels. Consider these essential points to ensure that your PFP is accepted.
How do you save a GIF for Discord?
There are several ways to access Discord animated PFP. One is a Discord nitro, and the other is making one yourself. If you are a Nitro subscriber, the platform will prompt you with amazing Discord nitro PFP. However, regular users need to make the animated PFP for Discord. This section covers these individuals as we give simple steps to save a suitable GIF.
Step 1: Visit a GIF website with different options available such as Tenor and GIPHY, depending on your preference and taste
Step 2: Search for the ultimate GIF you need
Step 3: Click the animated GIF for Discord and open it on a new tab
Step 4: Right-click on the GIF and choose Save Image to name it and save it on your PC
How do you make a Discord GIF PFP?
Step 1: Visit powerful GIF websites such as the EZgif website
Step 2: Go to the editing option, Resize and upload your GIF by selecting the Upload icon
Step 3: For sizing, enter 128 as height and weight. Ensure that your Discord GIF PFP is 8Mbs and if it isn't, go for the Gifsicle resize method.
Step 4: Select the resize option and save the necessary changes so that you can download your GIF on your PC.
After strictly following the steps above, you can easily make a Discord GIF PFP and upload it into your account. As a result, you will have an animated GIF PFP even without the Nitro subscription. Note that the Nitro option is bigger and better. After all, it has fewer requirement needs since the platform offers you the available choices. Try out Discord animated PFP today and experience powerful and eye-catching profiles.
Part 2
How to Fix GIF PFP not Working on Discord?
Discord is no secret a robust platform that makes communication among different communities more convenient for all. Are you new on Discord, or are you among the millions of users under the platform? Whatever your case is, you need the answers on dealing with an unresponsive Discord account. For instance, you can't upload your Discord GIF PFP? GIF PFP is unresponsive in Discord? This section offers you some of the simplest ways to solve these problems.
01
Ensure that you subscribe to Discord Nitro
Discord is the most sought-after platform for effective communication between different communities. It includes a free and paid option depending on your taste and preference. Of course, Discord Nitro is the paid version with many advantages that makes your experience bigger and better. Discord Nitro is the ultimate version when you wish to include GIF as your PFP since there are almost no restrictions. The platform prompts you with a conversation that assists you in setting up your PFP. Is it possible to get Discord animated GIF without Nitro? Yes. All you need is to get the GIF from other free websites. However, issues may arise, especially when meeting the requirements.
02
Ensure you have a stable Internet connection
Like most networking applications, you need an internet connection to connect with your friends and family. Are you struggling with making the necessary changes for your animated Discord PFP? If yes, then ensure that you check your internet. After all, it is impossible to make the required changes without a stable network.
03
Check the Discord PFP format and ensure it is GIF and not other formats such as WebM
From the information above, you can tell that Discord is quite a restrictive software when you wish to add a Discord GIF PFP without the Nitro subscription. Therefore, it is crucial to ensure that you get the correct format. Otherwise, your GIF upload will be unsuccessful. The only Discord format allowed is the GIF; hence ensure that yours meets this requirement.
04
Suppose you are an IOS user, try to re-upload the GIF from your computer
Different operating systems tend to work differently. Are you an iOS user and having difficulty uploading your Discord GIF PFP from your mobile? If yes, try to re-upload it from your computer. It is a simple hack that can assist with an unresponsive Discord account.
05
Reinstall or Update your Discord Application
Sometimes applications have issues because of pending updates. If you are trying to fix GIF PFP for an unresponsive Discord software, try reinstalling it or updating it. In most cases, upon making these updates, your app will automatically respond to the necessary changes.
Is your Discord having issues? Do you have a problem uploading animated GIFs for Discord? If yes, then follow the simple hacks above.
Part 3
Discord GIF PFP: How to set GIF Profile Pic?
Discord GIF PFP is a critical topic we often encounter in different online communities. After all, using GIFs as PFP is unique and makes your account gain the necessary attention. Why not when your PFP often reflects on your community. However, many questions often arise regarding animated PFP for Discord since few people are familiar with how to go about getting moving PFP discord. Luckily, several resourceful sources offer you the information you need. And this piece is one of them. This section explains the most straightforward steps to help you set a GIF Profile pic in Discord. Check it out!
You need to know that getting discord nitro is the most convenient way to get and set a GIF profile pic. Is it possible without the Nitro subscription? Yes. However, it has multiple limitations compared to Discord nitro.
Step 1: Discord Nitro
Get Discord Nitro. As mentioned above, Discord has a free and paid version. However, it is no secret that the latter version is more convenient. Discord Nitro requires you to pay a monthly fee of $4.99
Step 2: Discord GIF Picker
Use Discord GIF Picker to search for your ultimate GIF. You can access this feature from your app's chat box right side. In this case, you need the desktop version.
Note: If you don't get what you are looking for, consult external websites such as Tenor, Wondershare Filmora Video Editor and save the GIF of your choice. Of course, there are many free websites available hence you can settle for any of them.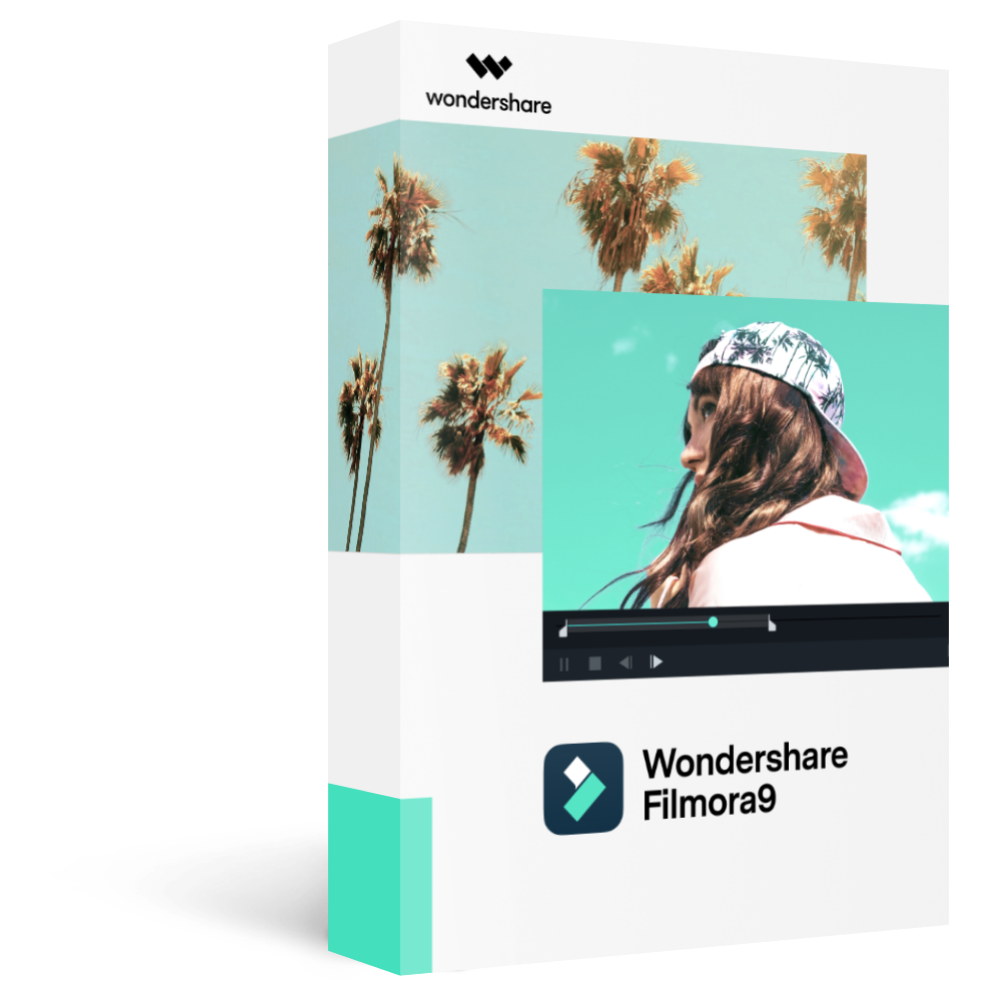 Wondershare Filmora - Best Video Editor for Mac/Windows
5,481,435 people have downloaded it.
Build unique custom animations without breaking a sweat.
Focus on creating epic stories and leave the details to Filmora's auto features.
Start a creative adventure with drag & drop effects and endless possibilities.
Filmora simplifies advanced features to save you time and effort.
Filmora cuts out repetition so you can move on to your next creative breakthrough.
Step 3: Settings
Change your PFP. For a successful process, you need to go to settings and User-Profile. Click on the available PFP and edit by selecting Change Avatar.
Step 4: Select GIF
Select your GIF from your PC and resize it to meet Discord's requirements. Automatically, you will go to the editing page and apply the necessary changes. Select save changes and successfully change your PFP.
Step 5: Check Changes
View your Discord animated PFP to confirm the changes
Editing the animated GIF PFP is necessary, and you can use powerful editing software such as Filmora for the job. Filmora is a top editing platform that supports both video and GIF. Besides, it includes multiple features that assist in efficient editing. These features include noise removal, video stabilization, scene detection, 4k resolution support, image filters, etc. All these features blend to deliver a high-quality discord animated PFP.
● Ending Thoughts →
● Discord Nitro opens new possibilities for Discord users.
● Filmora is among the top editors you can use to get a great Discord moving PFP.
● It is possible to add GIF as PFP without Nitro. But the process is long and never delivers equally impressive results like those of Nitro.
● How to get animated Discord PFP is among the most popular topics about Discord. After all, almost everyone wants to have an exciting moving PFP Discord. Is it a straightforward process? Consider the details as above and learn more about Discord GIF PFP.