Best 5 Aspect Ratio Calculators Online
An easy yet powerful editor
Numerous effects to choose from
Detailed tutorials provided by the official channel
Have you noticed how certain old movies play with black padding on either side of the screen while watching the television?
With this guide of the best five aspect ratio calculators online we've put together for you, you cannot go wrong!
Part 1
Part 1: Typical Aspect Ratios and Sizes of Screens and Videos
An aspect ratio is a measurement representing the ratio between the width and height of a screen or a video. It determines the length of your video or screen. Not only screens and videos, but you can use the concept also in images.
And, it is written as 'x:y' where 'x' is the width and 'y' is the height.
There isn't any one-size-fits-all when we need to use the video aspect ratios. Aspect ratios are generally selected based on where the video will post, how it will be visible, and what aim it usually serves.
Videos utilized for social media will vary from trailers shows or movies shown in theaters. There are common aspect ratios for modern televisions, but broadcasters can consider using the aspect ratio that operates great with their audience and content.
Since most videos showcase through standard online video platforms, custom aspect ratios are not commonly used.
Here are a few standard aspect ratios that you can use for live streaming and other video creation:
16:9
A 16:9 aspect ratio represents a wide rectangle. It is also called "1.71:1," the most accessible form of the ratio, mathematically speaking.
This ratio is mainly used in video creation and streaming and is considered the international standard format for cinema and television.
Many also tend to use this highly famous aspect ratio on their sites.
It is also more cost-effective to use screens compatible with this ratio instead of their predecessors. The standardization of computer monitors and televisions saved producers both the money and time spent in the research field.
One of the ideal resolutions you can use with a 16:9 aspect ratio is 4Kor 3840 pixels by 2160 pixels.
1:1
The 1:1 video aspect ratio is one of the ideal squares used with square television sets.
It is much less in demand but usually visible on social media platforms like Facebook or Instagram.
Many cameras still have a square setting even though it's not the most commonly used aspect ratio.
4:3
The 4:3 aspect ratio was the general screen size for computer monitors and televisions before 16:9 and 16:10. The reason for the switch was the HDTV birth. It's because the 16:9 and 16:10 aspect ratios allow for better resolutions than 4:3 do.
This aspect ratio was still considered for Apple iPads until they released the 2018 iPad Pro.
3:2
The 3:2 aspect ratio was primarily seen in classic 35 mm still photography still used on tablets, laptops, and various game consoles in the handheld form.
Many micro- to medium-sized cameras still use the 3:2 aspect ratio settings, but broadcasters rarely use it today.
21:9
The 21:9 aspect ratios have a pretty specific purpose. It is often called cinematic widescreen or ultra-widescreen.
It is also helpful for films with an anamorphic format. Anamorphic format videos create an optical illusion that offers a 360-degree view.
You are likely to look for the videos with this aspect ratio in notable museums, theme parks, theaters, and the like.
9:16
A 9:16 aspect ratio is for tall videos. This aspect ratio became famous after the launch of smartphones with video capabilities.
For instance, the optimal measure for an Instagram story is 1080 px by 1920 px, and thus its ratio comes out as 9:16. The same goes for other famous apps with "story" features, including Snapchat and Facebook. 
This makes sense because the iPhone camera's video setting can record footage in both 16:9 and 9:16.
Part 2
How Do I Know the Aspect Ratio of My Video?
Most cameras with video capabilities are available with various aspect ratio settings. This helps you decide which aspect ratio you'd like your video to have before recording it.
If you are looking to determine the aspect ratio of a video already shot, you can easily access additional information for the file. 
The information button is a small "i" in a circle on Mac. Move on to right-click a file and select "Properties" on your PC.
It may give you the actual width and height of the video, but you can divide the two to find the aspect ratio.
However, you don't need to hassle as we'll enlist the best five aspect ratio calculators online below.
01
Calculate Aspect Ratio
Our first pick-in aspect ratio calculator online is used simply by entering Common Presets. Then, there are tabs where you can enter Ratio Width, Ratio Height, Pixels Width, and Pixels Height. 
It can help determine the aspect ratio of both the images and the videos.
Pros
Good user interface
Simple tabs for inputs
Fast loading speed
Cons
Pretty confusing for beginners to know which inputs to enter
02
Digital Rebellion Aspect Ratio Calculator
Again, here's an aspect ratio calculator online that is pretty straightforward than the one on the previous list. It helps you identify both the pixel dimensions and aspect ratios of the images and videos.
You're only required to enter your inputs in Calculate and Preset tab to get Resolution as outcomes.
Pros
It can also be used to calculate pixel dimensions
Interactive user interface
No ads
Cons
Pretty confusing when it comes to entering Preset
03
Toolstud Aspect Ratio Calculator
This aspect ratio calculator online is the simplest on our list as you're only required to enter the Width-Height of an image or screen whose aspect ratio needs to be calculated.
Plus, the best part is that it gives you the detailed analysis of Calculation in terms of Size, Aspect Ratio, Angle of Diagonal, and Length of Diagonal etc.
Pros
Detailed calculation
Only needs to enter width and height
Simple user interface
Cons
A bit slow in processing
04
Aspect Ratio Calculator
Again, this is the most straightforward aspect ratio calculator online with fewer complexities than others on the list. You must enter your desired width for an image or a video to get the outcome as an idea; height is a must to maintain that height.
Or, you can enter both the width and height to know the aspect ratio, dimensions, and mode.
Pros
Detailed calculation
Easy to calculate
A guide on how to use it
Cons
Slow user interface
05
Calculator Online
You need to enter width and height within this tool and select among the common ratios to know the aspect ratio. However, it's pretty unknown and confusing whether it's applicable on both the images and videos or not.
Pros
Interactive user interface
With a guide on how to use
Various options
Cons
Display ads
Part 3
How Can I Change the Aspect Ratio of an Image Online?
You need to select among the aspect ratio calculator mentioned above online or go for the particular one for images.
Here, we'll use Kapwing to resize the image dimensions within its editor.
Step 1: Visit Kapwing official website as follows
Go to https://www.kapwing.com/tools/resize-image
Step 2: Enter its editor
Now, you're within its editor. Upload your image, which needs to change in terms of aspect ratio.
Step 3: Select output
Now, you need to choose the output. Make sure you haven't selected the image to do this. There's an output size on the left panel, which you can choose among 1:1, 9:16, 16:9, 5:4, and 4:5, and custom size.
Part 4
How to Change the Aspect Ratio in Filmora/Filmora Pro?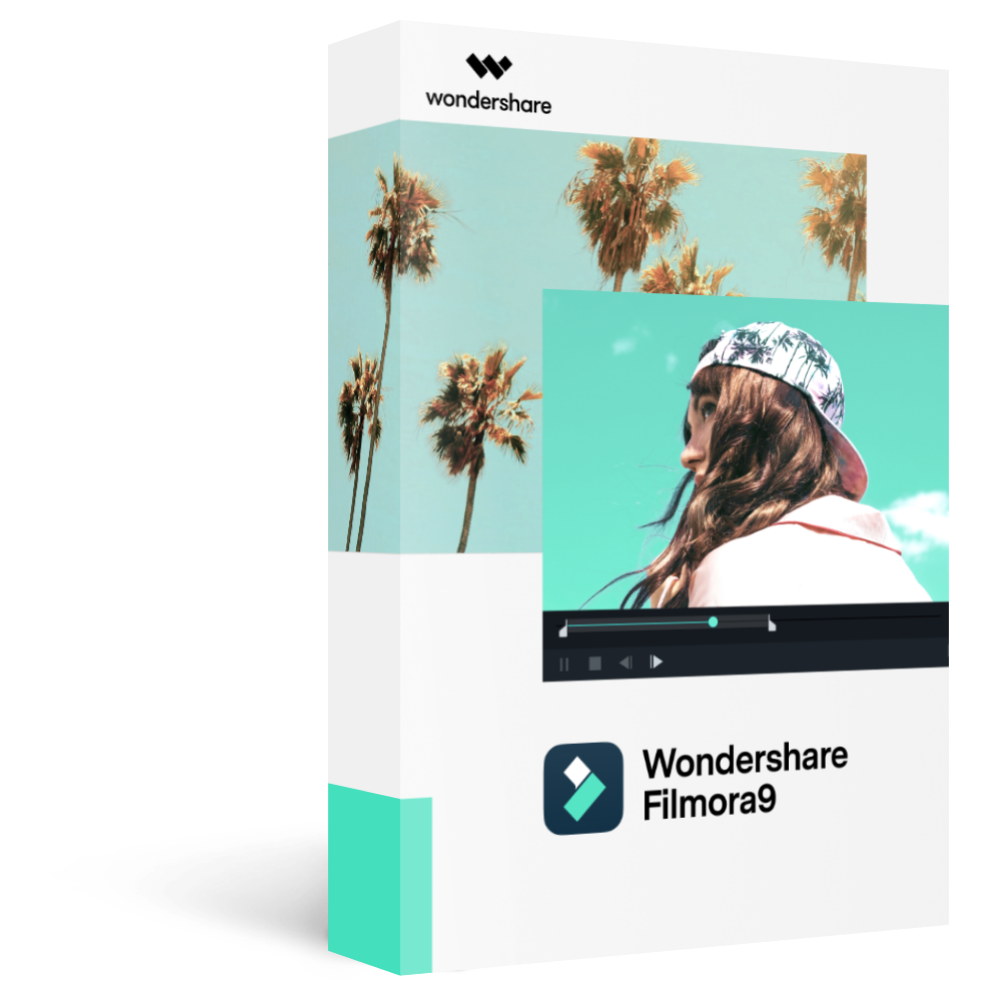 Wondershare Filmora - Best Video Editor for Mac/Windows
5,481,435 people have downloaded it.
Build unique custom animations without breaking a sweat.
Focus on creating epic stories and leave the details to Filmora's auto features.
Start a creative adventure with drag & drop effects and endless possibilities.
Filmora simplifies advanced features to save you time and effort.
Filmora cuts out repetition so you can move on to your next creative breakthrough.
To permanently change the aspect ratio, you need a video editor or converter as one of the best aspect ratio calculators online. 
Here, we'd like to recommend a significant aspect ratio changer - Wondershare Filmora Video Editor, which allows you to create both the 4:3, 9:16, 16:9, and 1:1 aspect ratio videos quite simply. You can conveniently share the created videos on YouTube, Apple TV, Vimeo, and mobile devices.
The Filmora also assists you in changing the project aspect ratio after launching the video editor program. Hit the drop-down tab and go through the 16:9, 1:1, 9:16, 4:3, and 21:9 aspect ratios to select among.
Key Takeaways from This Episode
● A complete overview of aspect ratio calculators.
● Understanding 5 best aspect ratio calculators.
● An ideal aspect ratio calculator to permanently change the video's aspect ratio.