How-to Guide: Secret Shortcut to Adobe Animate Character Tutorial
An easy yet powerful editor
Numerous effects to choose from
Detailed tutorials provided by the official channel
Whether you are a beginner or an experienced graphics designer, you can use Adobe Character Animator to animate 2D characters easily. But, if you are an absolute beginner, it might take a few weeks to get familiar with the software's features/workflow.
Irrespective of your experience with the tool, this Adobe animate character tutorial will help you get started and edit visually appealing animated shorts.
 Part 1 
How Do I Animate a Character in Adobe Animation?
1. Start With a Script
If you want to create an animation that engages the customers, you must always start your journey with a script. Like a short movie, even an animated sketch requires a script. It'll set the tone for the entire animation and help you start sailing in the right direction.
If you have a full production team, the writers will take care of scriptwriting and you'll just have to suggest a few changes in between. But, if you are working on your own, you'll have to handle the script writing all-by-yourself. In any case, however, make sure to start by crafting a beautiful script with an amazing storyline.
2. Record the Voiceover
The next step in our Adobe Animate character tutorial is recording the voiceover for the video. Unless you are planning to create a GIF animation, you would need a dedicated voiceover for your animated video to make it more appealing.
Now, before you even begin with animating the character, recording the audio will help you clear out one task from the list. To record the voiceover, you can try different types of audio recording software and equipment.
3. Start Creating the Character
At this point in our Adobe animate character tutorial, we are ready to design the actual character itself. To do this, launch Adobe Character Animator on your system. On its home screen, you'll see a tab containing different types of characters (along with their dedicated Photoshop and Illustrator versions). Click on any of these characters and it'll automatically open in the editing panel of Adobe character animator.
Now, you can start with animating the character. In the top-left corner, you'll see two different options, i.e., "<Character Name> Photoshop" and "<Character Name> Scene". The Photoshop version of the file will let you adjust different elements of the character and customize its design. The latter, on the other hand, will actually let you develop the scene itself.
If you double-tap the "Scene" tab the character will open up in a real-time environment where it'll react to your movement and speech. Make sure that the webcam stays turned on throughout the process. Then, simply press the "Record" button and start recording the entire scene for your animation.
 Part 2 
Is Adobe Character Animator Easy to Use?
That's how you can animate a character in Adobe character animator and create visually stunning animations. However, many beginners want to know if it's easy to use Adobe character animator. The answer is Yes! With Character Animator, Adobe has developed a relatively easy-to-use interface that anyone can use easily.
 Part 3 
How to Rig a Simple Character | Adobe Animate Tutorial
Now, if you aspire to become a skilled graphic designer, here are a few tutorials that'll help you get started with Adobe Character Animator and explore all its features.
1. Getting Started With Adobe Character Animator
This 15 minutes Adobe animate character tutorial by Okay Samurai is the best thing you'll find on the Internet, especially if you are a complete beginner and want to learn different elements of the software.
2. Creating Illustrator Puppet
Adobe Character Animator lets users create both Illustrator and Photoshop puppets. If you want to become an expert in the former, this hour-long YouTube video is the best tutorial for you.
3. Getting Started With Advanced Rigging
This is another useful Adobe Animate character tutorial that's exclusively designed to help editors understand the basics of creating a character such as "Surr". For people who don't know, it's a free character in the Illustrator puppet library that you can directly import into your project.
4. Animation Workflow in Adobe Character Animator
If you are looking for an all-in-one tutorial to understand the entire workflow of working with the software, this tutorial by Okay Samurai is the best place to get started.
5. Adding an Illustrator Puppet on Live Footage
In this tutorial, you'll understand how you can create an Illustrator puppet and add it to real-life footage, even when there's camera movement.
6. Using the Walk Behavior in Adobe Character Animator
This tutorial will be the perfect knowledge hub. In this tutorial, you'll learn about the basics of using the walk behavior in Adobe Character Animator and how to apply it to different characters to make it walk across the scene.
7. Creating and Implementing Replays
Replays are one of the most powerful (and one of the latest) features of Adobe Character Animator. With Replays, you can record a gesture/movement and apply a trigger to use it anytime you want throughout the animation. This tutorial will help you understand how to implement the replays in the software and use them to craft the perfect storyline.
8. Cartoon Workflow in Character Animator
Thanks to this amazing 1 hour 40 minutes long Adobe animate character tutorial, you'll be able to get familiar with the complete workflow of pairing the software with other tools and compiling a cartoon animation at the end using Adobe After Effects.
9. Running an Animated Livestream
If you are a YouTuber or have your own Instagram brand, this will be a pretty exciting way to engage with your audience. Simply use the livestream feature, create a stunning 2D character, and interact with your audience in a more interactive manner.
10. Working With Adobe Fresco and Character Animator
This is also a useful Adobe character animate tutorial by David Werner that'll help you understand how to use both Adobe Fresco and Character Animator together. After this tutorial, you'll be able to import your Fresco drawings into Character Animator and customize them to create visually engaging animations.
 Part 4 
One-Stop Solution to Edit High-Quality Videos in Every Situation
It's worth noting that having a detailed knowledge of Adobe Animate Character will not be enough if you want to make high-quality animations. It'll also be important to compile all the modules you've created in Character Animator and create a storyline that engages the viewers. To do this, you'll need a dedicated video editing tool that provides all the essential tools to adjust different elements of a clip.
We recommend using Wondershare FilmoraPro. It's a professional video editor that's specifically designed for creators to unleash their talent and compile high-quality videos for their viewers. Filmora Pro comes with a wide variety of features that make it the perfect video editor for everyone.
With the help of pre-defined presets and transitions, you'll also be able to enhance the overall quality of your animations and make them more appealing. In addition to this, Filmora Pro also has its own audio editor that'll help you perform different audio-related operations. For instance, you'll be able to remove noise from audio files, compress them, apply audio transitions, and sync audio with the footage. So, if you have a voiceover for your animation, Filmora Pro will help you sync it to the character's lip movement easily.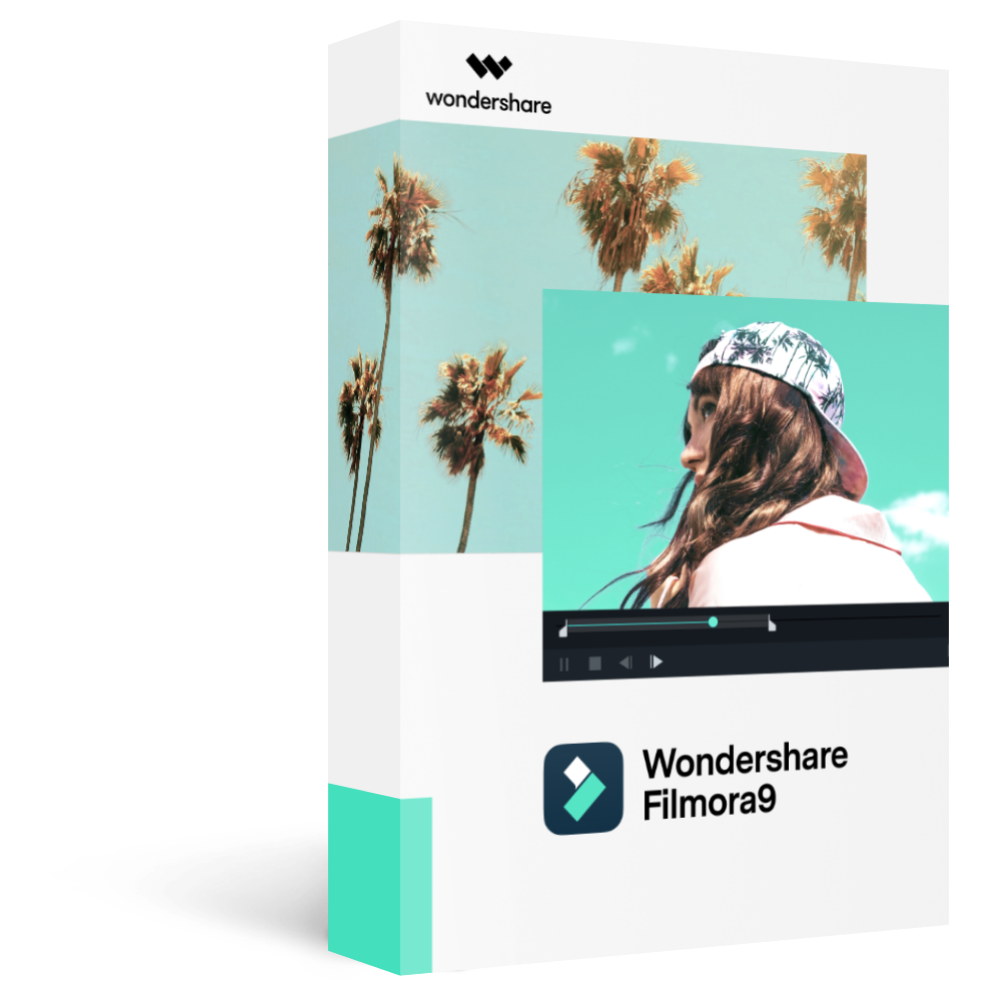 Wondershare Filmora - Best Video Editor for Mac/Windows
5,481,435 people have downloaded it.
Build unique custom animations without breaking a sweat.
Focus on creating epic stories and leave the details to Filmora's auto features.
Start a creative adventure with drag & drop effects and endless possibilities.
Filmora simplifies advanced features to save you time and effort.
Filmora cuts out repetition so you can move on to your next creative breakthrough.
Key Takeaways from This Episode
● Adobe Character Animator is among the most powerful animation tools you can use in 2021 to create stunning animations
● You should always start designing an animation in Character Animator by writing dedicated scripts.
● You can also pair Adobe Character Animator with other Adobe editing tools such as Illustrator, Photoshop, and Adobe Fresco