15 Amazing GIF Splitter Examples You Need to Bookmark in 2022
An easy yet powerful editor
Numerous effects to choose from
Detailed tutorials provided by the official channel
GIF has been in consideration for a very long time, and right now, it is used for various purposes. From sending animated messages to friends to advertising a business, GIF is playing a great role. But sometimes, it happens that we are in need of getting a particular frame from the file and have no clue how to do it.
If you are stuck in this confusion that how will you be able to split GIFs into frames, use the GIF Splitters available.
The GIF Splitters are the tools available to help users to create frames from the GIF. There will be no problem in using these tools because all of them have an innovative interface. The best part is if a user is looking forward to doing any particular editing considering the frame, they can do it too. Well, for better understanding, keep reading. Here we are discussing GIF split into Frames and some splitters too. Let's get started!
Part 1
Free Animated GIF Splitters - Split GIF into Frames Efficiently
In this section, you will find out some free gif splitter online available. This list has some interesting tools available that will help you to complete the task easily. Let's have a look:-
01
GIF Viewer
A GIF viewer is a tool that allows people to view GIFs in an easier and faster way. It splits up the GIF into frames so that it can be played at any speed, paused, or reversed. This tool also allows you to add text captions and stickers to your GIFs. This is useful when you want to add some context or commentary about what is happening in the GIF. Furthermore, after splitting the GIF into the frame, the quality of it is also retained.
02
Animated GIF Frame Extractor by Softpedia
Animated GIF Frame Extractor is a free online tool to extract frames from a gif. It can extract the first frame, last frame, or any number of frames in between. This GIF tool is useful for those who need to create animated graphics for presentations or other purposes. It can also be used by web developers who need to create animations on their websites.
This also extracts frames from a gif file and saves them as separate images. Furthermore, it is also useful for creating animated graphics and animations with different frame rates, resolutions, or sizes.
03
IrfanView
The IrfanView's GIF Splitter into Frames tool splits the GIF into individual frames. In general, users can extract individual frames from an animation or change the order of frames in it. It is right to conclude that this tool provides an easy way to edit animated GIFs by extracting individual frames or creating new animations from scratch with images imported from other sources.
EZGIF.com is a GIF tool that lets you create animated GIFs from start to finish. It also lets you edit the GIFs, adds text and stickers, save them, and share them on social media sites like Facebook or Twitter. Furthermore, it lets you split the video into frames, and then it allows you to edit the frames as per your need.
05
ImageMagick
ImageMagick is a GIF splitter tool that allows you to extract frames from a GIF animation. It's easy to use, simple, and intuitive interface that lets you extract individual frames from your GIF animation. It's also possible to extract all frames or just one frame at a time.
It is available for free download on their website, and it's compatible with Windows and macOS X operating systems.
06
7GIF
7GIF is a tool that can be used to split an animation into individual frames, which can then be exported as individual GIF files. This GIF Splitter is a tool that allows you to break a GIF into individual frames.
It does this by analyzing the GIF and then breaking it up into its component parts, which are the frames. It then saves these frames as individual images and produces links to each of them.
07
AniView
AniView is a free online animation maker that allows you to create animated videos with your own photos or videos, text, and music. You can upload your own media or use their library of public domain content for free. Furthermore, if you are thinking of splitting GIFs into frames, this tool has the option for it.
08
GifSplitter
GifSplitter is a free online tool that splits an animated GIF into individual frames. This tool is very useful for people who want to extract a single frame from the GIF or convert it to a video file. The interface of the portal is quite easy to understand, and users will be able to do the editing as they need.
GIFGIFs.com is an online website that allows users to upload GIFs and split them into frames, which can be easily shared on social media or other websites. This tool helps people make their own GIF animations, which are very popular nowadays.
10
FFmpeg
FFmpeg is an open-source software used for video and audio processing. This tool has many different features, but its most popular use is to split a GIF into a series of frames. This makes it easier to edit the individual frames of a GIF in Photoshop or another photo editing software.
11
GIF Image Tools
The GIF Image tools act as a Splitter to split GIFs into Frames. This tool can be found in many different types of programs, including Adobe Photoshop, GIMP, and Windows Movie Maker. It is usually listed under the "Tools" tab in these programs. The tool is very easy to use, and it does not require any installation. All you need to do is upload the GIF file and then click on "Split." It will automatically generate a folder with all the frames of your GIF image.
12
Picasion
Picasion is a free online GIF maker. It allows you to create GIFs from your video files and then split them into frames in order to make them more engaging. Users can upload their video files or use the video from YouTube and then crop the frame they want to animate. They can also edit the duration of each frame and add text over their GIFs for a personalized touch.
13
GIFMaker Pro
GIFMaker Pro is a free and easy-to-use GIF animation tool. It has a simple interface, and it doesn't require any installation or sign-in. You can easily create animated GIFs with this tool.
It is a free, easy-to-use, and powerful GIF animation creator that allows you to create high-quality animated GIF splits into frames quickly. The best thing about this tool is that it does not require any installation or sign-in, so you can start using it right away!
14
ImgFlip
ImgFlip is a GIF animation tool that is used to create and edit animated GIFs. It has the ability to convert videos into GIFs, as well as allow users to edit the frames and export them.
To use ImgFlip, all you need to do is open the app and select a video from your gallery or record one with your device's camera. Once you have selected the video, ImgFlip will automatically convert it into an animated GIF that can be shared on social media platforms like Twitter and Facebook.
15
GIFPAL
GIFPAL is a free GIF animation maker that splits GIF animations into frames. It is a great tool for creating cool animated GIFs from videos, images, and clips. It gives you the option to customize the frame rate, repeat playback, play order, and looping of your animation. It also lets you add text captions and change the colors of your frames.
Part 2
Rules You Need to Follow When Splitting GIF into Frames
Rules are important to follow when one is splitting GIFs into Frames. These are as follows:
● When you are splitting a GIF into frames, it is important to keep the size of each frame as close as possible to the original size of the GIF.
● The first frame should be the same size or slightly bigger than the original frame, and subsequent frames should be smaller than this.
● You can use tools to crop and resize your frames for your GIFs if needed.
● If you want to keep your GIF on its original aspect ratio, you need to make sure that all of your frames are in the same aspect ratio as well.
● Make sure you are splitting the subject in a way that makes sense for the GIF and for the viewer.
Part 3
How to Split GIF into Frames into 3 Steps
There is a possibility that you might be looking forward to splitting GIFs into frames and wish to know the best steps too. Well, there are only 3 steps that you need to follow. This includes:
Step 1: First of all, choose a GIF Splitter and browse through the frames options available in it to see whether the options you want are there or not.
Step 2: Upload the GIF from your system and choose the frame you wish to apply in order to split it. After choosing it, you need to hit on the "Split button."
Step 3: Wait until the splitting is done, and on the top of the tool, there is a "downloading button" available click on it to download the GIF Splitted file you have created!
Note: So many options are available when you look for GIF Splitting tools. It is not important that every time you are going for some fancy options. There are some tools like "Filmora" available at reasonable prices and catering to your GIF Splitting needs too.)
Part 4
Other Frequently Asked Questions on GIF Splitter
01
How Long Does It Take to Split GIF?
It can be done in a few seconds. Yes, with the help of splitter tools, the task can be done easily. If you are in search of a tool to split GIF, consider "Filmora."
"Wondershare Filmora Video Editor is one of the best tools available for users out there to fulfill their image or video editing needs. So many options are there in it making it the best tool to have. Also, this tool has a simple to understand interface and even a layman can use this. If you are searching for a tool to split GIF, go for it right away!"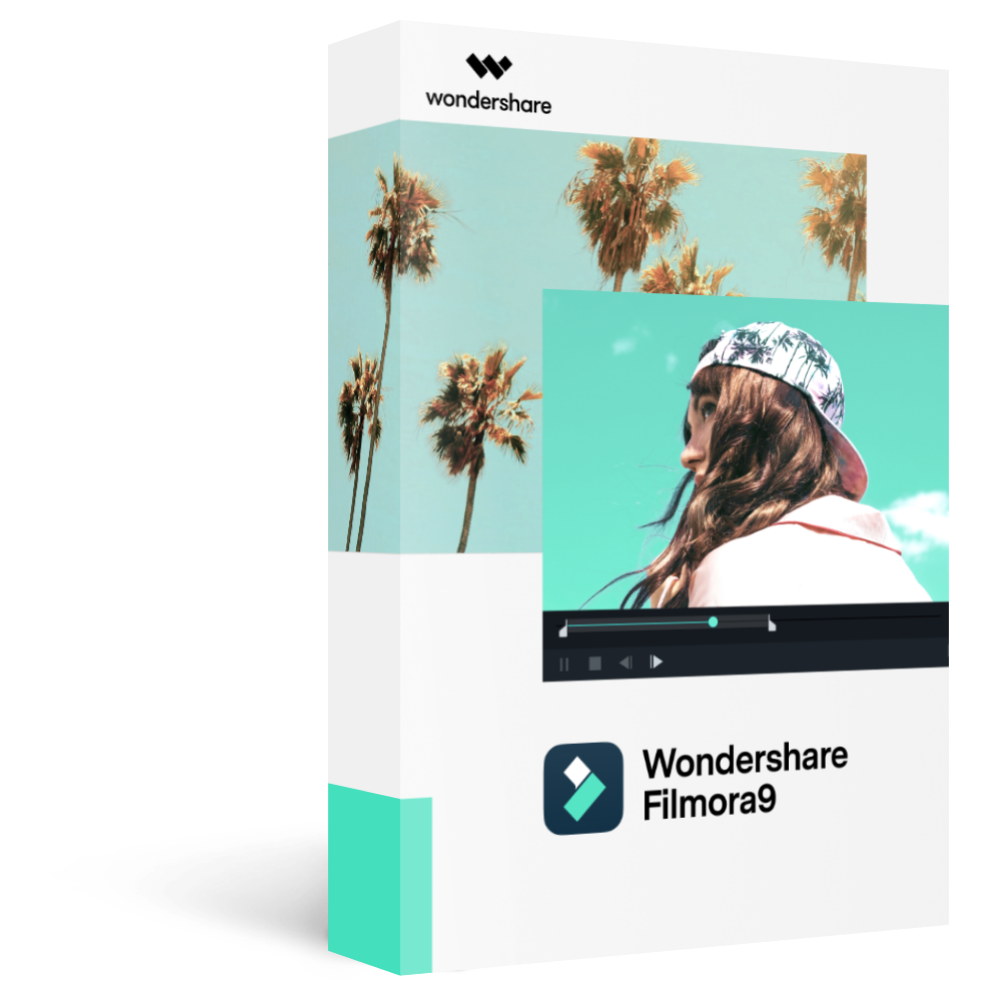 Wondershare Filmora - Best Video Editor for Mac/Windows
5,481,435 people have downloaded it.
Build unique custom animations without breaking a sweat.
Focus on creating epic stories and leave the details to Filmora's auto features.
Start a creative adventure with drag & drop effects and endless possibilities.
Filmora simplifies advanced features to save you time and effort.
Filmora cuts out repetition so you can move on to your next creative breakthrough.
02
Is It Safe to Split GIF Using Free Splitter App?
Somewhere the free splitter App is safe, and sometimes not. First of all, it is important to check whether the particular app is safe to use or not. Some free GIF Splitters are there that claim to be safe, but in reality, these are not. It is recommended to go for paid files because these are safe to use.
03
Can I Split GIF on Mac OS, Android, or Linux?
If you have a GIF Splitter tool compatible with the operating system you are using, then you can split the GIFs on your system easily. For instance, do know if you are using Linux, the GIF Splitter you are choosing must be compatible with it.
● Ending Thoughts →
● GIF splitting is fun and easy to do. We made every possible effort to bring the best to you. The detailed discussion on GIF splitters will help you serve the purpose when you need it.
● Filmora is the best GIF Splitter to date. You should give a try on it if you want a great editing experience.
● GIF splitting can be done in 3 simple steps. We hope you can now do it on your own.