10 Innovative AR Teaching Examples to Tell You What Is AR in Teaching
An easy yet powerful editor
Numerous effects to choose from
Detailed tutorials provided by the official channel
In the recent few years, Augmented Reality (AR) has evolved from a sci-fi concept to one of the most prominent technologies in the world. Due to its vast applications, AR has already seeped into many industries and the education world is one of them. Augmented Reality in classrooms can do wonders for the kids and enhance the overall learning experience. Not to mention, by combining AR with other intuitive technologies like Virtual Reality (VR) and Mixed Reality (MR), teachers can uplift the entire learning experience for students and make boring topics slightly more intriguing.
The truth is that conventional teaching methods are now becoming obsolete and many educational institutes and universities are incorporating AR to make teaching more fun. Keeping that in mind, we are going to share a detailed insight into how AR integration can help the entire edtech world. We'll also share some of the real-world examples of Augmented Reality (AR) in teaching so that you can understand its benefits in the education sector.
Part 1
What Is AR in Teaching?
For readers who are not familiar with Augmented Reality, here's what you need to know. Augmented Reality is an immersive technology that combines various virtual elements with the real world. Unlike Virtual Reality (VR), AR doesn't completely take users away from the real world. Instead, it overlays a few virtual elements onto the physical world to make things more immersive. Let's understand this with the help of an example.
If you download IKEA's phone app, it has a feature that allows you to virtually place different pieces of furniture in your home/office. So, before buying something from the IKEA store, you can evaluate if it would look good at your place or not. Like IKEA, there are several other examples of Augmented Reality that prove its benefits in today's tech-savvy society. So, let's explore some of the advantages of incorporating Augmented Reality in classrooms and the education sector.
Part 2
Benefits of Augmented Reality in Education
01
No Special Equipment Required
One of the biggest advantages of Augmented Reality over other immersive technologies is that it doesn't require any special equipment. Users can access an AR-based application directly on their smartphones and get access to the entire course material right away. Moreover, teachers can also access AR-based platforms on their laptops and make teaching more interactive for everyone.
02
Better Student Engagement
Speaking of interaction, AR has the potential to make learning more engaging for the students. Even the most boring topics can be brought to life by bringing technology like AR into the picture. One of the ways to do this is to gamify the technology and turn conventional training into something more intuitive. This way all the students will sit through the entire lesson and stay engaged till the end.
03
Practical Learning
Another major advantage of Augmented Reality in teaching is its ability to boast practical learning. For example, different training institutes can help trainees get familiar with the inner elements of a machine without having to go near the physical machine itself. This also reduces security threats in the workplace and protects training institutes from compromising million-dollar equipment.
04
Combined Learning
Our education sector is at a stage where it's not possible to directly transition from textbooks to complete tech-based learning. However, we can still benefit by combining technologies like AR with conventional teaching methods to achieve an all-around success. With Augmented Reality in schools, students will have the liberty to learn the practical implementation of all the theoretical knowledge they've acquired during the lectures.
05
Affordable
Finally, the biggest reason why universities, colleges, and training institutes must consider integrating AR into the entire curriculum is its affordability. Since colleges don't actually need any expensive equipment to access an AR-based tech platform, they won't have to spend thousands of dollars in the beginning. And, due to its affordable nature, it's also easier to make AR readily available to all the students.
Part 3
10 Creative AR Teaching Examples
Now, even though it may seem a bit hard to digest, AR classrooms have already become a reality. The technology has managed to garner immense popularity in the education sector and many institutes are relishing its benefits while making learning more fun and interactive for the students. So, as promised in the beginning of the article, here are some of the real-world examples of Augmented Reality in classrooms.
01
Exploring the Universe With Skyview
Skyview is a smartphone application that lets users get familiar with the cosmos. To be more precise, students can use the app to know details about different stars they see during the night from their rooftop. To do this, all they have to do is point the camera towards the night sky and the app automatically overlays information regarding the most popular stars on the screen. In fact, they can even use the app to identify the location of planets and nearby satellites. Sounds fun, right?
In the 21st century, video editing has become one of the most sought-after careers in the world. In fact, there are thousands of kids who want to step into this creative industry and share their stories with the world.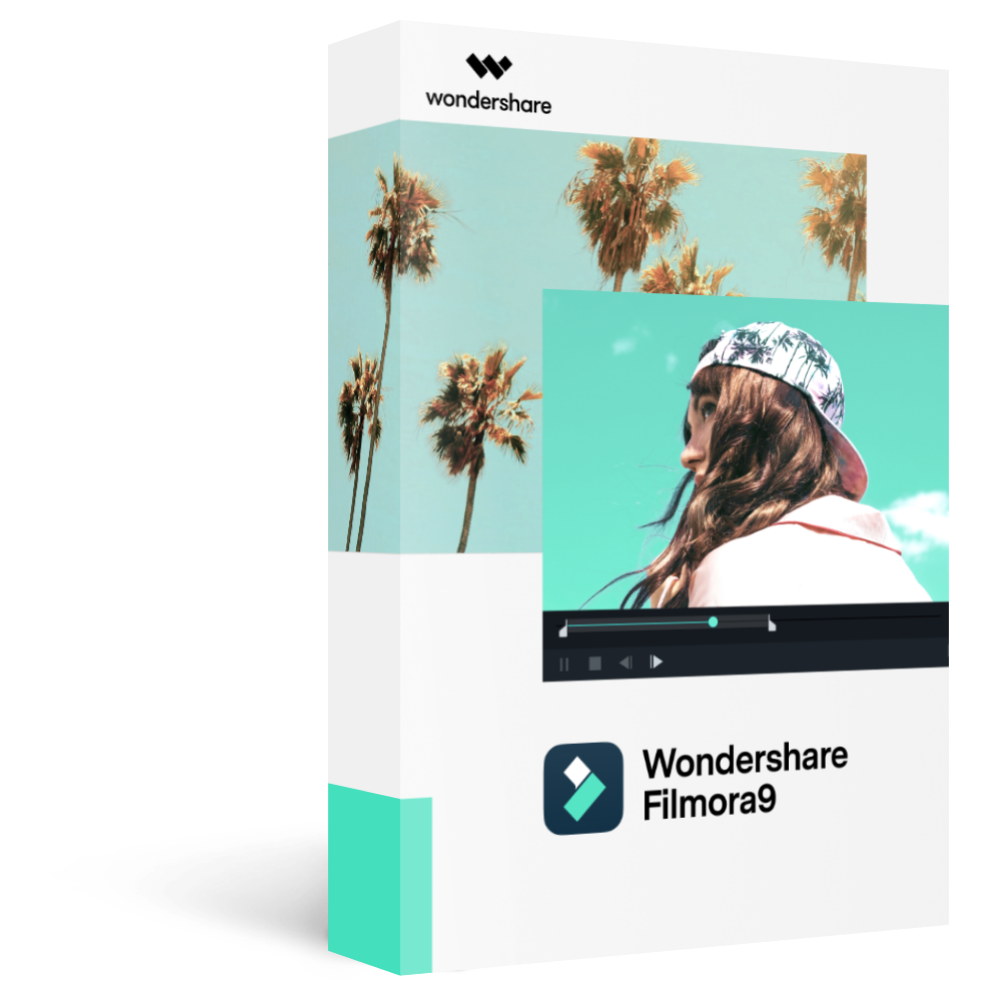 Wondershare Filmora - Best Video Editor for Mac/Windows
5,481,435 people have downloaded it.
Build unique custom animations without breaking a sweat.
Focus on creating epic stories and leave the details to Filmora's auto features.
Start a creative adventure with drag & drop effects and endless possibilities.
Filmora simplifies advanced features to save you time and effort.
Filmora cuts out repetition so you can move on to your next creative breakthrough.
Now, to get started with video editing, tools like Wondershare Filmora provide kids and (even adults) the ability to edit AR-based videos in an easy-to-navigate editing panel. This way anyone planning to get started in the video editing world can start sailing in the right direction. Filmora also has a built-in store where users can find an array of AR-based stickers and video effects. All these elements could be integrated into the videos within a few clicks and help users learn different dynamics of upscaling the overall production quality.
03
Distance Learning With Mondly
Mondly is a language learning platform that's designed to help students learn different languages in an interactive manner. With the platform, users get a dedicated virtual assistant that helps them work on their skills more effectively. The app replicates real-life settings in many ways and users can get a strong grasp on the desired language.
04
Froggipedia
This is where things get interesting. Froggipedia is a great example of Augmented Reality in teaching. It's basically a smartphone app that lets users explore the internal organs of a frog in a virtual environment. It means students would no longer have to get involved in the mess that dissecting an actual frog creates in the classroom and still get familiar with each organ easily.
05
Effective Marketing
Another example of Augmented Reality in the teaching world has nothing to do with learning, but the marketing aspect of the industry. With AR-based platforms, universities and colleges can market their brands among the target consumers and get a higher number of applications in return. They can launch digital publications and AR-powered videos to maximize engagement and achieve the desired results through their marketing campaigns.
06
Virtual Classrooms
The COVID-19 pandemic has propelled the growth of virtual classrooms as many schools still haven't resumed physical classes to restrict the virus's spread. In VR classrooms, mixed reality - a combination of VR and AR - can help students stay engaged, even if they are sitting apart from each other. Virtual Classrooms will eliminate boredom from remote learning and keep the engagement level high for students.
07
Secure Training
As we mentioned earlier, AR integration makes training more effective and risk-free. For example, with Microsoft Holo-lens, medical students understand the inner anatomy of the human body and understand complex procedures without having to risk a patient's life. Once they are confident and know about each organ, they can move towards the next procedure and gain expertise in the particular domain more effectively.
08
Google Expeditions
For a student, exploring the world is a great way to familiarize himself with different cultures. But, it's not always possible for young kids to go on trips alone. Well, not anymore! Thanks to virtual tour platforms like Google Expeditions, teachers can take their students on virtual trips to different corners of the world, be it Mount Everest Base Camp or the Eiffel Tower in Paris.
09
Augmented Reality in Museums
The younger generation craves interactivity. They don't have the time to read brochures in a Museum. That's the reason why many Museums have started to launch AR-powered tech to keep the visitors engaged and let them learn various historical facts more precisely. For instance, in a nature-themed museum, visitors can experience digital animals and their position in history.
10
Virtual Speech
Not particularly an Augmented Reality (AR) example, Virtual Speech is a combination of AR and VR that lets users virtually practice their public speaking skills without going on a real stage. This is a great tool to fight stage fear and speak with confidence in front of an actual crowd.
● Ending Thoughts →
● Augmented Reality (AR) is no longer a thing of the past. It has become an emerging technology that has seeped into different industries including the education world.
● There are many advantages of integrating AR into the education world. For example, AR integration makes learning more interactive and fun for the students.
● There are dozens of real-life examples of Augmented Reality in education that are a clear indication of how AR can transform the entire education industry.